Trees for Phare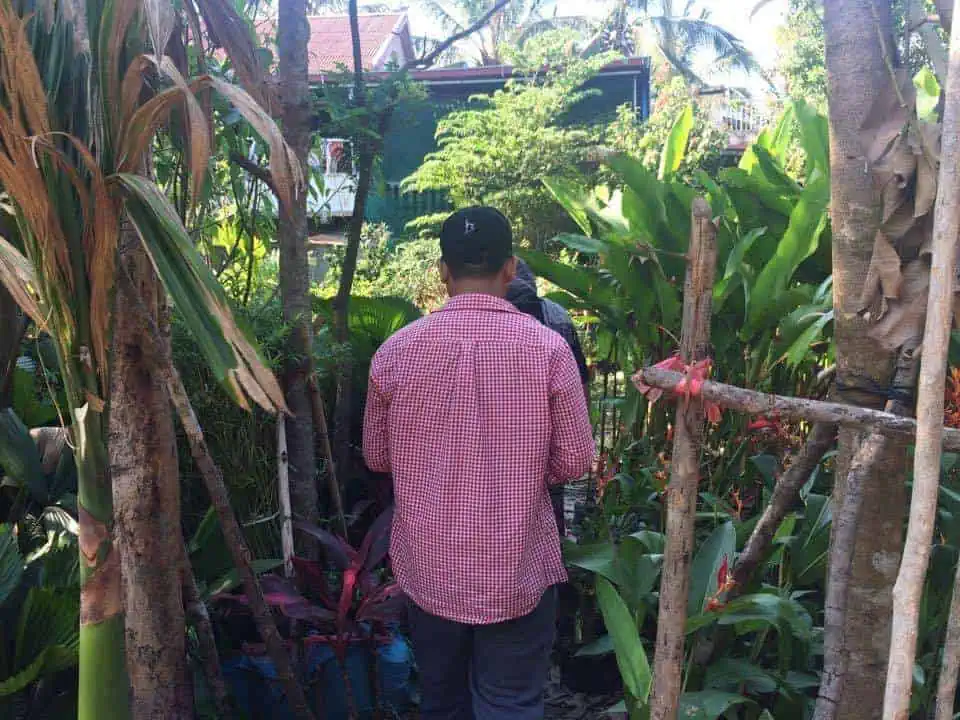 A week before we moved to our new location Sinath Sous went tree shopping. Sinath is our HR Manager, but has a green thumb and a love of plants, so she volunteered to be in charge of landscaping at our new site. It was a big task. She had a lot of space and a small budget.
---
There were also many considerations. She wanted large shady trees to protect the big top and ticketing office from the sun. She wanted nice smelling plants to mask the odour of the crocodile farm next door. She wanted bamboo to line the outer walls to hide the cement and make the space more welcoming. There were strict rules. No fruits trees because staff or passers by might injure themselves trying to knock down mangoes and coconuts. No trees that lose a lot of leaves because the site is full of small gravel that makes it difficult to sweep.
Sinath had a plan, but soon realised that even with a good deal on trees and some strategic placement, the new site would look a little sparse. So we reached out to the Siem Reap community to help.
We asked a few businesses in the city to sponsor trees on our new site. This snowballed quickly. Once we put the idea out, offers started pouring in. Over 30 individuals and organizations sponsored trees for our new home. With their support we were able to buy over 50 beautiful shade-giving, non-fruit-bearing, nice-smelling trees that have already made our new home feel like a real home.
Thank you to everyone who donated:
Photos by Scott Sharick Photography.
---
Read more about Phare's new home in Siem Reap here.
Read more about Sinath Sous, landscaper extraordinaire, here.