A Full Evening of Entertainment
DINING, SHOPPING AND THEATER
Prepare for a full evening entertainment at Phare Circus: Shopping, dining and live performance theater. 
The experience begins from the moment you approach the venue in Siem Reap. You see larger-than-life images of Phare artists on banners and billboards along the street. You are greeted by the smiling faces and warm welcome of the customer service team as you enter the site. You pause to take your first photo of the evening: the authentic red big top behind colorful lights made from recycled plastic bottles.
With your ticket in hand, you pass by story panels that provide you a little background of the artists, Phare Ponleu Selpak Artistic Center where they learned their skills and the mission of our social enterprise, which is to provide them gainful employment and professional development.
Shopping
Enter the newly redesigned Phare Boutique, where you can get enjoy shopping for the most extraordinary souvenirs, including original artwork from Phare visual artists. Maybe one of the hand-crafted items will catch your eye. Of course, you know you need to take home several Phare t-shirts and polo shirts as souvenirs for your friends and family. Don't worry if you can't make up your mind just yet. Phare Boutique will be open after the show as well.
Dining
Between Phare Boutique and the big top, you discover Phare Café, serving drinks, snacks and delicious meals. Start your evening entertainment dining at the Cambodian Street Food Festival. Grab a table and enjoy dinner and drinks with free pre-show performances. Another drink? Popcorn with real butter? No problem. You're welcome to take it into the big top.
Theater
Time for the main event of your evening entertainment: Phare, the Cambodian Circus. The smile automatically comes to your face as you find a seat in the traditional, authentic, circular big top. Maybe you're thinking of a circus you went during your childhood, but guaranteed, this will be unique. The music, acting, acrobatics and high-energy music will captivate you. At the end, the artists welcome you on stage for a chat or group photos. Don't be shy: they certainly aren't.
Exit the big top feeling exhilarated. When you pass back through Phare Boutique  for shopping on the way out, you know exactly which souvenirs you will take home. With your bag in hand, you jump in one of the tuk tuks waiting for you. Do you go to Pub Street or back to your hotel to look at all the pictures you took and upload them to your social media? Siem Reap nightlife experience you'll remember.
Dining, Shopping, Theater: A Full Evening of Entertainment
The Phare Circus experience is more than the evening performances. Try local and international dishes at Phare Cafe before the show. Shop for souvenirs of your visit to Cambodia made by local artisans and crafts-people at Phare Boutique.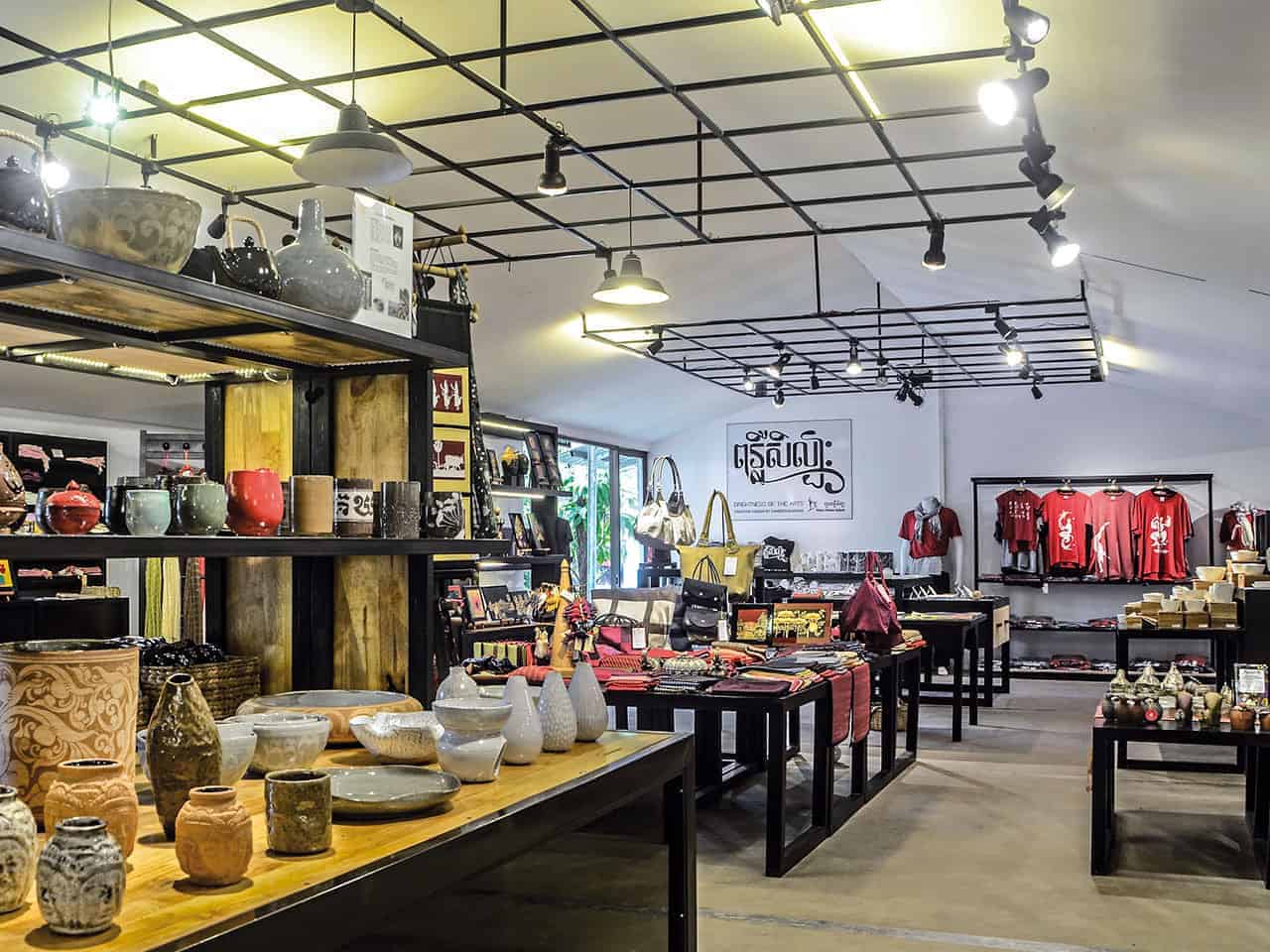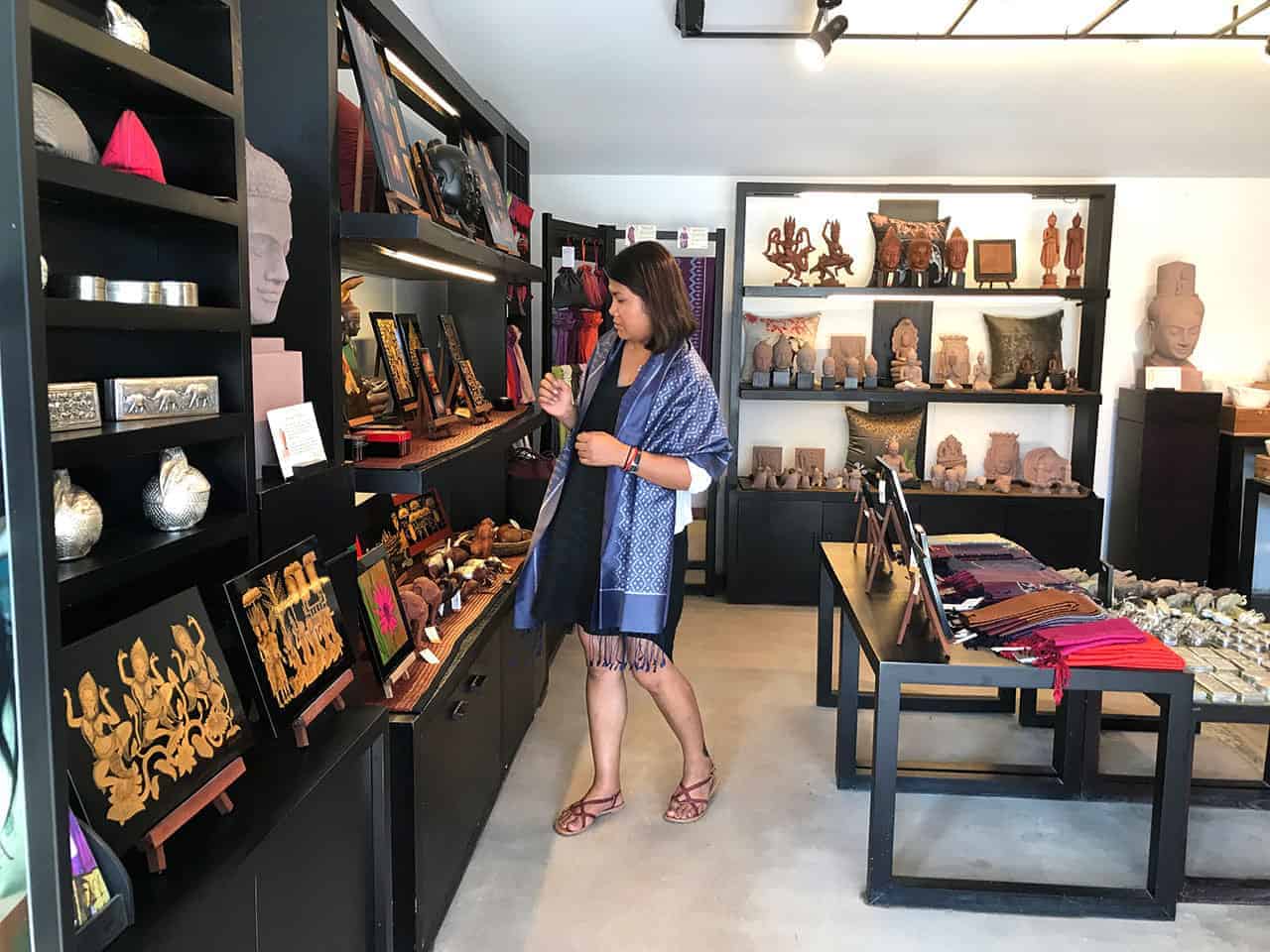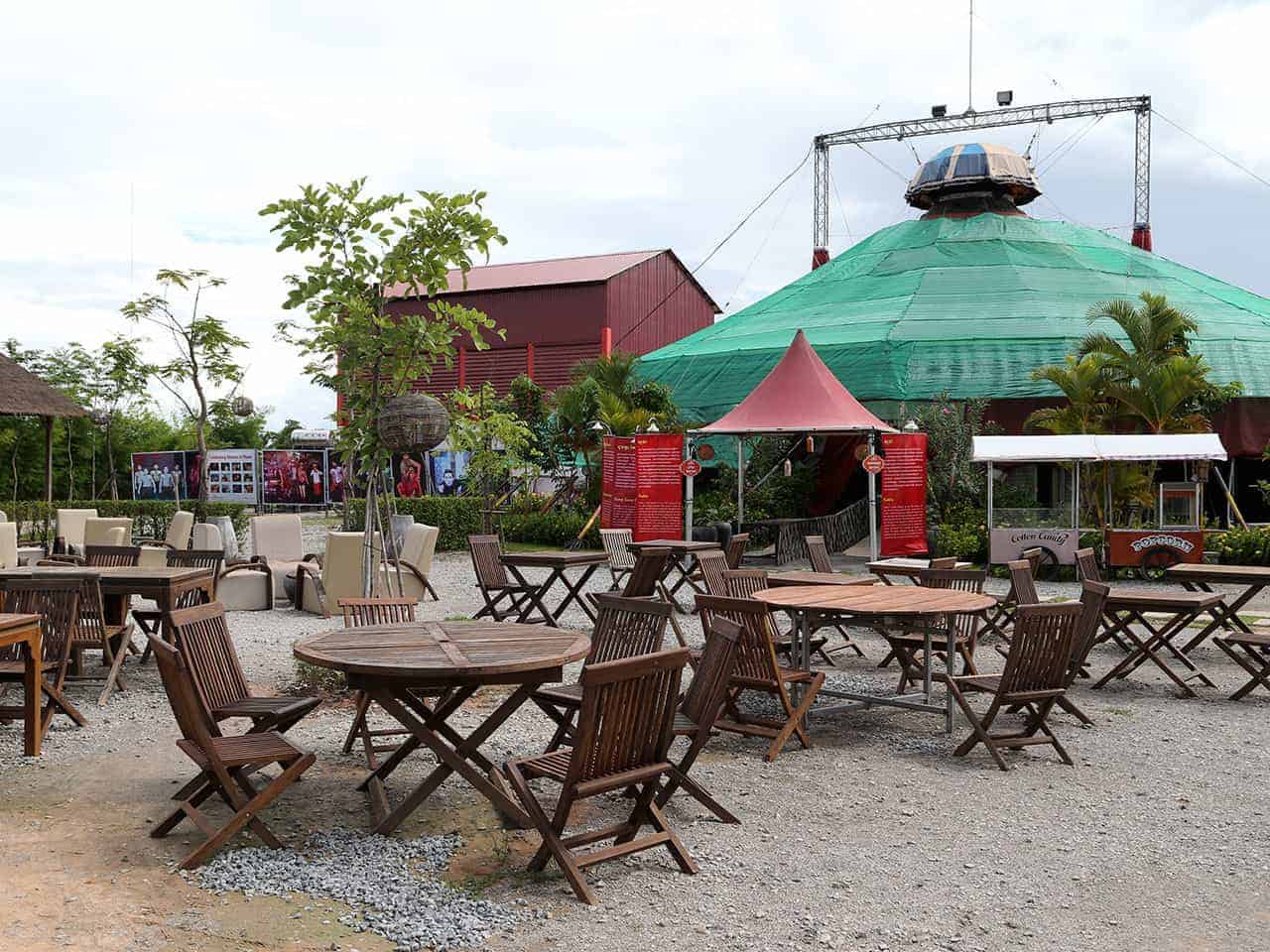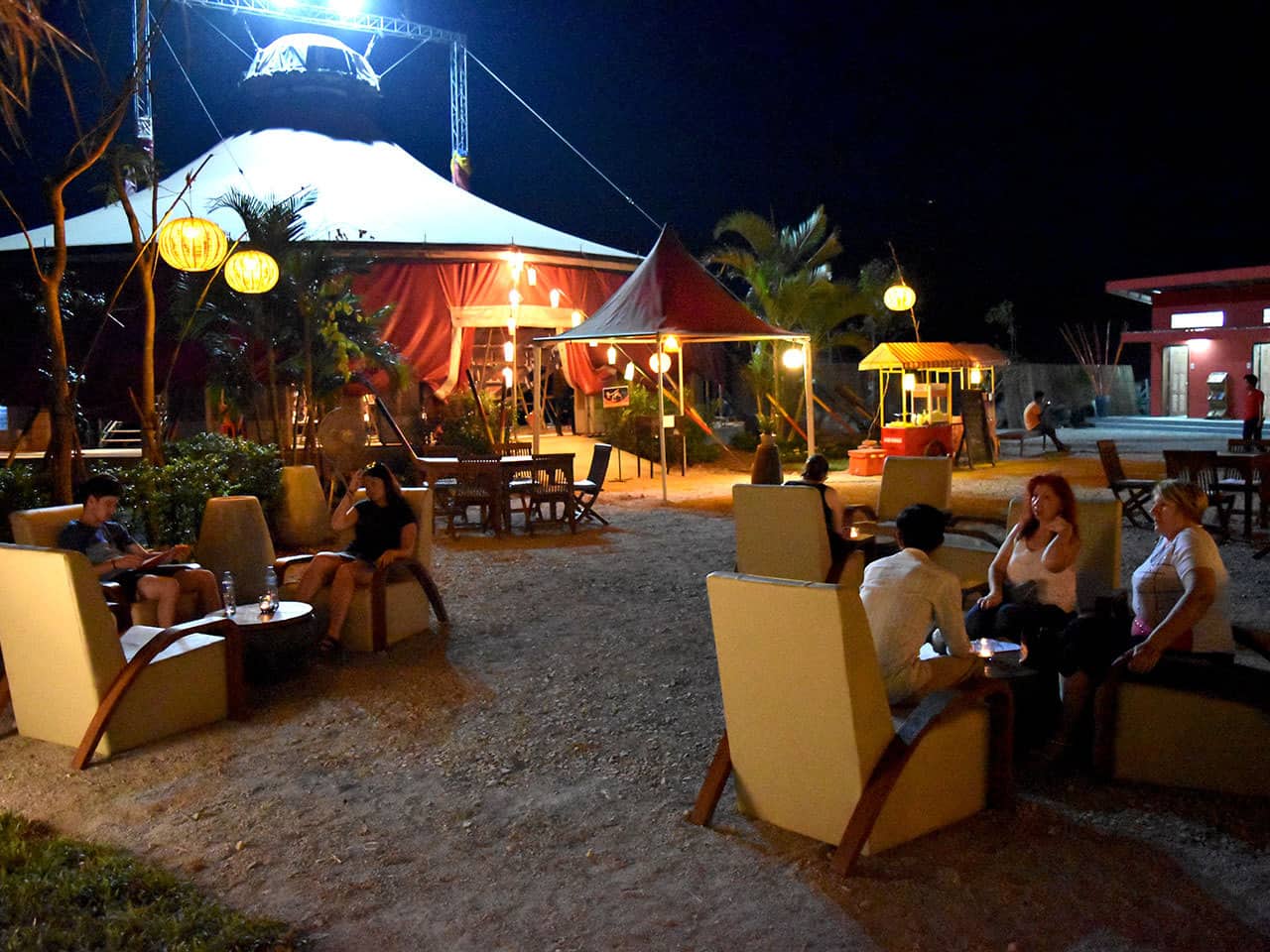 Shopping
Start your evening entertainment shopping for original arts and crafts produced by students and other local craftspeople.
Visitors can take home a piece of the show while also changing lives. Money from every piece of artwork bought goes straight back to the artist, allowing them to keep themselves and their families out of poverty.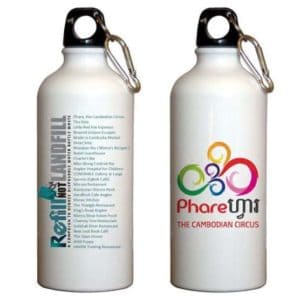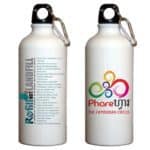 Phare is also a member of the RefillNotLandfill – Cambodia group, with refillable water bottles to help reduce plastic waste and protect the environment.
Even if you don't have time to catch the show – make sure you stop by and take some time to feast your eyes on these exquisite creations while also supporting these local artists.
Dining
The evening entertainment continues with dining at the Cambodian Street Food festival at Phare Café. Enjoy a cold drink, light snack or a complete dinner. As the sun sets and the the colorful lights come on, a unique ambiance is created that can only be experienced at Phare. There's something special about dining next to the authentic, red big top.
In addition to a la carte dining, delicious 3 course set menus are available (advance reservation required) for dining before or after the show.
Special set menu, show packages or buffet dining – also for groups – please contact us:
+855 (0)92 225 320
+855 (0)15 499 480
sales@pharecircus.org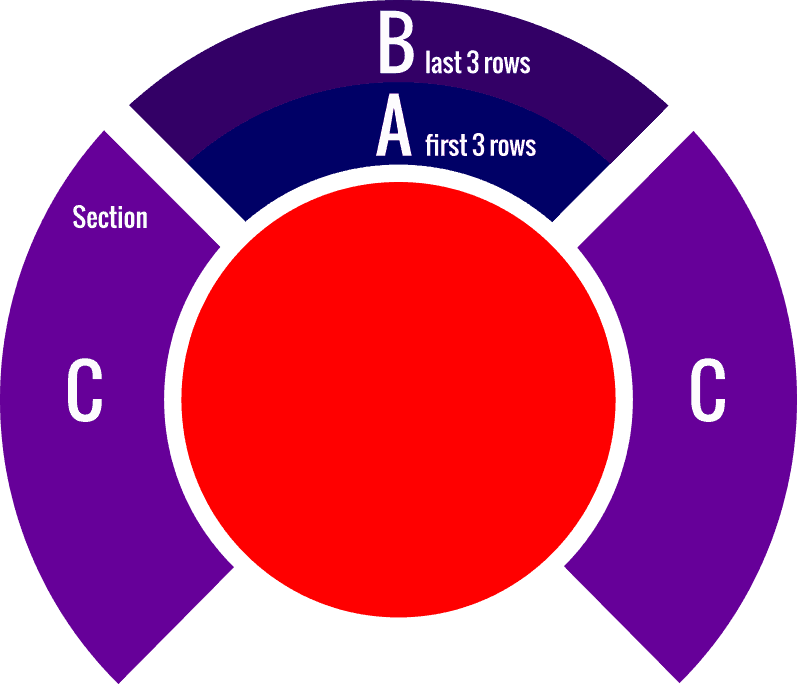 RESPONSIBLE TOURISM
Do you believe in tourism as a means for sustainability and community development?
Enjoy an amazing travel experience and leave a positive impact on the communities you visit. Phare Circus is a model of sustainability and responsible tourism. Guests engage directly with the performers in intimate atmosphere of the iconic red big top. Revenue generated provides well-paying jobs and funds Phare Ponleu Selpak non-profit school. By attending a Phare Circus show, you enjoy Siem Reap's best live entertainment, financially support the school and provide opportunities for Cambodian artists.