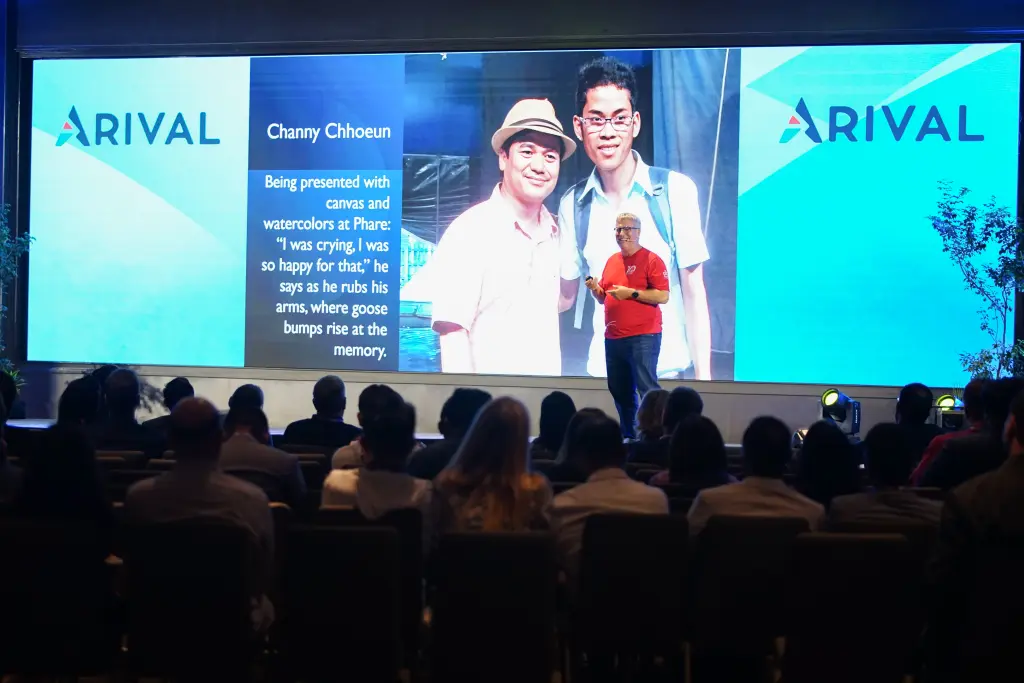 Transform Lives through Sustainable Tourism at Phare
In June 2023, we were honored to be invited by Arival.travel to present at their conference in Bangkok. We took the stage to share how Phare Ponleu Selpak and Phare, The Cambodian Circus, a shining example of the social enterprise model, helps Cambodian youth transform their lives.
With a narrative of personal stories, our Director of Sales and Marketing, Craig Dodge, recounted Phare's inspiring journey from a refugee camp to becoming a beacon of hope and empowerment. At-risk Cambodian youth discover and develop their talent at Phare, transforming their lives through art. Visitors to Cambodia help make it possible by attending performances at the Phare big top in Siem Reap. Responsible, sustainable tourism has incredible power to make a positive difference in the community.
We invite you to delve into Craig's inspiring talk and discover the remarkable impact of sustainable tourism:
From The Presenter
Speaking at Arival was an extraordinary experience that allowed me to share the inspiring story of Phare Circus. Not only does Phare Circus provide incredible entertainment, but it also transforms the lives of at-risk Cambodian youth.
As a 30-year travel industry veteran, this event deeply resonated with me. It was a gathering of like-minded travel professionals who value respect, integrity, and the power of tourism and creativity for positive change. This is what makes Arival so special. Phare Circus is currently in discussions with Arival for future collaborations, so stay tuned for exciting announcements! We might need your help. 
I have a little secret to share with you – every time I coughed in the video, it was because I was holding back sobs. The artists' inspiring stories touch me deeply. Their unwavering character, perseverance, resilience, and determination in the face of adversity are truly remarkable. Knowing them and being part of their journey is an absolute privilege. Best job in the world….
About Arival
Arival advances the business of creating awesome in-destination experiences through events, insights, and community for Tour, Activity, Attraction, & Experience providers. The Arival conferences are the only events dedicated to the Best Part of Travel, assembling the brightest minds from companies large and small from our industry.
Arival Insights is an independent resource for research, news, and trends on all things in-destination. We conduct consumer and industry research and cover essential industry developments to help advance businesses. Articles & Reports found on Arival.travel