By Emily Martin
Meet the team – Sinath
Meet Sinath; she's our incredible HR manager and she's dedicated her life to Phare Ponleu Selpak and now the circus in Siem Reap for over 10 years! Read more about Sinath's jouney at Univers'Elle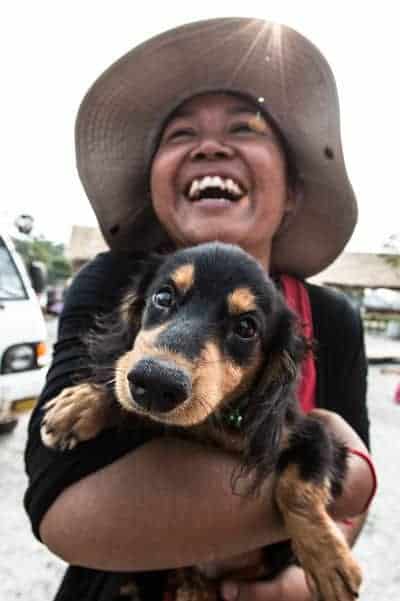 How did you start working at Phare?
I started working at Phare in Siem Reap in 2014, before that I was working in Battambang for Phare Ponleu Selpak (PPSA).
I had been working as a human resource manager for PPSA for almost 9 years and I wanted to change what I was doing a little bit because it's quite a long time to work in one place.
I started at PPSA because I applied to volunteer for them in 2005 when I finished university. Then they were hiring staff so I applied and got the job! I started as an account assistant and then I moved to account & admin and then up to HR manager.
Why did you want to work for PPSA?
I joined one of their music classes for two months when I was studying in university and I fell in love with working in Phare. It was close to my family as well which was important.
What did you like about working there?
Firstly I could help other communities which meant that I could help support the poor people. Really it's the social mission – it can help a lot of Cambodian people to improve their education through the arts and I really like this.
I have heard a lot about the problems during the Khmer Rouge period and some parts of my family also had a lot of difficulty at that time. My parents moved to live in the Khmer-Thai border camps and then we moved back to Battambang. Growing up I heard that there were and still are so many problems in Cambodia, especially in my town and so I really want to do something for my people.
What is your family's story?
They were living in Ostuk village, it's about 25km from Battambang town. At the time that it was Khmer Rouge I was not born yet but my parents were married already. With all the problems at that time the villagers asked my father to be a solider – he didn't really like it. Then he got very sick with malaria and he nearly died. He thought 'I need to find some place that I can live safely' and he decided to escape and live in the border refugee camps. There, there was a hospital and everything.
We lived there from 1984 till about 1992 I think. I was born in the refugee camp – I don't remember much from that time. What I do remember is that it was very scary. At that time we had to move from one place to one place within the refugee camps.
What my parents tell me is that there was a lot of danger, the Khmer Rouge tried to do something on the border and then more and more people were coming and they tried to move people from one place to one place to make sure they were in a safe place and we wanted to leave Cambodia and live in other country as USA or Australia.. But we can't because we don't have any money at that time. This is what I understand anyway.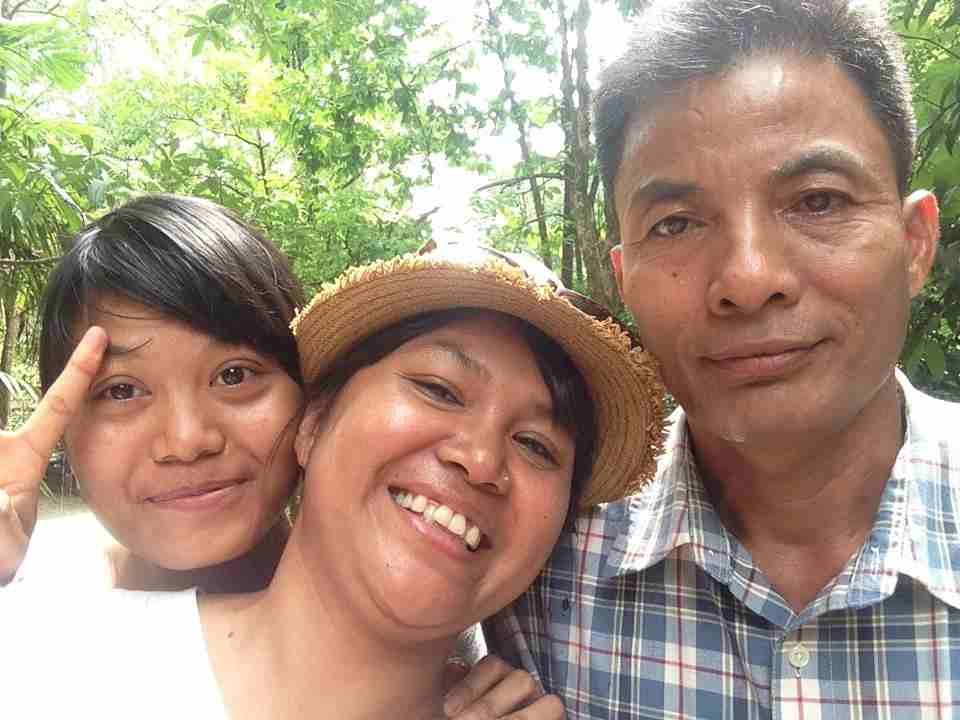 What happened after the refugee camps?
After that we moved to Battambang. My father had been learning about medicine in the refugee camp, he was helping in the hospital and learning English so when he came back to Battambang he was working for the UN to continue to help the Khmer people.
I was so happy to return to my family's home and meet other families in Battambang. I started to go to school, make some friends. We didn't have a lot of things in the beginning – not even a motorbike so it was very difficult. Step by step my parents bought some land close to town and built a small house on it.
Where are your parents now?
They have a farm now and are enjoying their lives because they are retired. My father worked for 25 years with the UN and World Vision and so now he can relax.
He worked very hard to be able to send me and my siblings to study and get a good education. I am so very proud of him. There are so many people who do not get that opportunity so I am very proud of my parents.
My sister is working in a law firm in Phnom Penh, my brother is working in agriculture and then my younger sister is studying to be a doctor. It's all with the support of my parents. I can't really imagine how far they have come.
I really admire my parents because of all they did for us. It's a really good experience for me to look at for my son in the future. How we can really educate our children, how we can find a way to help the Cambodian people and to have a good life after.
What did you enjoy at school?
In the beginning more management and all of that. I used to go to the countryside a lot with my parents and see how they worked with the communities to help facilitate things and so I really like that kind of work. I had a good influence from my father.
Tell me about your husband and son…
Normally my husband and son live in Battambang, so every weekend we take turns – I have to go to Battambang and sometimes they come here to Siem Reap.
My husband is one of the founders of Phare Ponleu Selpak and he's an artist – a painting artist. He's also a teacher at Phare Ponleu Selpak in the visual art classes.
My son is almost 7 years old. We have people to help take care of him as my husband is also working full time, he takes care of him at night though. It's not so usual in Cambodia for the father to be the main caregiver but my husband is more of a modern person, he's not so traditional. A lot of Khmer men don't like taking care of the children but we share our lives, we are both working and so for everything we share responsibilities and help each other. Even for washing, for cooking and taking care of our son.
What do you and your husband do with your son when they are in Siem Reap?
Wander around town, visit the temples, spend some time with my son.. It's very nice.
We are really modern people, we always like to go somewhere and every time we go out to enjoy life.
What are your dreams for your son?
We think that we just need to provide him with the best education that we can. We will try work and get the money so that we can send him to study. We'd love to be able to send him to study maybe in France, or another country so that he can have the best education possible and then he can come back to help the Cambodian people.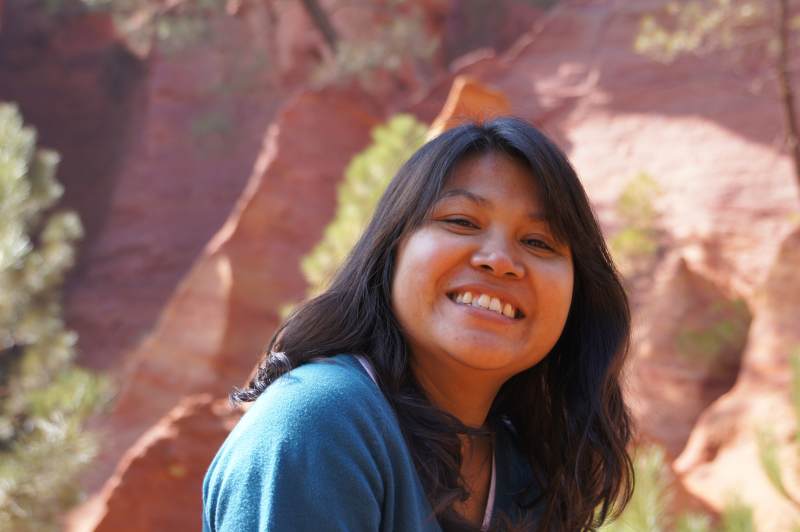 What is your own life goal?
Our dream is we would like to have our own business. To have a gallery and a place where we can work together. We will need our own lives together at some point, rather than living in separate towns. I would like to have a shop that has the souvenirs, coffee and with a gallery – just something small and why not to be a business women.
My husband really wants to do something for the children and to help some part of their lives if he can.
Why do you both think it's so important to help others in your community?
First we are Cambodian. Second because we both grew up in difficult situations and heard about all the problems at that time that still continue today and we want to change that. To do something good for other Cambodian children.