An interesting question came up recently: What is a social enterprise? What's the difference between a social business (social enterprise) and a 'regular' business? Which often leads to another question: What's the difference between a social business and an NGO (Non-Governmental Organization or charity).
This post will attempt to give a brief answer to those questions, and explain where Phare, The Cambodian Circus fits.
Social Enterprise vs. 'Regular' Business
A social business and a 'regular' business are similar in that they both survive by making a profit selling something; product, service, entertainment, etc. The difference is how they use the profit. Profits in a 'regular' business go to the owner(s) to do with as they wish. Profits in a social business go to a specific cause that the social business identifies.
You might be thinking a social business sounds a bit like a charity, right? Charities work to benefit society. Social businesses work to benefit society. So what's the difference?
Social Enterprise vs Charity / NGO
A charity or non-profit gets money to operate from donations. The donors are not buying a product or service, but giving money to the charity to do it's good work. Some non-profits have a product or service they sell, but they survive mainly on donations. Some social businesses may receive donations, but they survive mainly on revenue from sales.
Where does Phare Circus fit in?
Phare Circus is a social enterprise. It is one of the business units of Phare Performing Social Enterprise, along with Phare Creative Studio.  The circus survives through sales of tickets, merchandise, refreshments and private events. Ideally, the business will do better than just pay bills, but also make a profit from these activities. The majority shareholder is Phare Ponleu Selpak non-profit School. Therefore, most of the profits go to support the school's free education and social support programs to 1200 students daily. Minority shareholders in the social enterprise are obligated by contract to use their dividends for a social cause. That cause can be Phare Ponleu Selpak or any social cause of their choice.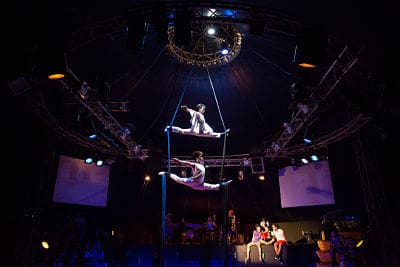 Phare Circus a responsible, social business in many other ways. Always keeping an eye on making a profit to send to the school, other efforts are made to benefit society. Items sold in Phare Boutique support local artisans and craftspeople. Royalties for each show performed are paid to the school even before profit is calculated. The business invests a great deal in the personal and professional development and the welfare of the artists and staff. Phare Circus participates in many community activities, sharing art with Cambodian people who otherwise might not be able to experience it.
What about Phare Ponleu Selpak?
Phare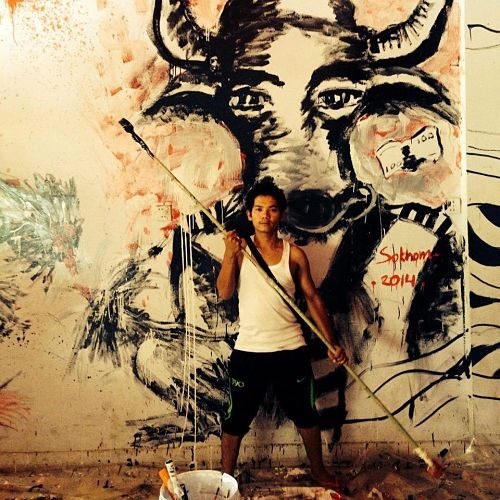 Ponleu Selpak is a non-profit charity. The school survives mainly on donations. It also earns some revenue through sales of its own show tickets, merchandise and refreshments, but it depends mainly on donations. Creating Phare Performing Social Enterprise as a separate, profit-seeking business, will hopefully make the school less dependent on donations.
Read more about Phare, The Cambodian Circus' social mission, and the relationship with Phare Ponleu Selpak NGO School
What is a social enterprise according to the man who invented them?
Muhammad Yunus, Nobel Peace Prize Laureate and founder of the first micro-finance organization Grameen Bank, defines social enterprises as:
A social business is a non-dividend business whose aim is to solve a social problem through business methods. It is different from both a traditional personal profit-making business and a not-for-profit organization.

All profits from operation of the business must go toward achieving one or more social objectives in addition to covering costs of the company. No personal gain is desired by its investors. A social business can address problems such as providing healthcare, housing, and financial services for the poor, nutrition for malnourished children, providing safe drinking water, introducing renewable energy and much more in a business way.

A social enterprise is a kind of business:

Whose primary aim is to address a social problem;
Which is financially self-sufficient;
Which does not pay dividends to its owners.
Hopefully, this post helped clarify the difference between a 'regular' business, a social business and a charity / NGO. Please WRITE US if we can provide any additional information.