Round-up on the road – Phare on Tour in the US
We're nearly half way through the first EVER American road trip for Phare artists…. and what an incredible month the team have been having!
---
So far the 'Khmer Metal' troupe has performed in Long Beach, Stockton and San Francisco at the Give2Asia fundraiser… they've done a great job at being ambassadors for the Cambodian arts by impressing audiences across the country.


Check out some of the media coverage we've had so far:
The troupe is gearing up for the last month of the tour and we've got five more events for you:
Oakland, CA: October 4, 2015 – 7:00pm – "Khmer Metal"
Oakland Scottish Rite Center
Sarasota, FL: October 16, 17, 18, 2015 – "Khmer Metal"
Ringling International Arts Festival
Asolo Repertory Theater – Mertz Theater
Washington, DC: October 23, 2015 – 7:30pm – "Cabaret"
La Maison Francaise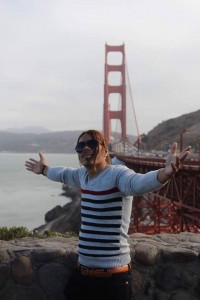 Embassy of France
Arlington, VA: October 30, 2015 – 7:30pm – "Cabaret"
Thomas Jefferson Community Theater
Falls Church, VA: November 1, 2015 – 6:00pm – 11:00pm
Cambodian 60's Rock & Roll – Khmer Twist Dance Party
Harvest Moon Restaurant
See you soon!
---
Read more about Khmer Metal here.
Read more about some of the artists on tour Sothea Nem, Phunam Pin, and Vanthan Ly.