America's own circus county
While touring America the Phare team was introduced to an organisation that is a million miles away from the Khmer Kingdom, yet sees the same impact and transformative powers of circus arts.
Known as the "Circus Capital of the World," Sarasota, Florida claims Circus Sarasota as its own resident home-town circus and we were lucky enough to be taken to The Circus Arts Conservatory by Ringling, as part of our participation in their festival.
This famous organisation has deep roots in the local and circus communities of America, having been born from decades of circus history, and today serves as a legacy to those that have set standards for international circus performance.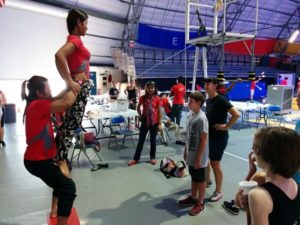 Just as Phare Ponleu Selpak is cemented as an integral part of the Battambang and arts community in Cambodia, circus arts became an intrinsic part of the social and economic make-up of Sarasota after John Ringling moved his circus winter quarters there in the late 1920's. Today, the organisation stands as an icon dedicated to preserving the extraordinary heritage of the circus arts through performance, training, education and outreach.
As you might have guessed the circus in Sarasota has a bigger mission than just producing professional shows and training the next big stars:
The mission of The Circus Arts Conservatory is to engage and educate children using unique and innovative learning programs; to measurably improve the quality of life for individuals in care facilities; and to advance the extraordinary legacy and heritage of the circus.
The Circus Arts Conservatory's extraordinary mission underscores its commitment to sharing the entertainment, education and enrichment that Circus Arts provide.
The organisation has an incredibly strong outreach programme – they're actually a non-profit and 80% of all ticket sales go straight into their mission. These community outreach programmes serve children, the elderly, and those in care facilities.
The circus in Sarasota is like Phare, in that it is introducing people to circus that may have never seen it ever before and using it to change and touch lives. "People see these artists and their imagination runs away with them. We use the circus arts to enhance their learning."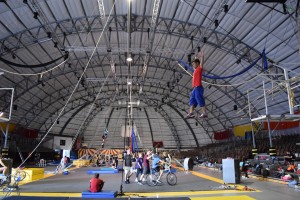 Phare spent some time with the organisation, taking workshops with some of their students. Overseas tours are a fantastic opportunity for the team to teach their skills and learn from other circus artist. We're excited to continue our relationship with this inspiring organisation and look forward to our paths crossing again soon…
---
Read more about the US Tour here.