Helping to Secure Our Artists' Futures
Circus is a niche skill. It's not one that is usually in school curriculum – so Phare artists have some pretty special talents that others don't possess.
Of course just because the students are talented, skilled and experienced in a unique skill doesn't mean they have an easy ride into employment outside of Phare. There are only so many places that one can drop into the splits, or contort in hanging silks.
More and more students from Phare are graduating from school with incredible skills and a passion for their art. The curriculum is strong and the professionalism of the artists is growing. And while there are some opportunities in Cambodia to secure a long-term career, greater opportunities exist abroad.
---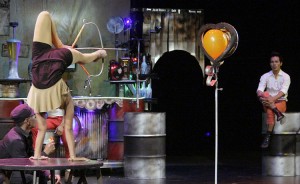 Cirque du Soleil is a goal for some, but there are many companies around the world creating productions that could use an artist with circus skills. Xavier Gobin, formerly the Director of Operations at Phare, has switched roles and is now in the process of researching these opportunities, contacting the right people and organising auditions (in person or by video).
This is a huge and complex task. If Phare artists gain a position overseas, they have to deal with moving, visas, learning a new language and a completely new way of working and living… it can be incredibly daunting, and almost impossible to achieve without some level of support from Phare… that's where Xavier comes in.
"As we launch the international careers for many of our artists Phare becomes like a springboard… it's a launching pad for our artist to become representatives of Phare around the world. This in turn has impact for our reputation worldwide. It shows we have a very good training program, Phare artists can compete on a global stage and that they're that well-trained… we are here to give them a push."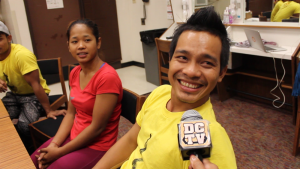 Xavier use to be a professional ballet dancer in France and so has a wide knowledge of the industry to help him in his quest. "I know many dance companies because of my previous career and over the past eight years working at Phare I've gotten to know many circuses in Europe. I can also go through other contacts through friends of friends and of course looking out for auditions and creating relationships with well-known circuses like Cirque du Soleil. They often have auditions all over the world, as well as Cirque du Monde who are always looking for trainers… I'm going to knock on every door."
Like many sectors of the arts industry the global market for circus performers is quite competitive, "but I think Phare Ponleu Selpak is a great school for it's polyvalence."
Phare artists not only are skilled in the physical circus acts but they are also "very spontaneous on stage, which is a huge quality in the performing arts. They are very theatrical, likeable and have incredible stage presence as soon as the enter a stage…"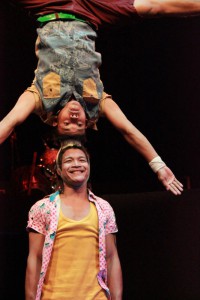 "I don't have doubts about the capacities of our artists. What can be trickier is the capacity to adapt yourself to another environment, we have experiences where it was a bit of a failure, artists who were sent to Vietnam and to France and didn't maybe make the efforts to integrate themselves into the societies they were in."
Xavier has an incredible knowledge of the artists and their capabilities and ability to intergrate into a new culture. "I'm not thinking so much about the preparation for auditions or the skills needed… it's more important to choose the right candidate for the right position… they need to have an interst in other cultures, I want them to be already speaking to any foreigners they can, grasping language from any source they can, making the best of out of every opportunity and be very eager to do something else outside of Cambodia. They have a great appetite to be on stage because you know there's going to be sad moments when they can't speak to their family and friends and moments when they feel very lonely, so if there's not this amazing motivation which is being on stage, then you know it's going to drop."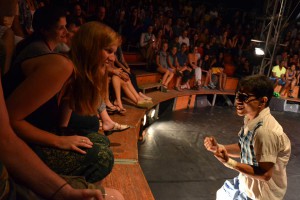 "Phare is an amazing place, I think it's a great training centre… if they want to go further, they can go internationally. And also to earn a good salary for a few years, that's also very important, so they can send money back, which they do quite naturally. And then after a few years, they come back to Cambodia and teach here. It's the only way. It's too much of a small country and too isolated, the Western world would never see what is happening here."
---
Read more about Xavier here.