Phare US Tour Wrap Up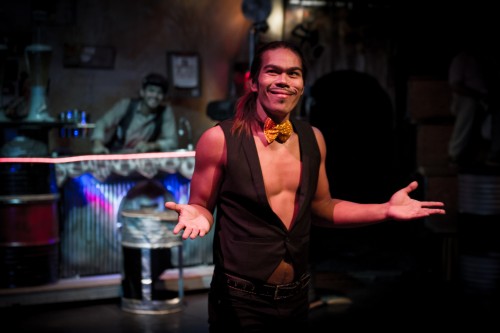 The 'Khmer Metal' troupe has returned safe and sound from their two month US tour. They performed in Long Beach, Stockton, Oakland and San Francisco, California; at the Ringling International Arts Festival in Sarasota, Florida; in Washington, D.C.; and in Arlington and Falls Church, Virginia. It was a whirlwind. They did a great job of being ambassadors for Cambodian art and wowed audiences across the country.
---
In California, it was wonderful to connect with the Cambodian-American community, many of whom had never seen Phare perform. Here's some feedback from a few of our new Khmer-American fans:


In San Francisco, Phare was invited to perform at the Give2Asia Gala. Our old friend, Nobel prize winner Muhammed Yunus was in the audience and took time to pose with the artists after the show.
The artists also had a chance to do some sightseeing.
At the Ringling International Arts Festival in Florida, 'Khmer Metal' was a hit. Phare performed three times over the course of the festival and received standing ovations each time.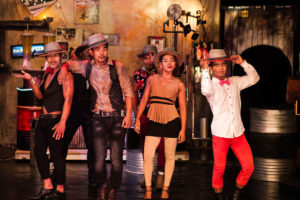 Sarasota is the former headquarters of the world famous Ringling Bros. and Barnum & Bailey Circus, once the world's largest circus. They toured the US throughout the early 20th century by train, filling over 100 train cars with clowns, contortionists, trapezists, elephants, lions, tigers, bears, and more. Their show was billed as 'The Greatest Show on Earth". Many former Ringling circus performers still live in Sarasota and many were in the audience for 'Khmer Metal'. It was wonderful to see them respond to the show in such an emotional way. Many said they were amazed and delighted to see their art form revived in such a dynamic and unexpected way.
On the east coast, Phare had three performances in Washington, D.C. and Virginia. Here, again, it was nice to connect with the Cambodian-American community and to perform at some more intimate venues. The Phare band also had the opportunity to perform on their own at a Cambodian 60's Rock & Roll Dance Party.
Phare received extensive and overwhelmingly positive media coverage throughout the tour:
---
Read more about the US Tour, including Phare's visit to the Circus Arts Conservatory in Florida and a tour of the University of California, Berkeley.