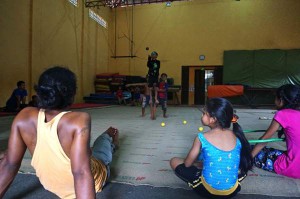 By: Brian Meyer
We tend to have creative types working in all departments at Phare. Its not unusual to hear that our graphic designer is quite the painter, or that our operations manager is a dancer, another who does theatre.
Since I've been working with Phare in the marketing department and writing the blogs, I've had the occasional chance to try out my amateur circus skills with some of the artists (a hobby of mine I took up a few years ago in the U.S.). They have always been supportive and patient, and given me pointers on technique when they've had the time. This week, I've traveled to Battambang to write about the revival of an early Phare production, Sokha, which will be touring in France this June! –More on that shortly.
For now, me and my friend Lora (who used to be a gymnast) decided to try our hand at training with the professionals for a couple days at the circus school. How exciting we thought! Exciting indeed, but we definitely did not know what we were in for…
We arrived early and were given a solid dose of reality as a group of 8 year olds presented a short performance piece they had put together to the rest of their class… They were incredible!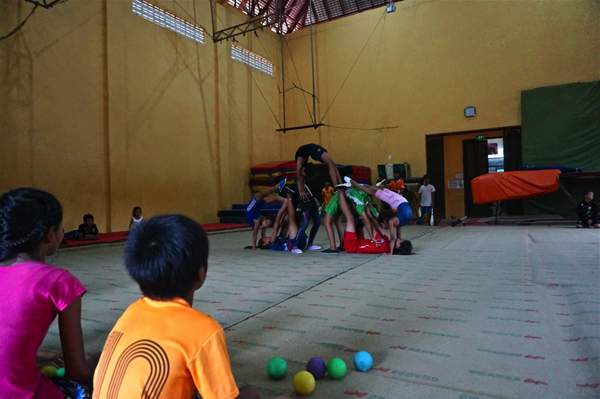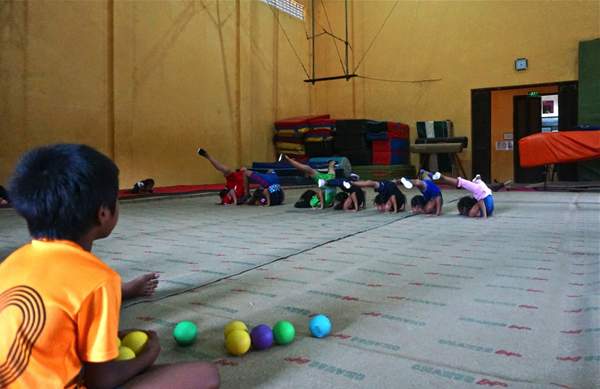 It turns out that being able to do a trick or two, really only qualifies you to do what the youngest/smallest children at Phare are learning to do! Our first class was on tumbling and even Lora needed help on getting her old form back in order…
I on the other hand took advice from the youngest future Phare circus stars. They were gracious judges, aside from a few giggles…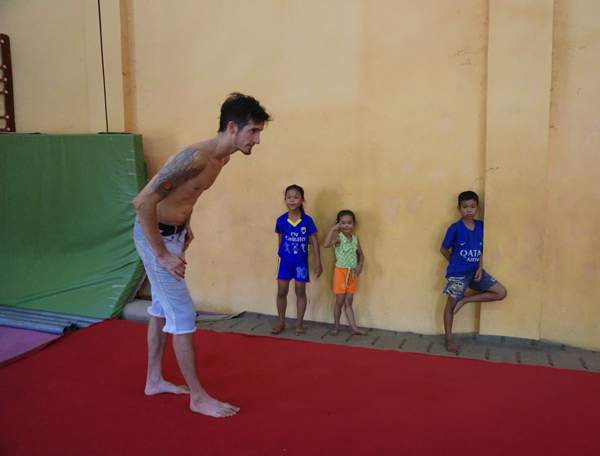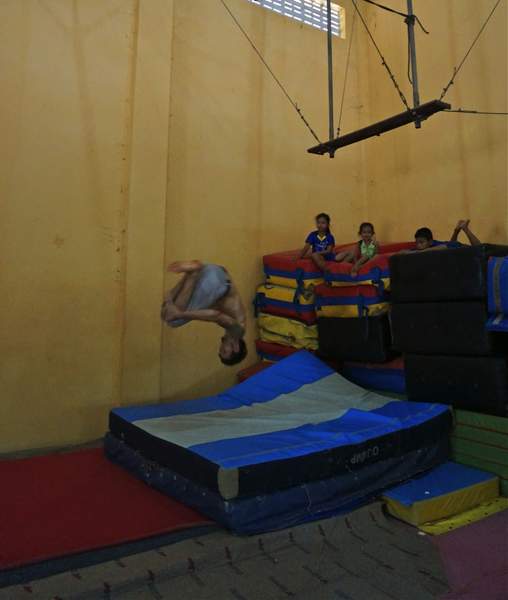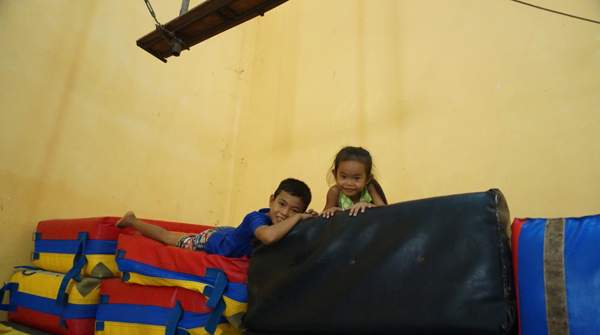 We ended the day with a good stretch and will be up for round 2 in the next couple of days so stayed tuned for that, along with news about a repolished Sokha.
Circus workshop packages available for groups of 8 or more, including a 90-minute workshop, followed by dinner and the show. Take a look here for more information: https://pharecircus.org/workshops
Circus Workshops | Phare, The Cambodian Circus
pharecircus.org