Sustainable travel in Siem Reap
Whether it's that once-a-year or once-in-a-lifetime trip, aren't you hoping to make the most out of it? Siem Reap. Angkor Wat. Make it count! Memories to last a lifetime. Kawabunga!
Stay in an awesome hotel, dine at the coolest restaurant and catch the hottest show. It's your holiday. You earned it. Cheers!
But maybe there's more. Maybe you also want to know that hotel you stayed at, that restaurant where you dined or that show you caught is doing some good in the community. Giving back. Helping people. Making the world a better place.  More than just a great holiday, you want to know that your patronage made a difference for others, too.
First, let's clear up one of the biggest misperceptions people often have: Responsible tourism doesn't mean sacrifice. It doesn't mean giving up on quality. Top establishments in Siem Reap, as well as elsewhere in Cambodia, set new standards on quality service while at the same time giving back to the community.
Who are these amazing businesses, you ask? How do you find them, you wonder? You want to make it count, you say?
Here are a few tips for an amazing holiday while traveling responsibly in Siem Reap. It might take a little homework, but it's well worth it.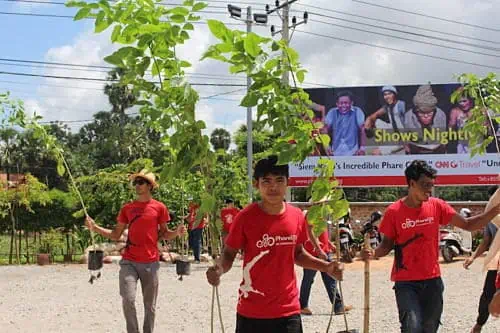 Protect the environment.
Climate change is a real problem, and developing countries like Cambodia are being hit the hardest. There are some very cool, grass-roots community efforts in Siem Reap doing something about it. RefillNotLandfill is promoting the use of re-usable water bottles to reduce plastic waste. Plastic Free Cambodia is taking it even further to eliminate all single-use plastics. Tree-planting efforts small and large, like the 10,000 Trees project, are greening the streets of Siem Reap. Businesses and organizations come together regularly to 'Clean and Green Temple Town'.
Check these initiatives' web sites, and the sites of the hotels and tour companies you're considering traveling with to see if they participate, or what else they do to protect the environment.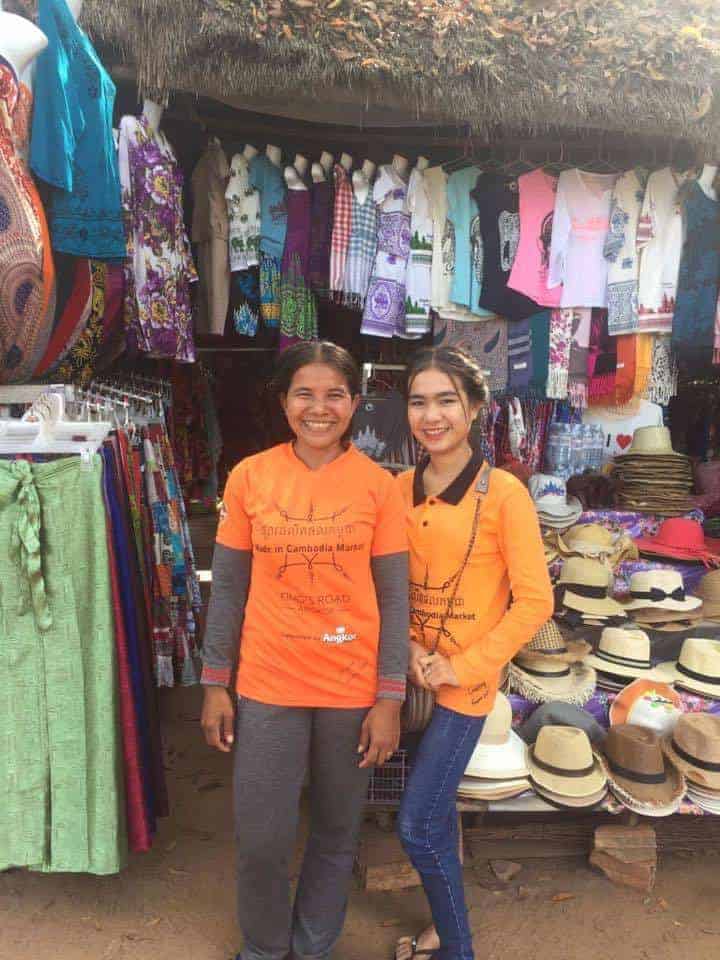 Support the local economy
The businesses you choose can make a huge difference on whether it benefits the local economy or not.  Does most of the revenue go to a foreign-based corporation, or does it stay in the local community? Is the business providing good jobs to local staff, or are most of those opportunities going to to non-locals? Does the business employ seasonal staff, or provide stable employment year-round? Are those souvenirs and crafts produced locally, or imported?
Be sure to do some shopping at the Made in Cambodia Market. Local entrepreneurs selling items produced exclusively by local Cambodian crafts-persons.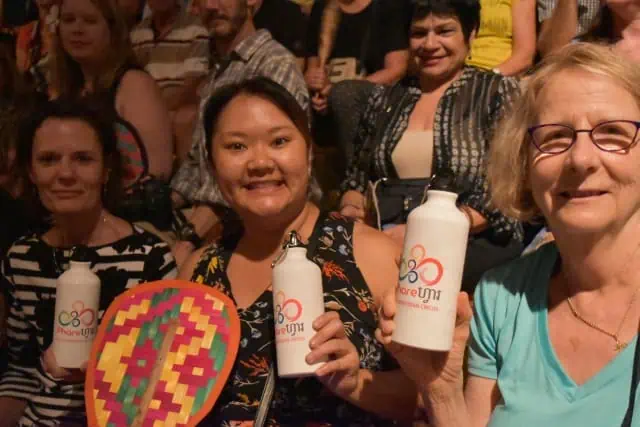 Choose businesses that give back
Some awesome businesses in Siem Reap make Corporate Social Responsibility an integral part of who they are. It's more than an occasional activity, but a way of life. Jaya House Hotels is a great example, planting thousands of trees around the city and making the hotel plastic-free. There are several businesses in Siem Reap that give a percentage of revenue to selected charities. There are others who even have their own NGOs.  Phare, The Cambodian Circus is majority-owned by Phare Ponleu Selpak NGO school and sends 73% of it's profit, plus royalties, fees and guests' donations back to the school.
This very interesting article in The Independent might be a good way to get started finding the most amazing experiences that also benefit the local community:
Here's to making it count!