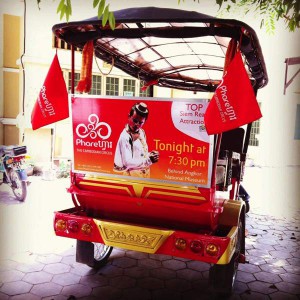 Tuk-tuks are THE way to get around Siem Reap for tourists. Everyone knows it. You've seen the sign boards on the backs of them advertising for various businesses in town. But Phare wanted to take the décor to the next level – and give something back to the drivers who spend their days behind the wheel.
Enter our Loyal Tuk-tuk Program. In addition to a monthly stipend for adorning their taxis with Phare imagery, we are painting their old rides red and gold, and outfitting them with lights, flags, stickers and signs.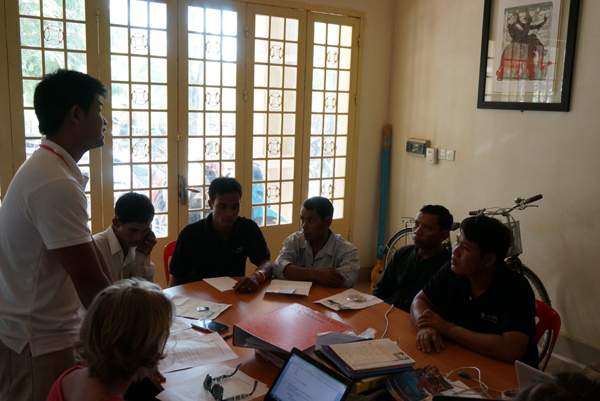 After contracting with us, drivers also get the added benefit of being first in line to pick up customers who have come out to see our shows everynight. Door to door service is also available to the show if arranged ahead of time.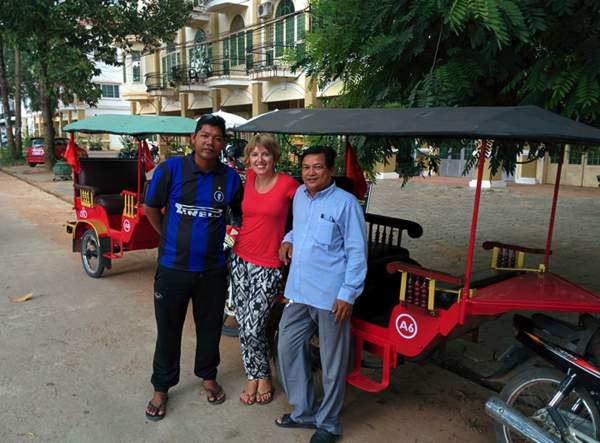 After their one year contract is up, drivers can continue on with Phare or advertise for someone else if they'd prefer – but of course they get to keep the fancy paint job. Either way, the deal works out well for Phare and great for the drivers and their sharp new rides.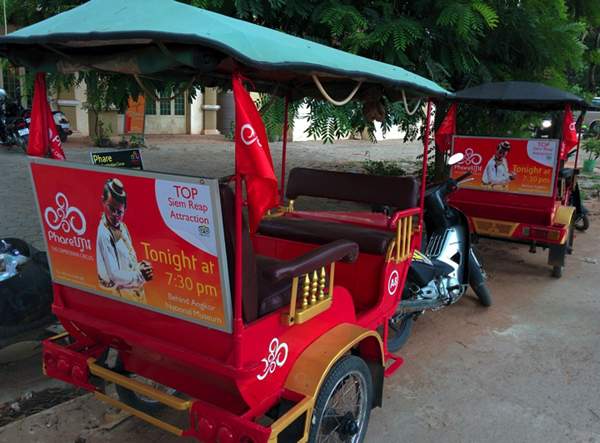 Keep an eye out when you're in town and make your way over to our red big-top tent in style for a show. We're the best non-Angkor temple attraction in Siem Reap on TripAdvisor – click here and read the reviews. Join us for a show – nightly at 8:00pm!