At Phare the Cambodian Circus, our Social Mission is 3-fold. Our goal is to provide gainful employment for our artists, generate revenue for our arts school in Battambang, and seek to spread the beauty of Cambodian arts with the world.
Today we wanted to share a glimpse into what that "gainful employment" can assist with. You may remember Samnang from this blog earlier this year: https://pharecircus.org/news/meet-the-stars-samnang-heng/ Or, maybe you've seen him in Phare's Khmer Metal or Sokha which just departed for a summer tour in Europe.
Though it was hard for him to leave for the next 2 months, Samnang was happy to have been home for the birth of his new baby!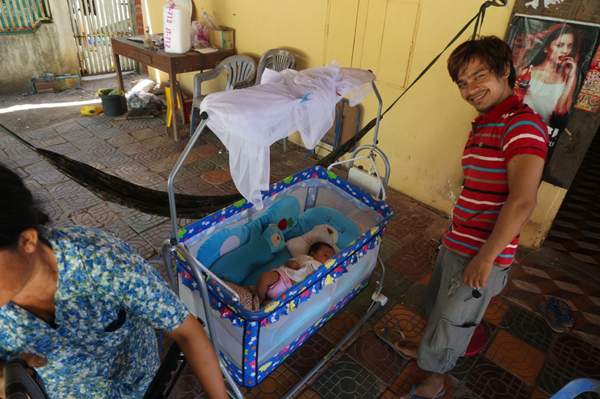 Starting a family is just as exciting for a circus star as anyone else, but it also comes with the same responsibilities. Living with the rest of his family with the new baby is working ok for the moment, but with enough money saved from performing in Phare productions from the past 2 years, Samnang decided it was time – new house building time!…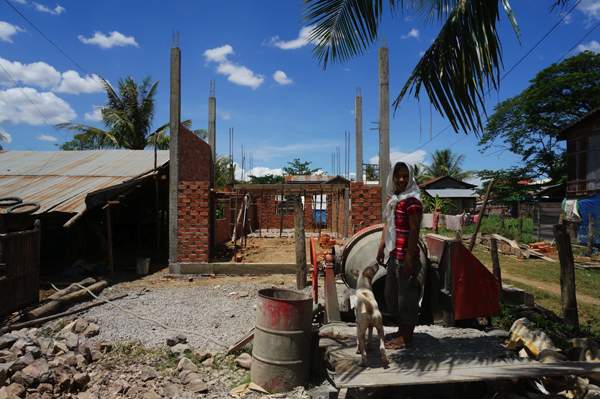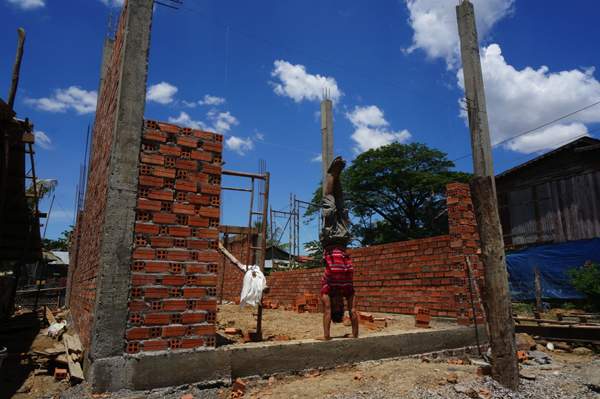 Samnang started construction recently and excited to not only for his current tour with Sokha, but also because when he returns home in 7 weeks, his new home will be nearly finished – a great welcome home gift.
If you're visiting Cambodia, we have to urge not only to see a Phare show while you're in Siem Reap, but to visit our circus school in Battambang. You'll see the new talent working hard there as they prepare to star in new productions of Phare the Cambodian Circus. You'll get a distinct feeling of community and family when you are on the campus… And you the chances are in a few years, you'll see a new acrobat on the scene. Learn more at http://www.phareps.org/. Looking forward to seeing you there!