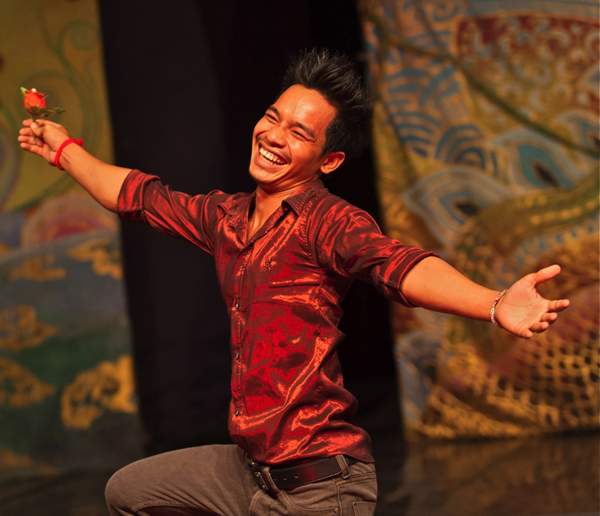 Today we have more of a mysterious treat for you. Meet Samnang Heng, 24, from Battambang. He specializes as a partner acrobatic aerialist with Phare… the high-flying acrobat who flips and balances on top of people – usually far from the ground.
Why mysterious? You get a hint as soon as you sit down with Samnang – instantly the jokester… getting a straight answer during a short interview is no small feat (especially if show time hour is approaching!).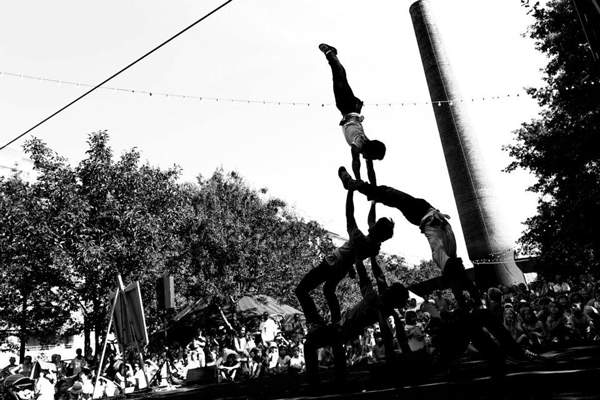 Samnang grew up on the countryside outside of town and worked shepherding cows and fishing the river for his family. He was always up early and had to work so much he went to school for only 2hrs a day. He dreamed of being a rich man with a fancy car – though he admits he doesn't want that so much anymore.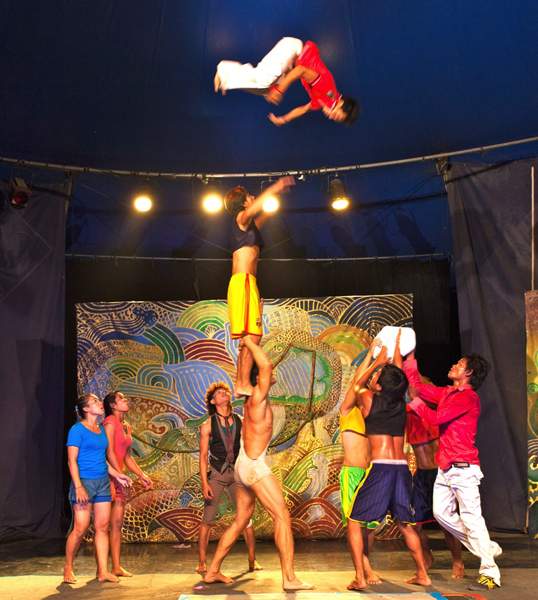 When he was 12, a friend of his attended the Phare circus school and brought him one day to see what he was learning. Samnang asked if it was difficult work, but his friend assured him he would be great.  After some negotiations and a bit of scattered practicing, his family agreed to allow him to stay at the school and train. These years turned out to be very tough as Samnang discovered he had problems with authority… despite being in circus school, his class-clown approach apparently was not appreciated by his instructors. For 2 years he attended classes off-and-on, but by the time he was 14, he was studying consistently and was even invited to study circus acrobatics and hand balancing in France!
What does he dream of now? Samnang said he looks forward to raising a family with his wife and owning a house… Being able to spend time with family, working on their farm, teaching the children about agriculture, he said, is all he needs to be happy… his dreams have matured since he was a boy.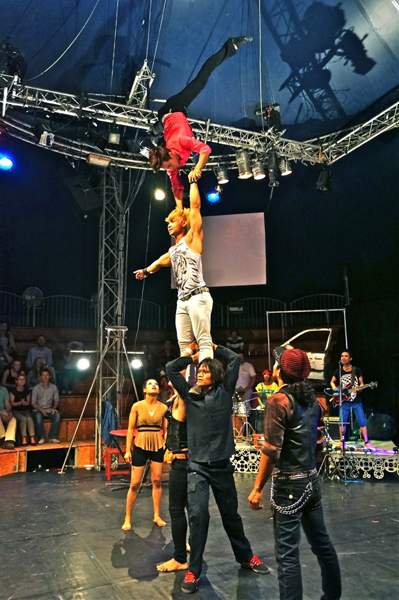 Hardest thing about being in the circus? The intensive practice… as an acrobat, you have to train movements to perfection because during the show, things don't always go as planned and he and his group members safety depends on there being a very small margin of error.
Favorite trick? The good old handstand, flat on the ground. He says it has always been easy for him and he feels very at home upside down.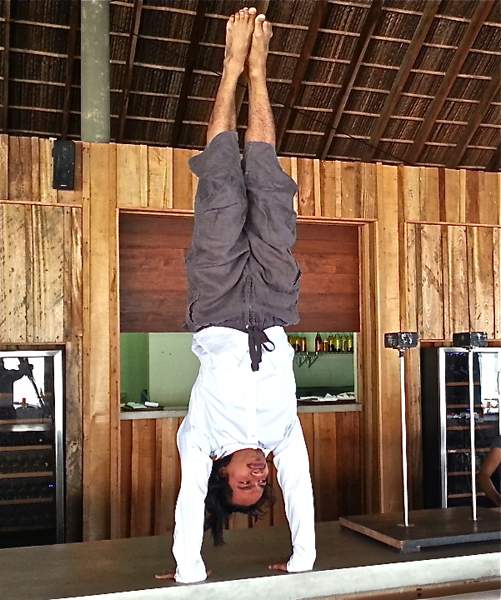 An unusual fact? Samnang has a pet peeve where he likes to personally wash all his costumes and clothes – by hand!  And, though it might not come as much of a surprise to us, he has absolutely no fear of heights.
Like the many performers he works with, Samnang said outright that the more people in attendance at his show, the more it energizes him during the performance. So, come check out the best Siem Reap night life has to offer and watch Samnang's training in action as he flies through the air doing stunts you have to see to believe. And make sure to bring a friend!