How My Family Celebrates Pchum Ben
By Mengteang Thong
Pchum Ben is one of those special Cambodian holidays that truly brings families together. In this post, I'm going to share what Pchum Ben means to Cambodians and how we celebrate this heartfelt holiday.
Understanding Pchum Ben: A Time for Family and Ancestral Respect
In October this year, Cambodia lights up with the spirit of Pchum Ben. The name itself is a fusion of two Khmer words: "Pchum," meaning "to gather together," and "Ben," which represents a "ball of food." This grand celebration lasts for a full 15 days and stands as a tribute to ancestors reaching as far back as seven generations. It's no exaggeration to say that Pchum Ben is one of Cambodia's most cherished holidays.
The First 14 Days: Dak Ben
The journey of Pchum Ben begins with what we call "Dak Ben," the initial 14 days. During this period, families living near a pagoda take turns whipping up scrumptious meals for the monks and a stream of visitors who flock to the pagoda. There's a touching belief that the spirits of departed loved ones gather at the pagoda, eagerly awaiting the homemade dishes prepared by their kin.
A Lesson in Gratitude to Parents
Before setting off to the pagoda, children have a heartwarming tradition. They lovingly prepare lunch for their parents. This gesture stems from a deep-rooted belief: "What you have at home is more powerful than the gods in the pagoda. Who are these household gods? They are your parents." Cambodians hold their parents in high regard for the gift of life, care, and concern they've showered upon them. Neglecting parents is considered rude and disrespectful. The equation is simple: make your parents happy, and happiness will find its way into your life. Your children will follow your example and respect and love you in return.
The Main Event: Pchum Ben
On the pinnacle day of Pchum Ben, Cambodians embark on a special journey. They visit at least three pagodas and the sites where their ancestors once walked. To ensure the monks get their food in time, Cambodians need to reach the pagoda before 11:00 a.m. You see, monks refrain from eating after noon, so it's essential to make it there before the clock strikes 12. The morning starts early, around 4:00 a.m., as people diligently prepare food, fruit, and rice. They craft little food balls and carry them to the pagoda, where they gently toss them just outside the temple. Here's the fascinating part: some ancestors, especially those who may have erred in their lifetime, are believed to be unable to enter the temple even in spirit form. They can only consume food prepared by their descendants. So, those food balls are a tribute to them. It's believed that if these spirits don't see their relatives bringing them food, they might harbor anger, and that's something no one wishes for.
Bringing It Home: Family Gatherings
The 15th day marks the pinnacle of Pchum Ben, and it's also the conclusion of the ceremony. Afterward, Cambodian people get a three-day public holiday in October to visit their hometowns and reunite with family. Apart from the pagoda visits, families usually make time for a brief gathering somewhere nearby, sharing meals and precious moments together.
A Reminder to Respect Ancestors Always
Pchum Ben, at its core, serves as a powerful reminder to continue the tradition of offering food to monks and to honor our ancestors who have passed on. Cambodians don't wait for Pchum Ben to pay respects; they visit the pagoda on their ancestor's anniversaries and even on birthdays. This timeless festival also imparts valuable lessons to the younger generation on the importance of showing respect to their relatives, not just during Pchum Ben but all year round. Pchum Ben is more than just a festival. It's a heartfelt tradition that underscores the enduring importance of family, gratitude, and respect in Cambodian culture. So, if you're ever in Cambodia during this special time, make sure to join in the festivities and discover the beauty of Pchum Ben for yourself.
---
Read about other important Cambodian festivals.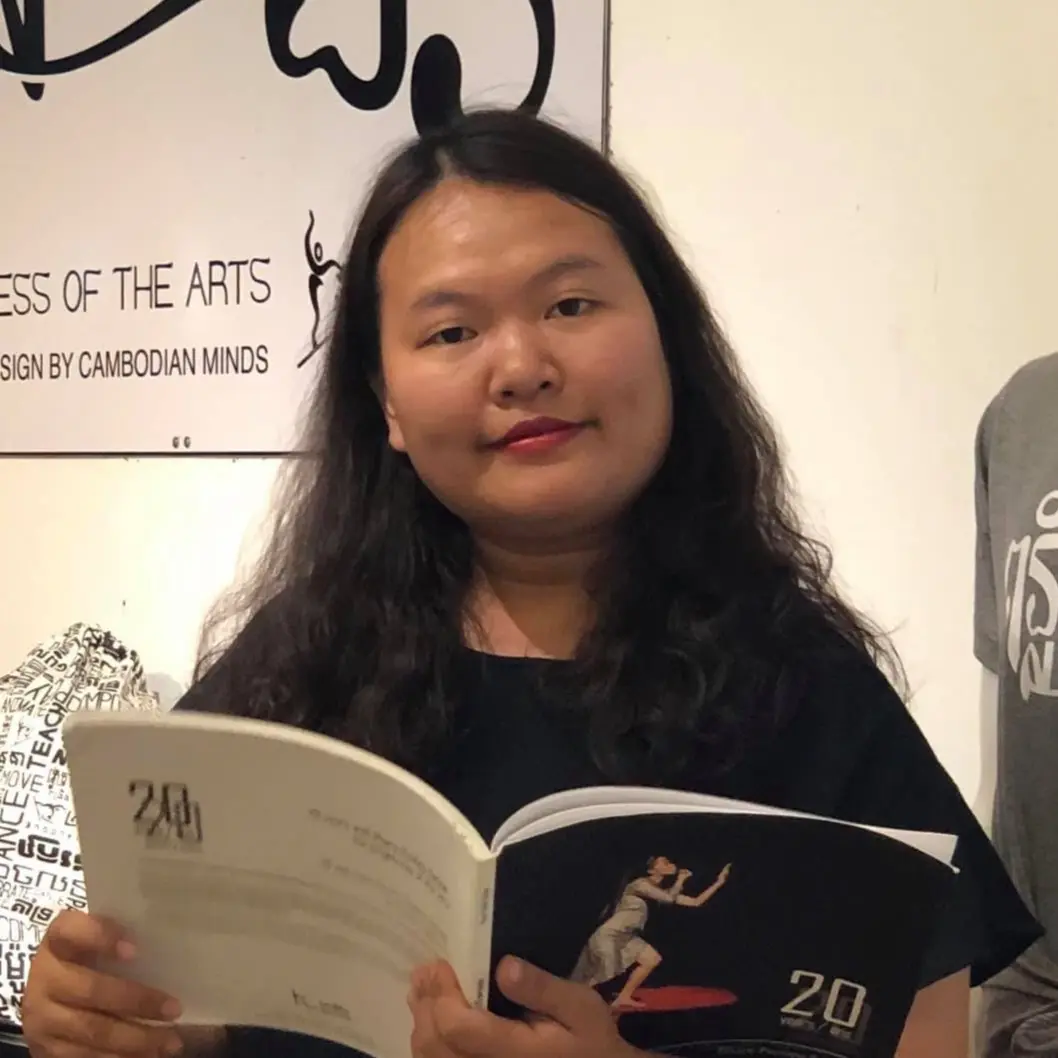 Blog Post Author - Mengteang Thong
Mengteang Thong is the former Marketing Manager for Phare, The Cambodian Circus. She played a pivotal role in creating engaging marketing materials, managing media campaigns, and crafting insightful blog posts in both Khmer and English. Mengteang went on to open her own business, Angkor Pet Supplies with 2 locations, and helps manage her husband's dental clinic: Stunning Dental Clinic. She is a proud mother of two beautiful children.