Khmer New Year: A Cherished Cambodian Celebration
By Mengteang Thong
Greetings travelers! Allow me, as a proud Cambodian, to introduce you to the richness of our culture and traditions during Khmer New Year, locally known as "Choul Chnam Thmey." Khmer New Year and Pchum Ben are my two favorite holidays. Let me share why.
Understanding Khmer New Year
In Cambodia, our calendar is adorned with various holidays, but none quite as significant as Khmer New Year. This vibrant celebration spans three glorious days, usually commencing  in mid-April, coinciding with the culmination of the harvest season. Khmer New Year is deeply entwined with Buddhist customs, and it serves as a sacred occasion for Cambodians to reunite with family, friends, and their entire community.
A Closer Look at the Three Days
Now, let's dig into the distinct traditions observed on each of these remarkable days:
Day 1: Maha Songkran (មហាសង្រ្កាន្ត)
On the initial day of Khmer New Year, it's customary for households to place an array of colorful fruits in front of their homes as offerings to the gods. This symbolic gesture reflects our belief that these offerings will entice benevolent deities to partake in the fruits, bestowing blessings upon our homes and loved ones.
Day 2: Virak Vanabat (វិរ:វ័នបត)
Day two is dedicated to familial bonds. Cambodians use this day to visit their relatives, present thoughtful gifts to their parents, and share a delightful meal together. It's a heartfelt expression of love and unity among family members.
Day 3: Vearak Loeng Sak (វារៈឡើងស័ក)
The final day of Khmer New Year carries a profound spiritual significance. People engage in the act of gently bathing statues of Buddha, as well as their parents and grandparents, using water blessed by monks. In our native Khmer tongue, we express our reverence with the words "Srong Tek." This ritual embodies our deep respect for Buddha and our elders, symbolizing our wishes for their good health, longevity, and a plea for forgiveness for any past transgressions.
Over the course of these three days, you'll also witness Cambodians offering food to pagodas as a mark of reverence to their departed ancestors.
A Personal Perspective from Cambodia
As a local Khmer born and raised in the capitol city of Phnom Penh, I can attest to the magnificence, though, of experiencing Khmer New Year in Siem Reap, a city that brims with culture and tradition. The majestic trees that grace its streets are a sight to behold. The temples, steeped in history, are truly awe-inspiring.
During Khmer New Year, Siem Reap comes alive with traditional Khmer performances, captivating Cambodian circuses, delectable cuisine, soul-stirring music, and a vibrant nightlife scene. It's a celebration that etches beautiful memories into your heart. If you find yourself in Siem Reap during Khmer New Year, I am confident that you will treasure this experience and, like me, anticipate returning for more.
Khmer New Year in Cambodia is an extraordinary celebration that embodies our culture, traditions, and the warmth of our people. As you embark on your travels, immerse yourself in the festivities, savor the rich culture, and embrace the heartfelt hospitality that defines our beloved Cambodia. Safe and enriching travels await you!
---
Read more about Cambodian holidays here.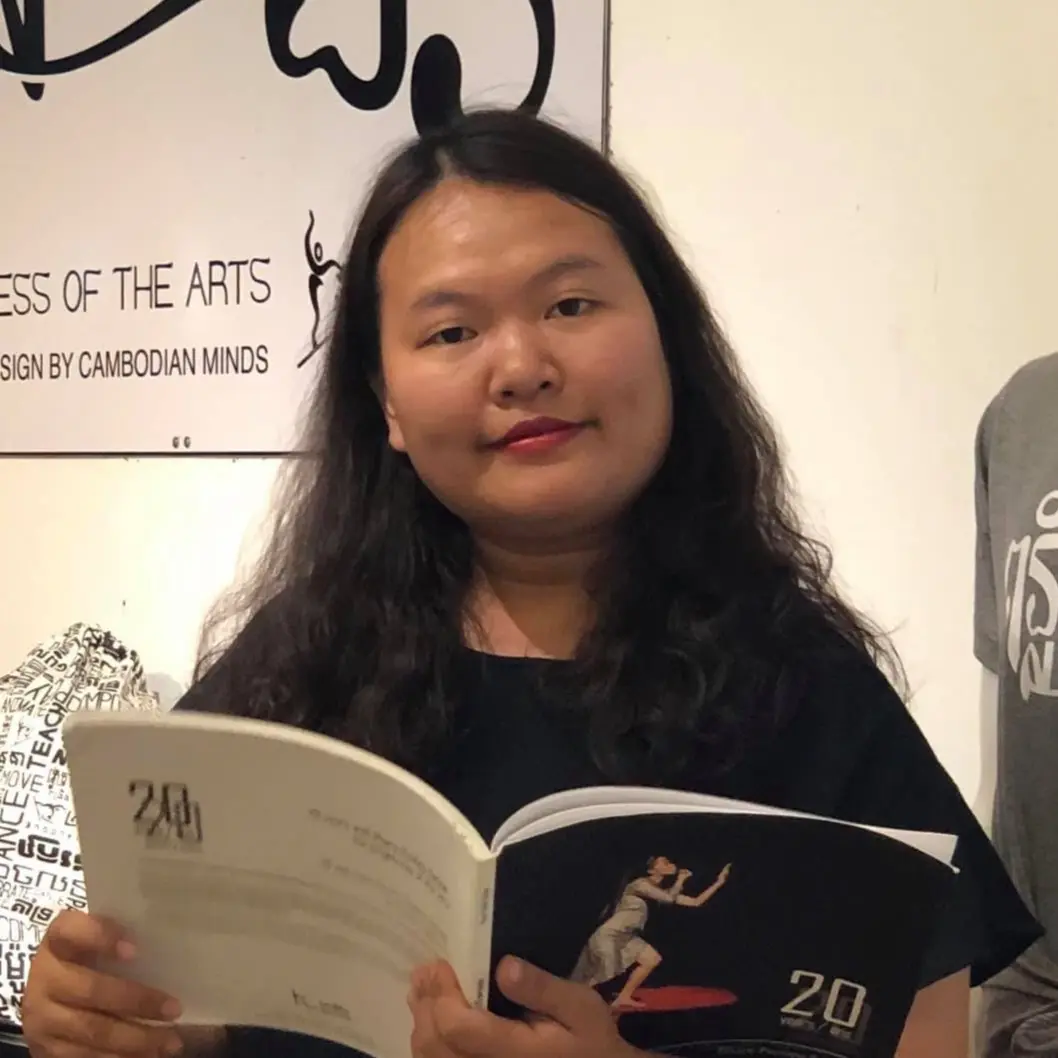 Blog Post Author - Mengteang Thong
Mengteang Thong is the former Marketing Manager for Phare, The Cambodian Circus. She played a pivotal role in creating engaging marketing materials, managing media campaigns, and crafting insightful blog posts in both Khmer and English. Mengteang went on to open her own business, Angkor Pet Supplies with 2 locations, and helps manage her husband's dental clinic: Stunning Dental Clinic. She is a proud mother of two beautiful children.