Happy Cambodian Independence Day!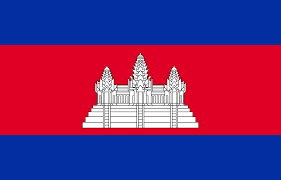 Today, 9th November marks the anniversary of the Cambodian independence day from France in 1953.
With the arrival of the French in 1863, Cambodia became a protectorate of France. By the twentieth century, the country was essentially a French colony.
In 1941, the French installed Prince Sihanouk on the Cambodian throne. Having sensed a weakened French influence during World War II, Sihanouk, with the support of Japan, declared independence from France in March 1945. Following the defeat of Japan, France regained control of the region, but the desire for independence remained. By July 1953, France stated its intention to grant full independence to Cambodia. On 9 November 1953, full independence was achieved.
Today, the main celebrations are held in Phnom Penh. It starts with a formal ceremony at the Independence Monument. The Royal Palace comes alive as colorful parades, floats and marching bands saunter at its gates. In the evening it is illuminated by huge firework displays.
At Phare, we'll celebrate by proudly displaying the Cambodian flag and gathering the staff together to eat traditional Khmer foods!
---
Read more about other important holidays in Cambodia.