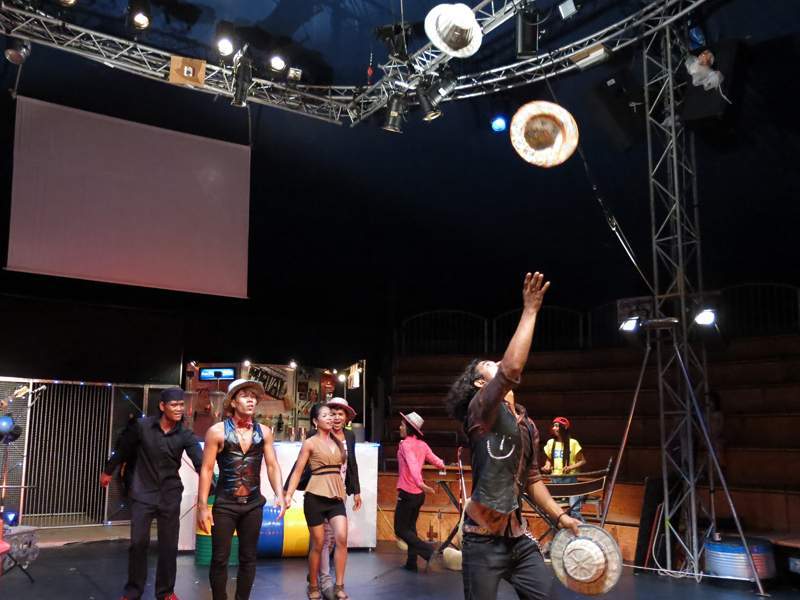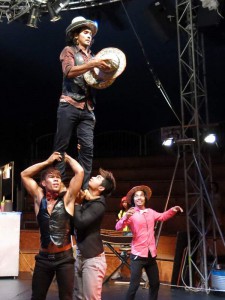 Nem Chathoeurn (Brendy to his friends) is one of those legends of Phare Ponleu Selpak. If you know the shows well, you'll have seen him in Metal Khmer as the bar owner. He has also appeared in many private shows and is renowned for this "hat juggling"
But what about the story behind the man? It's really one of the Phare Success Stories, and we'd like to share it with you.
Brendy was born near the Site 2 camp near Thapraya on the Thai border, in 1986. His family were extremely poor – chronically so. His mother baked Khmer cakes for children and sold them for small change. His father was a "motordop" – a motorbike driver making journeys around the village.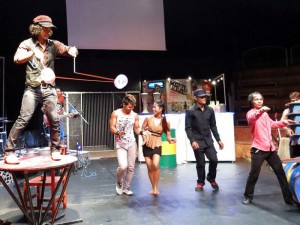 There were 8 girls and 4 boys in the family and having this many mouths to feed put an enormous strain on his parents. He lived in a very simple bamboo house. Many times he would not be able to eat and went very hungry. There was a card scheme in the community, whereby the poorest families would receive a monthly ration of rice. Brendy's family was registered and of course this helped, but still there was not enough to go around.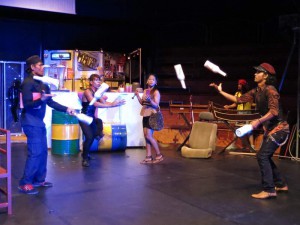 Eventually the Site 2 camp took control and the family moved there for a short time. Life didn't get any better though.
In 1992 they all moved to Battambang, looking for a better life, but nothing really changed and the family remained poor and hungry. Eventually they family could not support itself. The parents and his older brothers went to Phnom Penh to try to find some extra work, and Brendy was left in charge of the younger children in Battambang.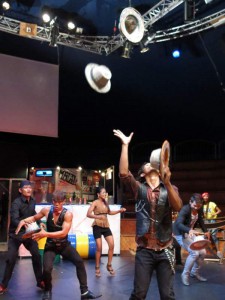 He saw teachers from Phare Ponley Selpak coming to his village and making plays and small shows about awareness campaigns. This moved him and he decided he wanted to learn and take part. He joined Phare at the age of 12, and initially went into the art school. Although interested, Brendy never showed any real talent at art, and he treated the sessions more as play time than a true learning experience. This lasted a year, before he managed to enrol in the circus school aged just 13. By this time, many of his brothers and sisters had also enrolled. It ended up that 9 of the siblings started training – 8 are still there today. The one drop-out luckily landed a place in a private school and she decided to follow a different career.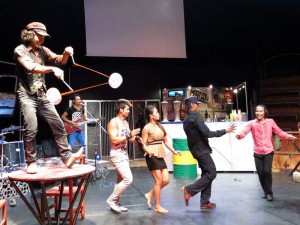 Initially, with basic skills, he was sent out with his troupe into other villages. He now was a showman spreading the word, like others before him. Campaigns such as prevention of Malaria, safe sex, HIV/Aids awareness featured high on the agenda, and still do today.
Brendy was captivated by human pyramids. This became his speciality. He also is a skilled juggler, having advanced skills in the diabolo (Chinese yoyo) and creating a whole new skill, unique to him at the time, juggling hats.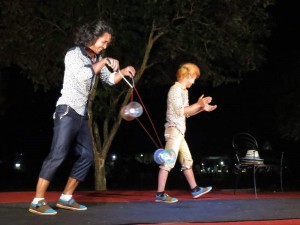 With the circus he has travelled to many places he could only dream of before. His tours have included France in 2005, Germany, Holland, Belgium and Japan. Now he is married with children of his own, and he remarked that the life of his own children is so very different from that of his own life. They have a decent house to live in and never go hungry.
His other brothers and sisters have been to similar places, and one sister even has been trained in Montreal in Canada. She's now 19 years old and has a bright future ahead of her too.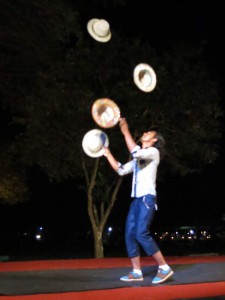 Asked of his thoughts for the future, Brendy replied that he didn't think about that. He was so busy with the circus, planning shows and travelling he didn't have time to look forward. But maybe he would like to bring his family back together and open a small business with them.
In conclusion, Brendy said that he was really grateful to Phare Ponleu Selpak for changing his life. Without their help he would still be extremely poor and have no future. With them, he had made a major change and he is now in control of his life. Everyone knows him and he is now a superstar in the local community. Yet at the same time he remains humble and grounded. Very aware of the old Brendy – the poor hungry child.
You can see him at Phare the Cambodian Circus from time to time. We understand that Metal Khmer will be back in Siem Reap early in 2014, and everyone is welcome to come along and see this great show. And of course, you can meet Brendy and one of his brothers, Sothea.
Two of Brendy's brothers – Sothea (left) and Mann (right, top)
[portfolio_slideshow centered=true]