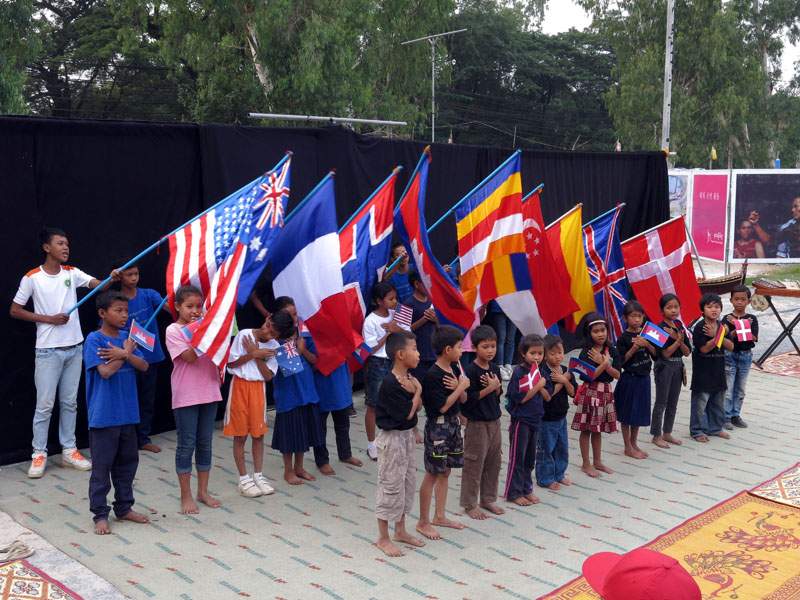 Community engagement is an important mission at Phare, the Cambodian Circus. We joined with Shinta Mani and Travel Indochina to give 200 children from three N.G.O.s a great party.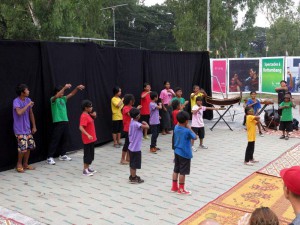 Youngsters from "Build Your Future Today", Grace House and Green gecko were invited to the Circus site behind the Angkor National Museum last Sunday for a special New Year's Gala show. All the youngsters were invited to put on their own brief show, which was greeted with huge applause. There was a song with plenty of international flags, from "Build Your Future Today". Green Gecko followed with a spirited version of Gangnam Style, complete with some acrobatics.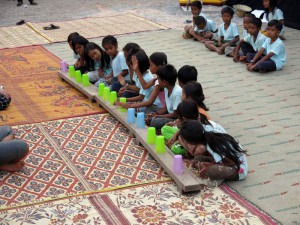 Finally Grace House performed two numbers, which included juggling and cup banging.
To complete the show, the cast from "The Adventure" – the current show at Phare The Cambodian Circus, put on a cabaret show. Their mock shyness and fumbling of tricks was soon replaced with their more characteristic confidence and perfectly performed stunts. The climax – a three man high pyramid where the top man is thrown to the top was executed to a huge round of applause and much laughter from the assembled audience.
The children were all treated to a "goodie bag" to settle put them firmly into the spirit of the occasion.
Guy Singer, Public Relations Consultant for the Circus said "Everyone should have their 15 seconds of fame, and for one afternoon all the children had the opportunity to be stars in their own right. Who knows, maybe one day, some of them might be performing under the big top as stars of the future. At least this should open their minds to possibilities of their inner potential."
You can read about Shinta Mani on www.shintamani.com and Travel Indochina on www.travelindochina.com