By: Arthur Nguyen dao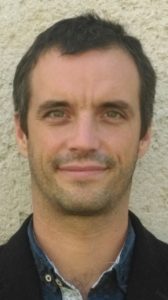 Meet Xavier Gobin, formerly Phare's Director of Operations in Siem Reap and currently Producer with Phare Productions based in France.
Xavier has had different lives. In his first life, he was born and raised in France. In his second life, he was a ballet dancer, starting an international career at the age of 19. He was in different dance companies, but most notably danced for the world famous top-class Béjart Ballet in Lausanne, Switzerland. At the age of 26, anticipating his body will not be able to handle a professional dancer career forever, Xavier decided a drastic career change.
Xavier simply stopped dancing and attended a master degree in humanitarian project management. This is how his third life started.
He came to Cambodia for an internship in an NGO. In April 2007, after six months in Cambodia, he got to see the Tini Tinou Festival, "my mind was just blown". So he started hanging around in Phare Ponleu Selpak, the circus school. He wanted to meet the students, he wanted more. Eventually, Xavier applied for the administrator position for the school. The position was meant to assist Khuon Det who was taking care of pretty much everything. From inventories of the material, training timetables, pedagogy programs, to evaluations and permanent shows, Xavier initiated and participated to the changes Phare Ponleu Selpak got to see. On top of being administrator, he took care about events organization, such as private events or international tours in Germany, Denmark or the Philippines.
How would he describe his relationship with the students? Something he will never forget, always intense, educational. But no display of affection. As the circus school manager, he was the symbol of the rule of study and discipline. Even though he had a lot of affection, he was the guardian of the school's structure. "It is a great emotion to see the evolution and the accomplishment of those young kids I saw growing".

Like any other NGO, the issue of funding is very worrying. As he explains, the idea of creating a stable source of income was long in the mind of the managers of Phare Ponleu Selpak. The enormous potential of Siem Reap made it the designated place. In 2012, Xavier was asked to manage the operations, and so started the adventure of Phare Performing Social Enterprise for him.
Why did he accept the proposition? "The personal challenge, the thrill of getting my own team and the excitement of building things from scratch". Speaking of scratch, he says "these were the most unforgettable five weeks of my life: five weeks to build up everything before the first show, five weeks with only two hours of sleep every night. I will remember it for a very long time."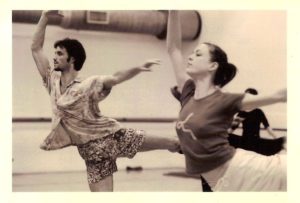 What is his vision of the future? In five years, he sees Phare becoming a world-class social business. The combination of both circus and theatre will certainly make it an original world leading entertainment enterprise.
As to his fourth life, he is quite not sure of what is going to happen. He can see himself in the management of artistic companies.
After seven years of intense work, practically living for Phare, he took his first holiday. So Xavier went back to France for six months to reconnect with his family. Coming back to Siem Reap, one of his projects was to find a successor. Someone he could transmit his experience and knowledge to. Ensuring the sustainability has become one of his priorities. After finding a successor, he has now moved back to France and work part-time helping place Phare graduates with circus organizations internationally.
What is his favorite show? The very first one he saw, Holiday. The story is about scavenger children who decide to escape from their daily life in the landfill by playing with it. The kids manage to make costumes out of trash, to invent those objects a second life. One performer in particular stroke him, A Ko. "He was deaf and mute, and his dance, theatre, mime and circus abilities were incredibly astonishing". For me, this was the most impressive and inventive show I have ever seen.