To begin, we have to say that it could not feel better to be back and performing for a couple days in Phnom Penh. It has been far too long. And, from the looks of the spectators, I think the city agrees… Our sold out event made us wish we could do a few more nights of performances. Check out this crowd!!!

Act 1 opened the event with performances by the National Circus School of Phnom Penh (NCSPP) – followed by none other than our very own Eclipse crew from Phare The Cambodian Circus. NCSPP was a perfect contrast to Phare's modern circus performance; their focus is generally on training the more classical presentations of circus arts that you will often see in modern performances. And, their artists covered a great variety of circus arts disciplines including duo/group acrobatics routines, hoop and aerial hoop, hand to hand acts, and even clowning: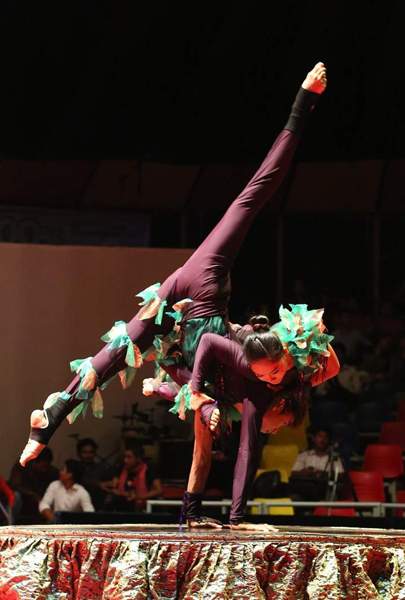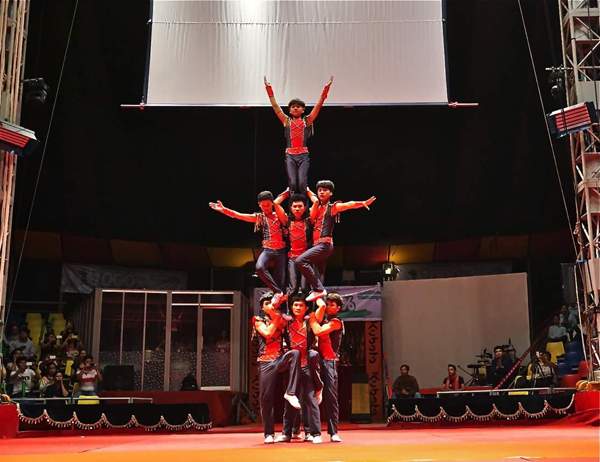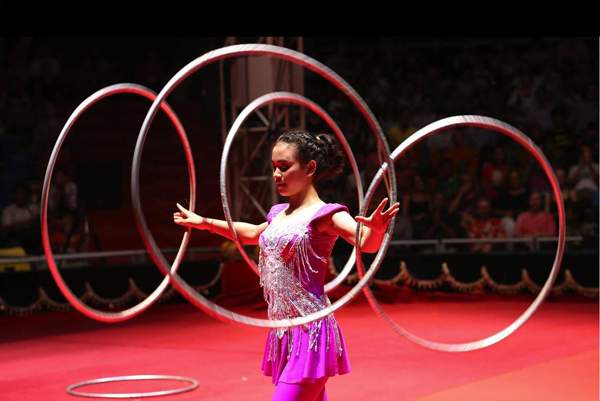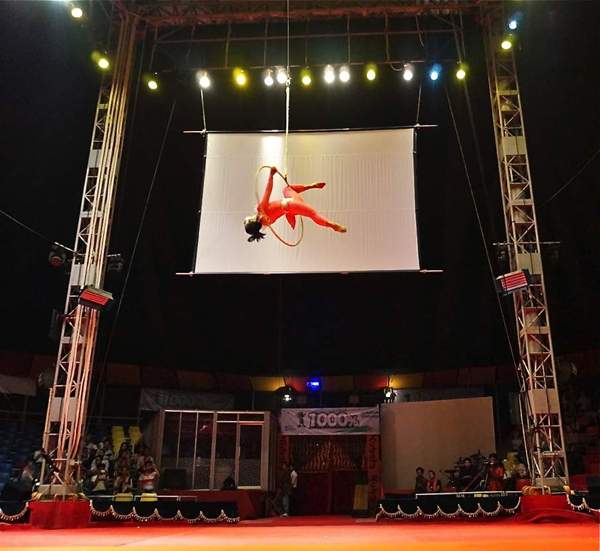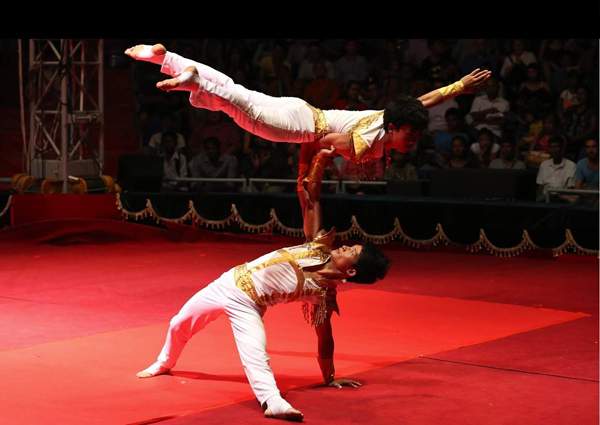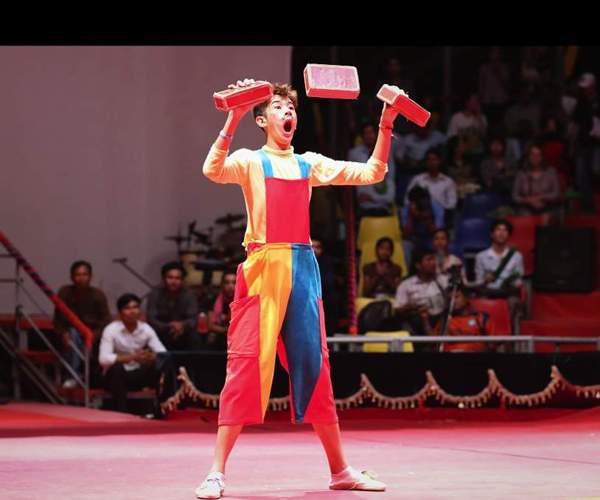 The NCSPP was a unanimous hit with the crowd and showed how hard their students have been working. Moreover, this was their first sold-out public performance under their big-top tent and the locals agreed they would love to see more regular performances from the circus school.
Fortunately, the Minister of Culture and Fine Arts was in attendance and had wonderful things to say about the event. Our fingers are crossed for more circus to come in Phnom Penh's future!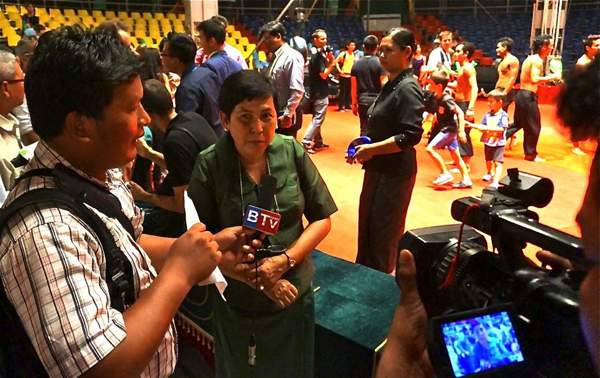 Act 2 of Tini Tinou brought a whole different vibe to the evening – but – you will have to wait to hear more about that… Stay tuned – its on the way!