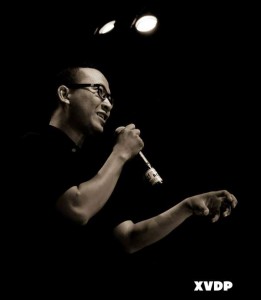 Today we have a VERY rare treat for you. He's nearly impossible to get a free moment with as he is a non-stop working machine. No exaggeration.
Meet the Director of Phare Performing Social Enterprise, Dara Huot. Dara attended the University of Cambodia in Phnom Penh where he earned his degree in Economics, but also studied additional courses in Law.
Though he grew up in Battambang, Dara was born in Siem Reap, still during war-time in the mid 80's.  He can remember some early brushes with the end of the war when he had to run for shelter during a gun battle in the street when he was 7.  He remembers there was no art left in Cambodia at that time, with one exception… street art performances.
These were very specific kinds of performances called Pahi.  They generally consisted of groups of men selling medicines they made from scratch to sell to people in villages. There was no medical care available at that time and these men would attract attention with the use of monkeys they had as pets and would do "magic tricks" with their assistance. These types of acts aren't looked upon favorably anymore, but the existence of these modest shows planted an early seed in Dara that art and creativity are a foundational element in cultural identity.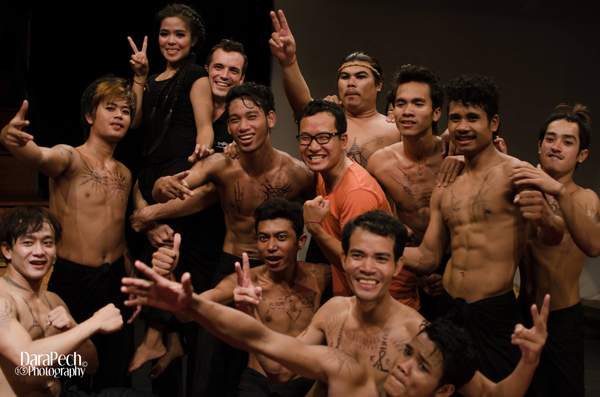 What's Dara's favorite part of Social Enterprise work? Talking to young audiences! Dara considers himself lucky because he had some strong role models as a young man who aided in his understanding of what success is and how he could excel in his career. Dara said not many Cambodians have had the luxury of competent mentors because of the loss of the highly educated leaders during the war. Because of his good fortune in having had positive early guidance, he has been driven to share his understanding of how young people can believe in themselves in order to seize opportunity when the right moment arises in their lives.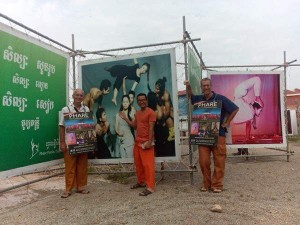 Hardest part of the job? "Nothing is hard – its all easy!…" No, but really, he said the beginning was the hardest with the financing and the launching of the enterprise; not knowing whether it would make it out of its infancy with such a limited budget. But now, it is fun! Easier than it was, though of course, never "easy". Now he can help the organization focus on more strategic goals, like development of our artists, and long-term needs like a permanent home for the circus. We need to buy some of our own property!
If he could have dinner with anyone? Melinda Gates. He listened to her speech at Stanford University regarding entrepreneurship and was inspired by the way the Gates Foundation looks at their programming in its attempts to create change in the world. The dinner would have 2 key elements… To learn from her expertise on change and social justice, and also to have a dialogue on the importance of arts as a way for a society to develop – as a way for each person to possess personal freedom and have a voice.  Dara strongly believes that being heard is a basic need of the people, and arts are a tool for them to achieve this. By the way this dinner would take place at his favorite restaurant, Cuisine Wat Damnak. Be sure to call ahead for a reservation!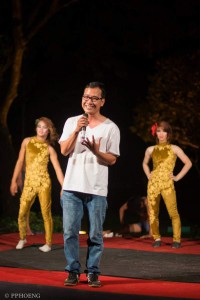 Phare in 5 years? An admired, respected internationally well-known social enterprise… helping many Khmer artists build their professional capacity in life through an arts career, as well as thoroughly sustaining our parent association (Phare Ponleu Selpak) through our financially sustainable business.
Favorite part of our circus? The stories. The messages woven into the tales that detail the difficult issues at play in present and historic Cambodian society.
Favorite TV Show/Movie? The Practice (US Drama Series)
Book? The Power of Now by Eckert Tolle… it was a gift from Sally, manager of Amansara Hotel here in Siem Reap (we provide performance entertainment for private events here occasionally).
Thank you Dara for all of your efforts. Thanks to you and your team, Cambodia isn't only becoming known worldwide for the ancient Angkor temples, but also for its revitalized arts culture that is growing more every year. Though it may be hard to catch Dara, you can always come see a show while you're in Siem Reap – every night at 8:00.  See you there!