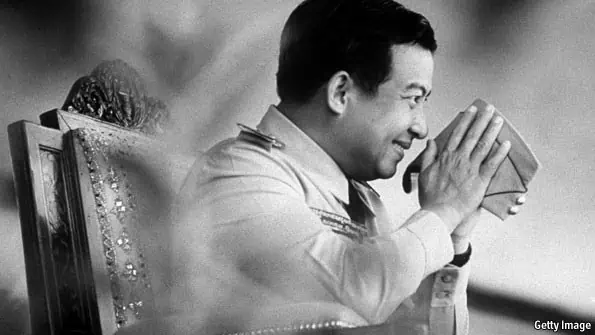 By Momoko Ikeuchi
Similar to an Englishman's love for the Queen, so is the love and devotion to the Royal Family in Cambodia. You might have seen those portraits hanging on walls of luxury hotels, small street restaurants or coffee shops in town. Indeed, these are the members of the Kingdom's beloved royal family and especially the former King, Norodom Sihanouk was highly respected and affectionately called "Samdech Euv" in Khmer, or "King Father" by the citizens. Most Cambodians still remember that the entire country was covered by sorrow when the big father passed away in 2012 at 89.
He was indeed the most influential king to the Khmer people in the past decades. Surprisingly, besides being an honored King, he was very outgoing and loved the arts! 
What kind of art he loved?
He showed enthusiasm particularly in two fields of art – Movie and Music. There are 50 films he produced in his lifetime. Not only did he produce the movies, but he also wrote the scripts, directed  and even acted in some of them, like seen in "La Foret Enchantee" (1966)
King Sihanouk showed his love for music by singing as seen in the movie, and composing songs. His parents were talented musicians and so he became one too – he developed himself as a saxophonist. When he wrote music, most of them were themed to sentimental, romantic ones expressing stories with his wife, the Queen Monique, or known Norodom Monineath Sihanouk. He also dedicated to produce songs to share his love with the country, such as "Flower of Battambang".
His genes – talent and love for art – were passed to his son, the current King, Sihamoni. As sent by the father to Czechoslovakia, he spent his youth far west from asia, where he mastered classical dance and music.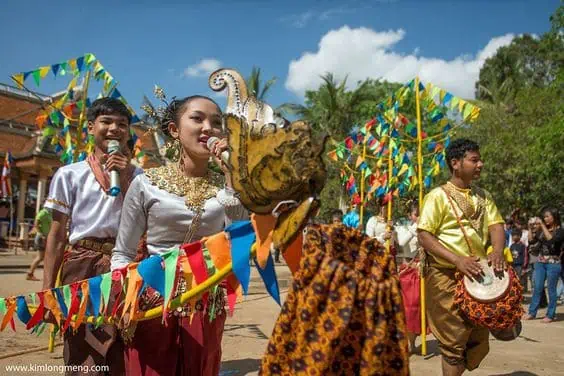 Khmer Art is in their blood
Like the royal family, Khmer people love and enjoy the art and culture in their daily life. Music and dancing cannot be missed at their festive events like during Khmer New Year, as well as at important ceremonies like wedding. In dry season, you might encounter some wedding ceremonies on the streets in town or villages, blocking a road to use it as a party space where old and young play music and dance happily until late at night.
Here at Phare,The Cambodian Circus, the artists express their love for art and culture through their shows, and that's exactly a chance for you to experience and enjoy the art in a Cambodian way!