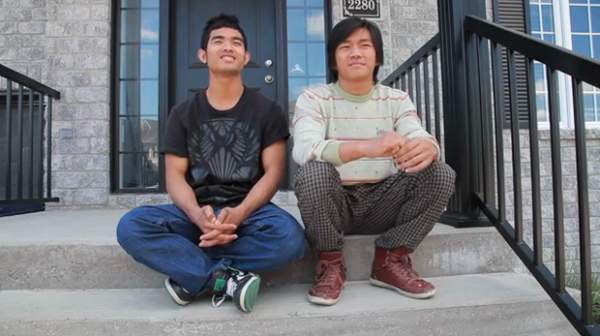 Film Alert:
Cirque Du Cambodia – From the Rice Fields to the Big Time…
On Its Way!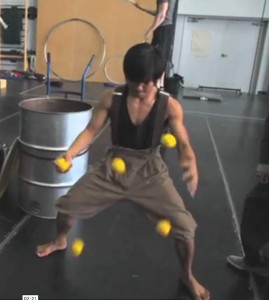 We like it when people recognize our story. There are many organizations world-wide that promote the transformative power of the arts on a community. Education and performance alike have helped many people to develop their creative sides and move beyond the personal and socio-political struggles that have affected them.
And though bragging is not our intent, Phare Ponleu Selpak (PPS), our founding NGO, has done something perhaps no other organization has ever done… Created a world-class performance with students studying circus arts at our school. Our story IS the stuff of movies. Artists in Phare, the Cambodian Circus, have worked tirelessly to perfect their skills and delivered themselves from a life of poverty. Their stories, like their nightly performances, are nothing short of amazing.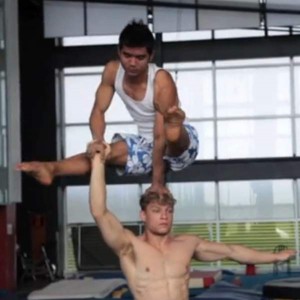 And, we want to thank and draw attention to a western filmmaker who now resides in Bangkok for creating a film to draw even more attention to the ongoing tale of Phare artists. Meet Joel Gershon.
Joel has decided to spread the word about Phare and 2 of our alumni through an independent documentary film he is making called Cirque Du Cambodia – From the Rice Fields to the Big Time. In his words:
"This film is about Phare's special circus school program in Cambodia and two its extraordinary students who have a chance to hit the big time.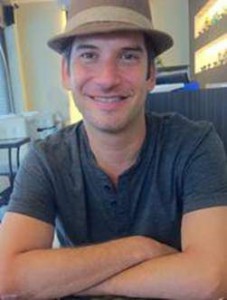 Students Sopha Nem and Dina Sok are two phenomenal teenage circus students from Phare. With great administrative assistance from Phare, they were accepted into the prestigious National Circus School of Montreal in 2011, where they are training now. Sopha and Dina have adjusted to a completely different foreign environment, they've learned French, and they are excelling in the school's advanced circus program. Their lives and progress will be featured extensively in the film, and the viewers of the film will get to know their families back in Battambang.
The feature-length documentary will showcase the lush colors of the raw Cambodian countryside and the tremendous spirit and energy found at Phare. It is a story of how the human spirit can triumph over poverty, conflict and adversity.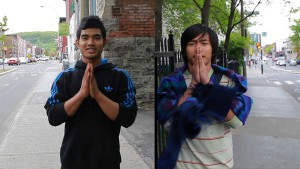 The film will explore a brief history of the school including some background on Cambodia and its cultural and artistic traditions. It will convey how Phare is helping local at-risk youth to move beyond Cambodia's tragic past and show the hopeful possibilities for the future with Sopha and Dina as examples."
Talking with Joel this week, we found that he has just returned from his 3rd visit to Montreal where he captured a great deal more footage of Sopha and Dina at their school, as well as at an event for Montreal Cambodian expats where they performed. And, as the climate in Montreal has been quite an adjustment, he captured some choice footage of both students braving the cold! Joel also gave them a GoPro camera so they could capture their own footage to be included in the film later on.
Joel also paid a visit to Battambang where he gave 10 percent of the money earned in his crowdfunding campaign to fund Sopha and Dina's continued education. He also showed the latest footage of Dina and Sopha to their respective families, which they loved to see, and got new interviews with them as well.
In addition to "telling the story of Phare Ponleu Selpak and their important work," Joel says, "the game plan for the film is to eventually find out what will eventually happen to Sopha and Dina once they graduate from the National Circus School of Montreal, which will be in two years, and how it will impact PPS and the student's families."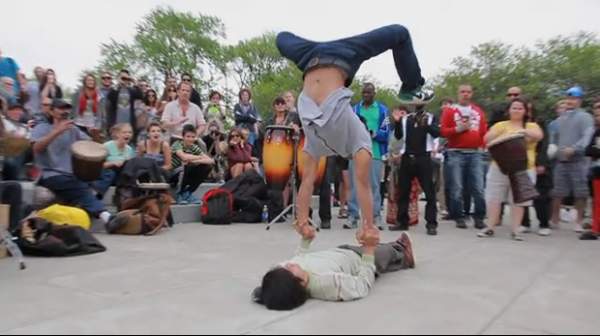 It will be some time yet before Joel has all the footage he needs to fully assemble the film, but when it's completed, rest assured, you'll be hearing about it! Many thanks to Joel for all his hard work.
Until then, be sure to come by our big top either in Battambang or in Siem Reap for the best nightlife entertainment either town has to offer. Phare, the Cambodian Circus.
[vimeo 77323718 w=500 h=281]
Cirque du Cambodia shorter trailer from Joel Gershon on Vimeo.
http://www.cirqueducambodia.com/about-this-film.html
http://www.indiegogo.com/projects/cirque-du-cambodia-from-the-rice-fields-to-the-big-time
http://www.joelgershon.com/mywork/
http://www.youtube.com/watch?v=bc41Umx5LqI