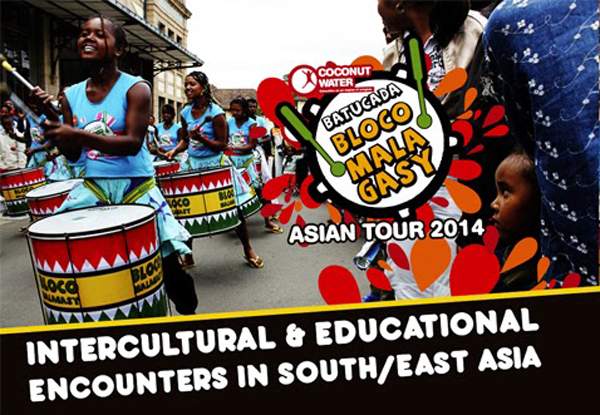 The amazing girl drumming band, Bloco Malagasy, is coming to Phare to make a special performance.
On Monday, 17th February, they will be performing a routine at 7.10 pm – before our usual show at 7.30.
It's fast, exciting and pacey. The rhythms take you and whirl you into the world of Madagascan drumming. This is one show NOT TO BE MISSED!
Doors will open early and you are advised to come by 7.00 pm to make sure you can get a good seat. Pre-reserved seats (Seat A) are available to ensure great views.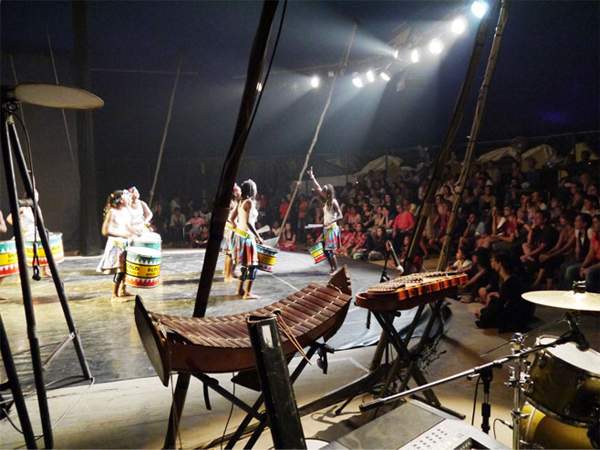 Bloco Malagasy: The project
The Bloco Malagasy is a group of Batucada (Brazilian percussion), consisting of girls from underprivileged neighborhoods of Toliara (Madagascar). The Bloco Malagasy performs shows to defend universal rights by encouraging cultural exchange through solidarity. The Bloco Malagasy was formed by European and Malagasy teachers, fusing rhythms from Brazil and Madagascar and creating a unique experience of international quality. During performances, audiences are driven by the rhythms, dance and smiles symbolizing the Malagasy people.
The Batucada
The Bloco Malagasy is formed by 25 girls merging rhythms of Brazil and Madagascar in creating a unique experience of international quality. The Bloco Malagasy is a percussion group with experience at international level, it has already traveled a few major festivals in France, Switzerland, Andorra, Spain, Madagascar and Cambodia. This is a group of girls from disadvantaged neighborhoods Toliara. They are among the students of CAM (Centre Art and Music) of NGO Coconut Watrer in Toliara (Madagascar). For several years, the NGO Coconut Water has developed two structures to better coordinate all of its extra-curricular activities for students in schools of Toliara (Madagascar) as part of our basic education program. In 2012, the Art and Music Center of Toliara (CAM) begins gathering activities such as Ballroom, the Modern Jazz, Batucada Bloco Malagasy, Malagasy Gospel Choir, the Roda Malagasy Capoiera or learning the guitar and piano. The CAM has considerably expanded its activities to young people from Toliara. This program of Basic Education has the overall objective of enabling all children to receive a quality education by providing a particular response to three specific problems of southern Madagascar:
Low enrollment of children from poor families
(60% of school children in urban areas and only 23% in rural areas) (source EDSMD IV 2008-2009)
A very high dropout rates in primary and secondary cycles
(55% dropout in primary at national level – one child attending college reached 3) (Source EPM 2010 – Unicef)
The large number of children at harmful work (27% of children in Madagascar)
[portfolio_slideshow centered=true]