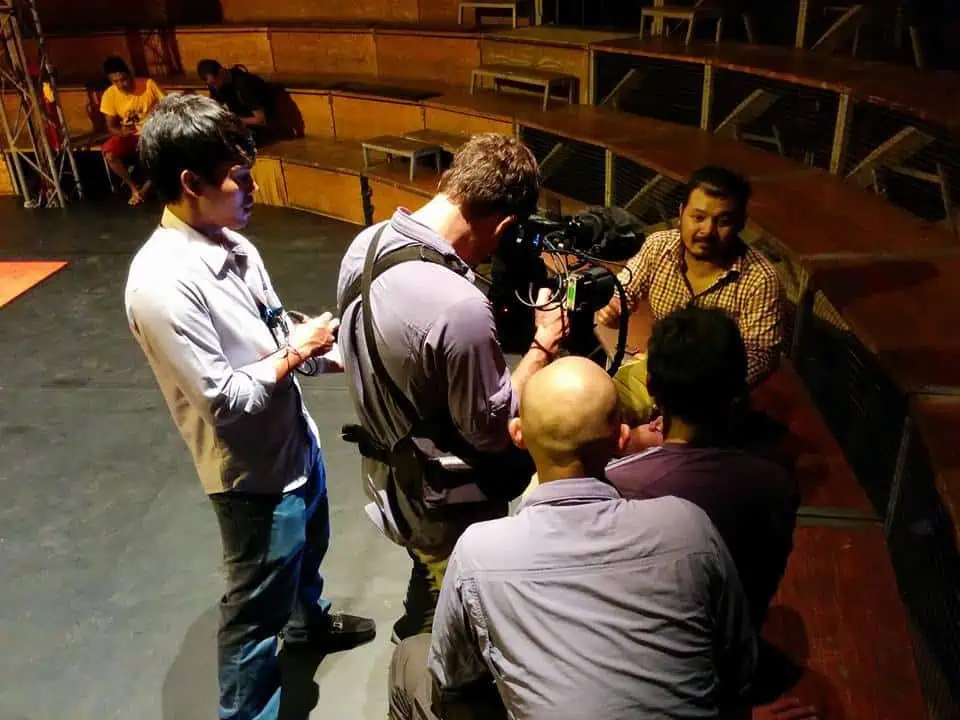 "Can a Cambodian circus pull children out of poverty by training them to become top-class performers?
One in five Cambodians live below the poverty line, even more in rural villages. Phare Circus is on a mission to train destitute children to become top-class circus performers of risky stunts, but can they succeed?" This is the story of the Circus of Hope. 
Cambodia's Circus of Hope
101 East, the award winning weekly television program broadcast by Al Jazeera English and Al Jazeera America, visited Phare, the Cambodian Circus in Siem Reap and Phare Ponleu Selpak Association in Battambang. They came to explore how at-risk Cambodian youth are transforming their lives and fulfilling their dreams through art.
The program shared the story of Sreyleak Nov, primary circus performer in the show "Eclipse",  and her family as an example of the work being done. Sreyleak graduated from Phare Ponleu Selpak and is a regular performer in the Siem Reap big top. Her younger sister is a student at the school and her mom also works there.
The program Cambodia: Circus of Hope was first broadcast on Al Jazeera 101 East in October 2015. It's available on their web site as well as YouTube. It's a 25 minute heart-warming story about dreams, possibilities and transforming lives.
About 101 East:
101 East is Al Jazeera's award-winning Asia-Pacific current affairs and documentary program, presenting bold, untold stories from the world's most diverse region every week. At Al Jazeera English, we focus on people and events that affect people's lives. We bring topics to light that often go under-reported, listening to all sides of the story and giving a 'voice to the voiceless.' Reaching more than 270 million households in over 140 countries across the globe, our viewers trust Al Jazeera English to keep them informed, inspired, and entertained. Our impartial, fact-based reporting wins worldwide praise and respect. It is our unique brand of journalism that the world has come to rely on. We are reshaping global media and constantly working to strengthen our reputation as one of the world's most respected news and current affairs channels.