Photo credit Cambodia Daily
Temple town is a place of high energy and excitement where the community often comes together to share in creative exchange. This weekend will be a perfect example of this as the city is set to erupt in an explosion of light and sound. Experience Siem Reap at it's most dynamic and be awed and amazed by the undeniable creative energy that surrounds it.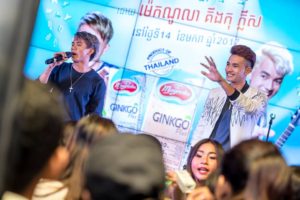 ChubMet Music and Art's Festival makes a comeback this Friday in a jam-packed free evening of street art, dance performances and live music.
Phare will be out in force providing intermittent live art performances and circus acts in the streets of Kandal Village.
Exciting new bands such as Kmeng Khmer, Krom Monster and Channthy Cha Cha will be rocking out and demonstrating the best of Cambodian music.
At little Red Fox Espresso, get cosied up in their den turned film capsule showing artistic movies.
As part of the festival, CONSTABLE Gallery at Large will open a new show titled "The Art of Music and Dance". Featuring work from a number of artists including Lim Muy Theam, Sharon May and Sasha Constable, the show will highlight a beautifully curated mix of uplifting photography, paintings and sculpture.
Visitors are in for a treat as Cambodia's hottest new act 'Kmeng Khmer' will be signing songs from their album.
With so much more going on be sure to check out the event to keep on top of all the excitement.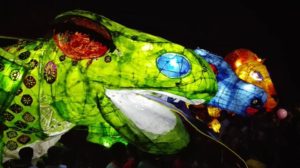 Back for its 11th annual celebration, the highly anticipated Giant Puppet Parade will light up the streets of Siem Reap on Saturday, February 18th. Phare have always participated in the parade by providing artistic guidance to the children while making the ginormous puppets and by joining the fun of the procession.
The parade is put on by the Giant Puppet Project, the biggest community arts project for children in Cambodia. The downtown area fills up with residents, expats, and tourists that have come to watch the extravagant puppets dance and weave through town.
The After Party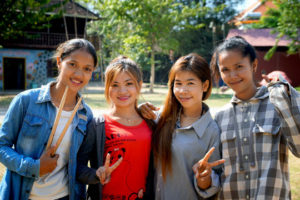 The fun doesn't stop there! The after-party at Raffles Royal Residence Gardens Siem Reap will feature a mix of some of Cambodia's biggest stars including, Kong Nay, ក្មេងខ្មែរ – KmengKhmer and Nikki Nikki.
Something we are super excited for is Phare Girl Band's first ever performance outside the Phare Ponleu Selpak campus.
The girls first met as students in the vocational program at our Performing Arts School. They are all students in the music program, and began practicing rock songs together as part of their modern music classes. Phare brought these girls together, yet each of the girls found Phare in a very different way. Find out more about the fearless five here.
First They Killed My Father Premier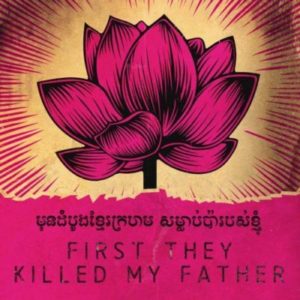 The electric anticipation of having a Hollywood superstar in town and Luong Ung, a revered daughter of Cambodia has been building for weeks.
The Cambodian premiere of Netflix movie First They Killed My Father will take place on 18th February in Siem Reap and will be followed by other screenings around the country.
The movie is a reproduction of Loung Ung's powerful autobiography that tells the tale of her life as a child during the atrocious era of the Khmer Rouge. This movie will become an incredibly important resource for Cambodia and for future generations as it will be an aid for educating young people about the recent history of their country.
Luong Ung who also produced the movie and Director Angelina Jolie have returned to Siem Reap to fulfil their promise to premiere the film first for Cambodian people and to share the moment with them. Made by Cambodian's for Cambodian's the film is shot entirely in Khmer with an all-Cambodian cast many of whom are students or graduates from Phare Ponleu Selpak.
This weekend is a great opportunity to come together, meet new people and experience the awesome creativity, energy and talent of the Cambodian people. We hope to see you there, don't forget to share your experience and tag phare in your photo's.
@PhareCambodianCircus