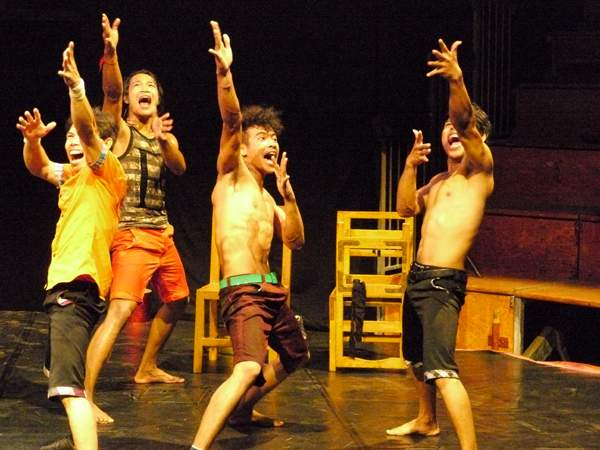 I just spent the last hour grinning.
I've been lucky to see many great performances in my life. Broadway and London's West End; major musical acts like Bruce Springsteen, Lady Gaga, the Rolling Stones; Cirque du Soleil …
But I don't think I've ever seen a performance as high energy, as thrilling, and as genuine as what I experienced tonight.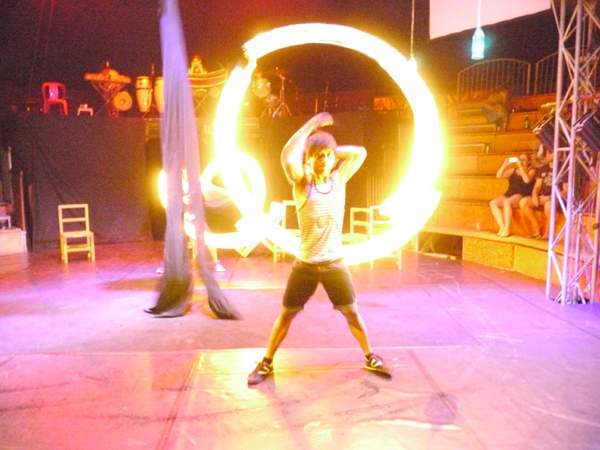 It wasn't because of the artists' skill, although they were extremely talented, and very well trained.
It wasn't because of what the performers did, although they flipped themselves into the air, somersaulted over a jump rope of fire, juggled, danced, and balanced on an impossible stack of cylinders.
It wasn't because of the show's storyline, although it was compelling and well told, with subtitles in 4 languages translating the spoken Khmer.
It wasn't because of the music, although it kept my toes tapping and is still in my head.
It wasn't even because of the background of these young performers – many of whom have overcome lives so underprivileged it is beyond most of our western imaginations.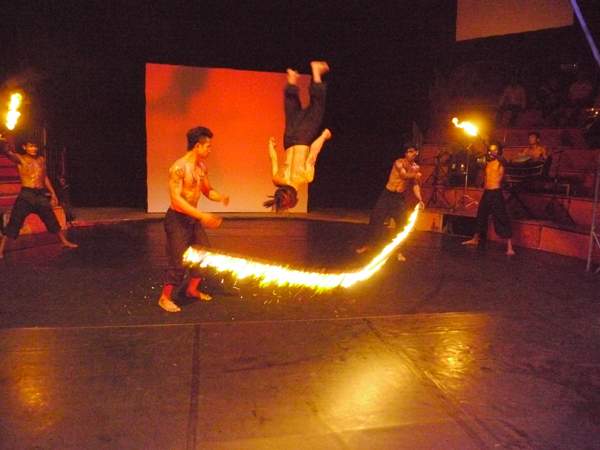 Why could I not wipe the smile off my face?
Because these artists committed. Not just on the high calibre stunts, but on every single dance step and movement. There was nothing lacklustre or halfway done.  I don't think I've ever seen another performance like that.
And, best of all, I've never seen bigger grins on artists' faces. They were thrilled to be performing and we were thrilled to be watching them — grins all around.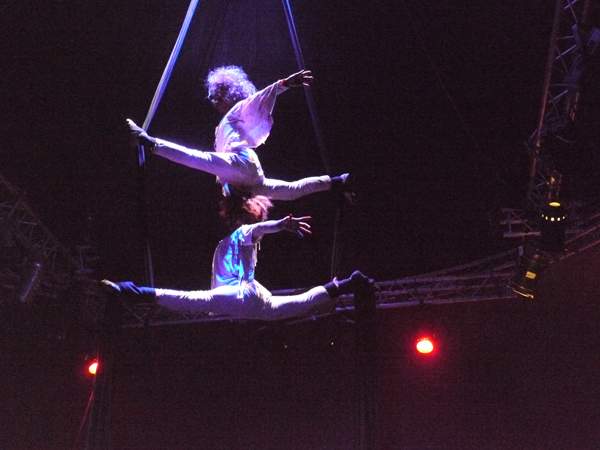 If you're in Cambodia you can't miss a performance of Phare. If you're lucky enough to be in town when the show changes (as it does every 10 days or so), you need to see more than one performance.
And if Phare ever comes to your town, make sure you get a front row seat.  You don't want to miss these smiles.
Johanna Read is a Canadian travel writer and photographer who swapped her life as a Government of Canada executive for a nomadic lifestyle, and now travels the world sharing the good things she finds. You can find her writing at
http://TravelEater.wordpress.com, and follow her on Twitter at @TravelEater and on Facebook at https://www.facebook.com/TravelEaterJohanna.