Five years of Phare Circus, five years of fun!
Phare Circus celebrates an important milestone in its mission to provide well-paying jobs to aspiring Cambodian performers and fund Phare Ponleu Selpak non-profit school.
On 8 February of 2018, Phare, The Cambodian Circus celebrated the fifth anniversary of its Siem Reap opening. Five years of Phare Circus. WOW, how times have flown.
Do you remember which show was performed on opening night, February 8, 2013? "Putho!" Anthony Jaensch from Beyond Unique Escapes and Sojourn Boutique Villas often tells us it was his favorite and that it should be brought back. What do you think about bringing back "Putho!"?
Who remembers the early days, before there was a big top and the artists performed on an outdoor stage? Phare artists performed on the outdoor stage for nearly four months before getting the big top. Of course, it's much more practical to perform indoors, out of the rain. And what better venue for a circus than an iconic circus-red big top?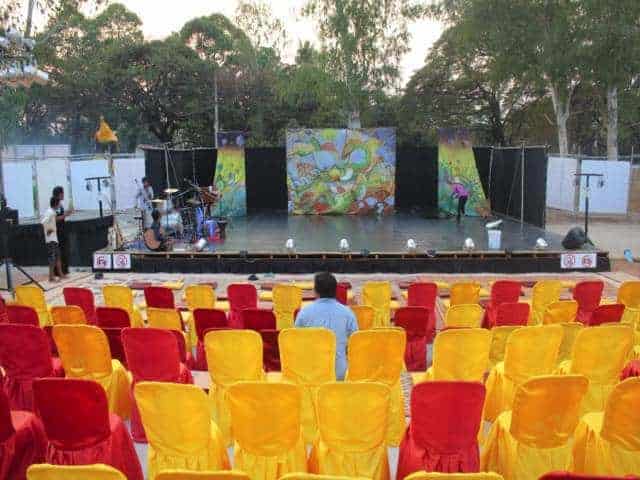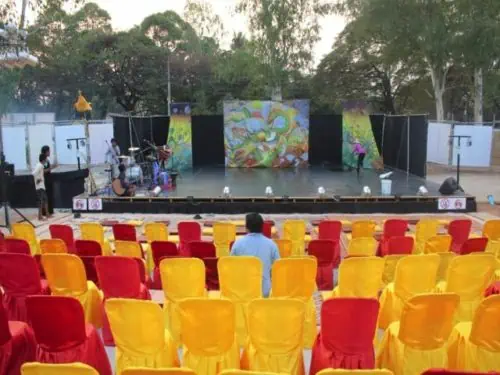 How about that nutty sales manager back in the early days, wandering around Pub Street and Old Market, wearing a sandwich board and handing out Phare flyers. Gee, you'd think people in Siem Reap had never seen a foreigner walking around in a sandwich board.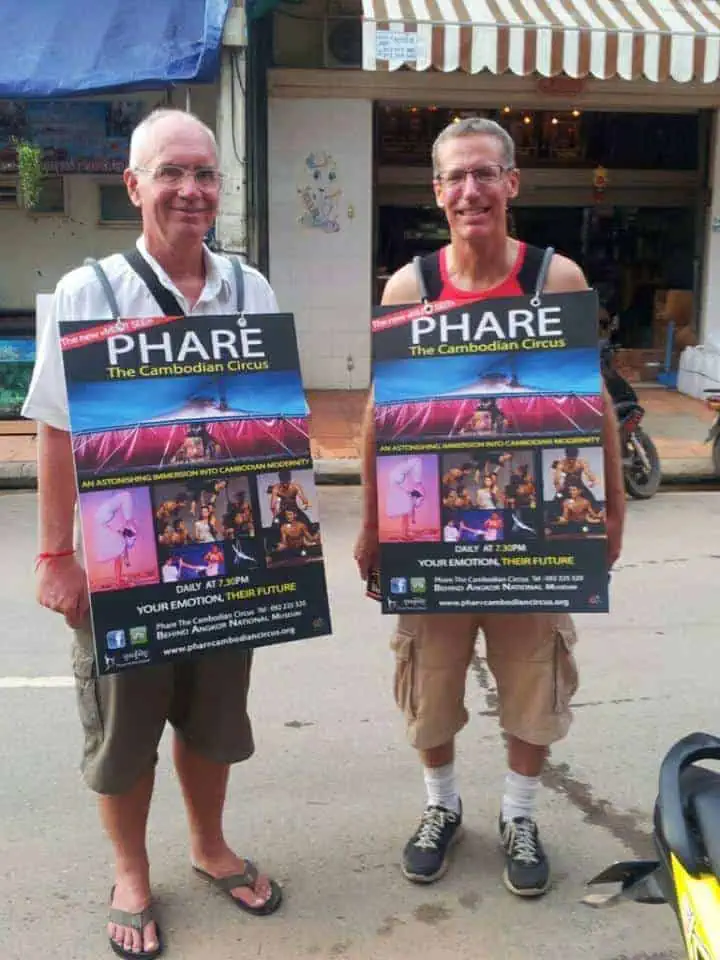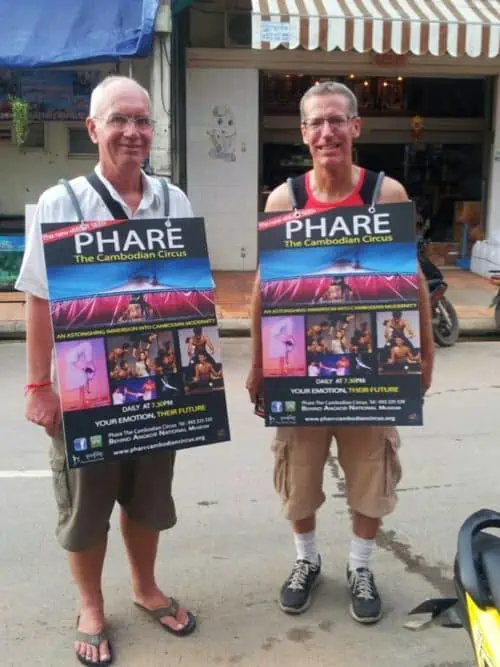 As the tourism boom caused rents to skyrocket, Phare made a huge investment in the future in January 2016 by moving from rented space to land it purchased on Ring Road at Sok San Road. Bringing back a bit of nostalgia for the early days, Phare again performed on an outdoor stage while the big top was being disassembled, moved to the new site and reassembled. Remember how long it took? Just 2 weeks! Phare technicians are miracle workers!
So many memories have been created over the past 5 years. So many milestones achieved. So many lives of young Cambodian artists have been transformed. So many guests from around the world have been touched by the energy, character, talent and personal stories of Phare artists.
In honor of the five years of Phare, Phare staff, friends and family will share their Phare memories and milestones of the past 5 years. You're all invited to share your Phare memories also. Just use the hashtag #5yearsofphare on your Facebook, Instagram, Twitter or Google+ post. We'll look for them and re-share our favorites.