By: Arthur Nguyen dao
The new generation of circus artists in Battambang? It is him. Meet Aork Siew Long, 21 and eager to express himself both with arts and words.
Siew Long started late for a circus artist. He has been learning for only five years now and he can already do many things but acrobatics is his specialty. Having already performed in a private event, he knows he wants to become a professional artist.
"I enjoyed it a lot, having a much bigger audience, the thrill of a new stage and a different atmosphere. You know, I am used to the stage of Battambang, to me it's like performing in front of my family."
As many other students, Siew Long comes from a very poor family. He was actually in Phare public school but stopped going to school for two years.
A special event pushed him to come back. "One day I came to Phare Ponleu Selpak Circus School to see my friend Tida training and I enjoyed it a lot. I decided to come back regularly and I eventually got enrolled in the circus vocational training program."
His ambitions however, are not limited to circus.
« At first, I wanted to learn music, but I wasn't really good & then I tried circus and had a special feeling for it. Now I enjoy performing with musicians but I still want to learn music one day. Everything is interesting in music but I think I would love to learn the drums. Maybe I can try a musician career after my circus career! »
He tells that he wants to go back to music as soon as he has free time and that even if it is hard, he will still try. As I have been told by his teacher, Siew Long is the kind of person who will keep trying and not stop until he is able to do what he wants to. This tenacity and perseverance were revealed by his circus training.
Phare Ponleu Selpak students are currently reviving an early production of Phare: Tchamlaek [weird, in Khmer]. "I really like this show even though I still have not reached my objectives yet in terms of performance and interpretation", he says. In this show, Siew Long is a very powerful wizard who helps a family when they have problems. One day, the father of the family is possessed with ghosts and the wizard takes them on a trip to the moon to help them.
"When will come to Siem Reap I expect a lot of good results and to meet new people. I am very confident in my group because we train hard every day so I am sure we will make the audience happy", he explains.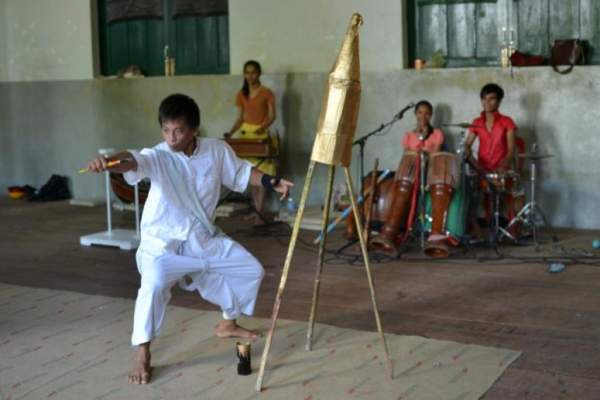 But first, he wants to become a professional circus artist. "It is not just about training or ambition, it is something I am really striving for with my friends. For example, when people tell me that I was very good during a show I always reply that I can do nothing alone, the best is my group because we train together a lot." Being a professional artist is also about sharing your artistic culture, he adds. "So I want to go abroad, learn a lot and then come back to my country and share what I learnt with the younger generations in becoming a teacher at Phare Ponleu Selpak."
Siew Long dreams about studying abroad. "I think it would give me an amazing self-development opportunity and to learn specific skills at a very intense level."
"We talk together a lot with the students of the older generations and they explained me how other countries are different from Cambodia. They told us about the circus school where they studied, that they have much better facilities. So of course I want to travel abroad to perform and continue learning circus." For now, he is too young because he is not far enough in the curriculum to be able to apply. His dream is to study in France. He knows that the language is difficult but as he sees a lot on the internet and on TV, it motivates him even more. He explains that he does not go to school anymore. That he only learns circus and take extra classes of English and French to be able to travel one day.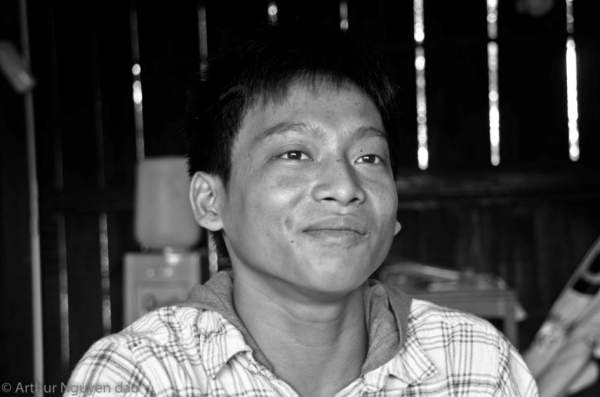 "I know French is difficult to learn but I love the language and so it feels easy to learn for me." On the contrary, he says that he likes English less and thus it feels more difficult.
Your best memory? He has a very big smile.
"It was in 2010, and it was the first time I took circus exams. There were many subjects and it was difficult but I managed to rank the third place and it gave me a lot of confidence for the rest of my studies."

Click the picture