Eclipse in France
Since 2002, Phare artists have gone on yearly tours in France. Organized by a partner organization called Collectif clowns d'ailleurs et d'ici, these tours allow Phare students and graduates to experience tour life, learn about life in Europe and gain valuable exposure to performing arts and artists outside of Cambodia.
---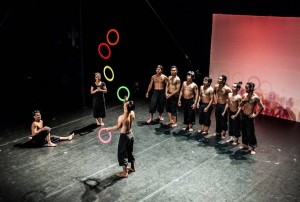 For the past month artists from "Eclipse" have been touring in Lille, Argenteuil, Annonay and more. It is their second trip to France in two years.
The performances have been going well. French audiences are responding with enthusiasm to the unique Cambodian storyline and themes of superstition, social rejection and redemption.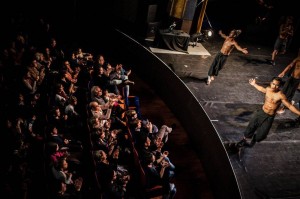 There's still a month left until the artists return home, so check out the touring schedule and find out if they'll be in your city.
Photos by David Bonnet.
---
Read about other Phare tours in France and the USA.
Read more about "Eclipse".