Experience the Vibrant Cambodian Water Festival: Bon Om Touk (ព្រះរាជពិធីបុណ្យអ៊ុំទូក)
If you're planning a trip to Cambodia in November, you're in for a treat because that's when the Cambodian Water Festival, also known as "Bon Om Touk" in Khmer, comes alive! This three-day extravaganza is celebrated across the entire country, but the grandest festivities unfold along the picturesque Tonle Sap River, right in front of the Royal Palace in Phnom Penh.
---
Siem Reap – Water Festival 2023
This section will be updated as we receive news of events planned in Siem Reap for Water Festival 2023.
Bon Om Touk Music Festival – 25 November, 5pm – 8pm
The Water Festival boat races will be held on the Siem Reap River on 25 and 26 November, 2023

Other events including Bokator competitions, boat rides, water markets, product fairs and traditional arts performances 25 – 28 November 2023
---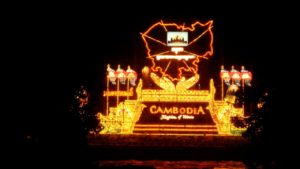 A Rich History:
Believe it or not, this tradition dates back to the 12th century, during the reign of Angkorian King Jayavarman VII. Back then, the King's Navy played a vital role in kicking off the fishing season, ensuring bountiful rice and fish harvests in the coming year. The festival was a way of pleasing the gods and securing a prosperous future.
There's even a historical twist to it! Carvings at Bayon Temple in Banteay Chmear depict naval battles similar to the boat races that grace today's celebrations.
What to Expect Today:
In modern times, the Water Festival has become a cherished national event. People from all corners of Cambodia flock to the capital, Phnom Penh, to partake in the festivities, which typically last for two days.
Phnom Penh turns into a hub of excitement with thrilling boat races, enchanting illuminated floats, and a moon salutation that's truly captivating. Don't miss out on tasting the special rice dishes prepared with banana or coconut juice – a true Khmer delight.
For many, the highlight of the festival is the boat races. Khmer families gather along the riverbanks, spreading out picnic mats, indulging in delicious food and drinks, and cheering passionately for their favorite teams. The boat race participants arrive a few days early to perfect their skills on the Tonle Sap River. These boats are often sponsored by generous individuals and government officials.
As the sun sets, witness the magic as people set afloat small, handcrafted boats adorned with numerous floating candles. Various government ministries also join in with their own impressive illuminated boats. The night sky then comes alive with a breathtaking 20-minute fireworks display that'll leave you awestruck.
What to Do During the Water Festival: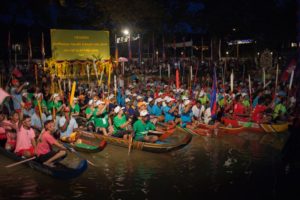 Since the Water Festival is a national three-day holiday, many Cambodians seize the opportunity to bond with their families. They often head out to witness the boat races or embark on journeys to different provinces to experience the festival in diverse communities.
On the second night of the festival, the full moon takes center stage. It's a time for prayer and celebration as locals offer fruits, coconuts, and special rice in front of their homes, believing that the moon's blessings will bring them good luck. It's a tradition that's deeply rooted in Cambodian culture, and it's truly enchanting.
My Personal Favorite Memories:
Growing up in Kampong Cham province, I have fond memories of the Water Festival. My brother and I would head to the pagoda, where we'd watch people dance and release lanterns into the night sky. In my hometown, people craft illuminated boats adorned with flowers and lotus leaves, lighting up the river with candles. There was no electricity along the roads, only the gentle glow of the moon. Sometimes, I find myself reminiscing about those magical childhood moments.
Now, living in Siem Reap, I've had the privilege of experiencing the Water Festival here as well. In 2015, Siem Reap was abuzz with festivities, offering a fantastic alternative to Phnom Penh. Visitors could explore the awe-inspiring temples of Angkor while enjoying exhibitions of products and services along the riverbanks, followed by entertaining nighttime events. I'm excited about the upcoming Water Festival and hope it continues to draw both Cambodian locals and tourists to this enchanting celebration. Don't miss it if you're in Cambodia – it's a journey into the heart of our culture and traditions!
---
Follow us on Facebook and see how we're celebrating Bon Om Touk at Phare, The Cambodian Circus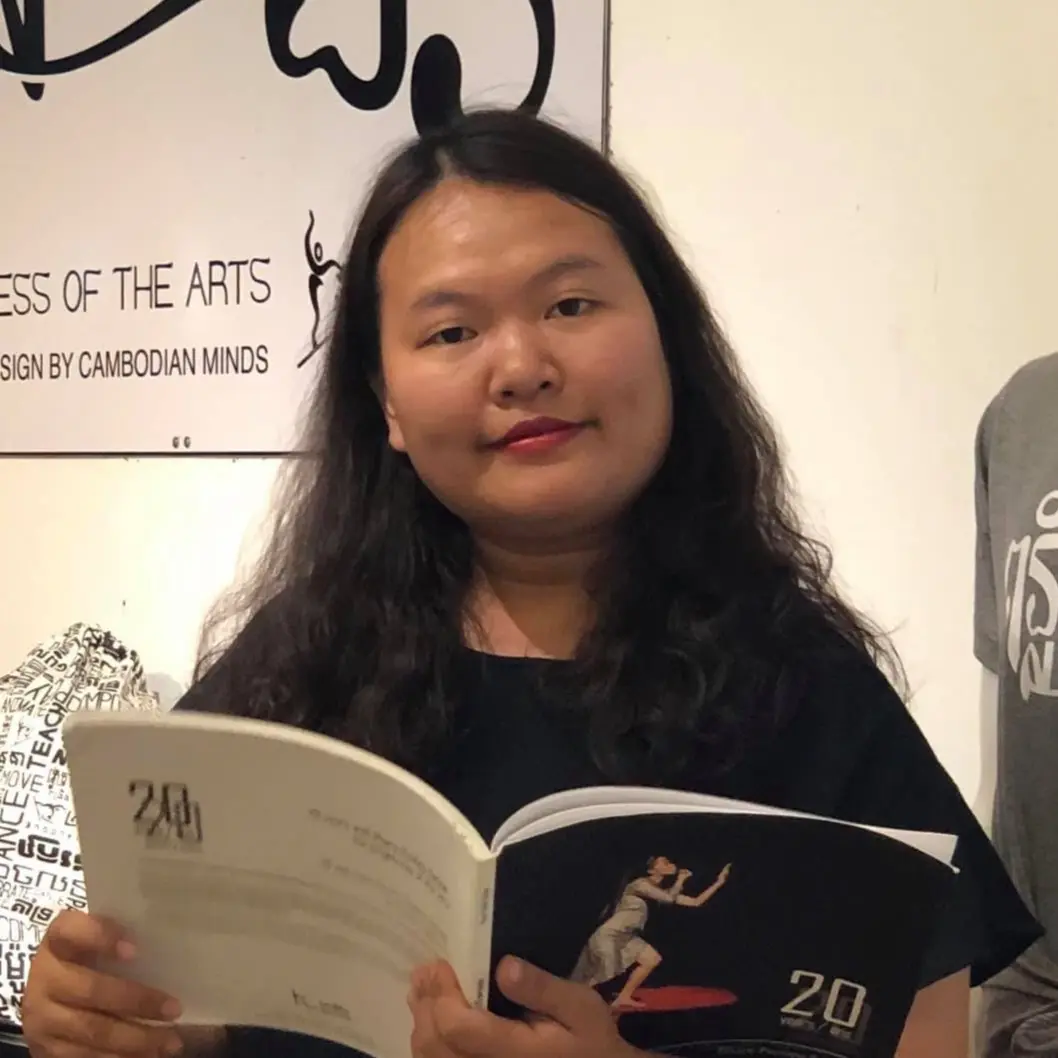 Blog Post Author - Mengteang Thong
Mengteang Thong is the former Marketing Manager for Phare, The Cambodian Circus. She played a pivotal role in creating engaging marketing materials, managing media campaigns, and crafting insightful blog posts in both Khmer and English. Mengteang went on to open her own business, Angkor Pet Supplies with 2 locations, and helps manage her husband's dental clinic: Stunning Dental Clinic. She is a proud mother of two beautiful children.