Meet the International Artists at Tini Tinou: Ruani Mohn of Les Papillons
Six troupes from five countries will perform at this year's Tini Tinou International Circus Festival in Phnom Penh, Siem Reap and Battambang. Over the next couple of weeks, we'll introduce you to some of these international artists and talk to them about their backgrounds, their craft and their experiences in Cambodia.
Today, we meet Ruani Mohn of Les Papillons, a dance troupe from Switzerland who will perform May 7th and 8th in Phnom Penh, May 11th, 12th and 13th in Siem Reap and May 15th in Battambang.
---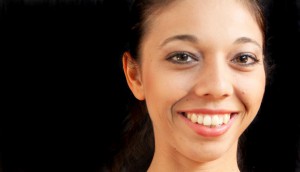 Where are you from?
I live in Trogen, a little village in the East of Switzerland.
What is your role in the show?
I will perform in three different choreographies. One dance without any props, one dance with hoops and one with ribbon.
How long have you been performing?
I started to do rhythmic gymnastics and ballet when I was ten years old. When I was 20 I stopped doing rhythmic gymnastics and founded the dance group "Les Papillons". I've bee dancing with this group for seven years.
Have you ever been to Cambodia?
I've never been to Cambodia, but I've been to other Asian countries like Laos, Indonesia, India, Nepal and Sri Lanka.
What are you expecting?
I expect many new experiences from this travel to Cambodia because I've never performed dance in an Asian country. Even though I am familiar with Asian culture and climate I'm still very nervous. It's also the first time that I will perform in a circus and I hope we can inspire the Cambodian people with our dancing. Along the way I hope to see some of this beautiful country and the culture.
What are you looking forward to at Tini Tinou?
I'm looking forward to meeting new people and learning some new skills in the workshops. And I can't wait to see the other performances to get some inspiration!
---
Read about the troupes performing at Tini Tinou here and here.