Volume Discount
Buy more - save more on all visual artwork. Mix and match.
Buy 2 - 3 paintings: 10%
Buy 4 - 6 paintings: 15%
Buy 7 or more: 25%
Discount applied in the Cart
"White Gold" Original Artwork
Original artwork produced by artist Serey Sokun HEANG for Phare Circus performance "White Gold". Available in individual pieces or as a set.
Serey Sokun HEANG
Born in 1985, Sokun grew up in Battambang with his parents, sister, and two brothers. His mother was a traditional dancer and his father a theater performer. Sokun was always interested in visual arts, with encouragement from his parents.
Sokun studied visual art at Phare Ponleu Selpak non-profit school. He learned a wide variety of techniques and had his first experience creating visual art as part of a live performance. He graduated in 2013 and has been part of Phare Circus performances such as "Sokha" and "White Gold".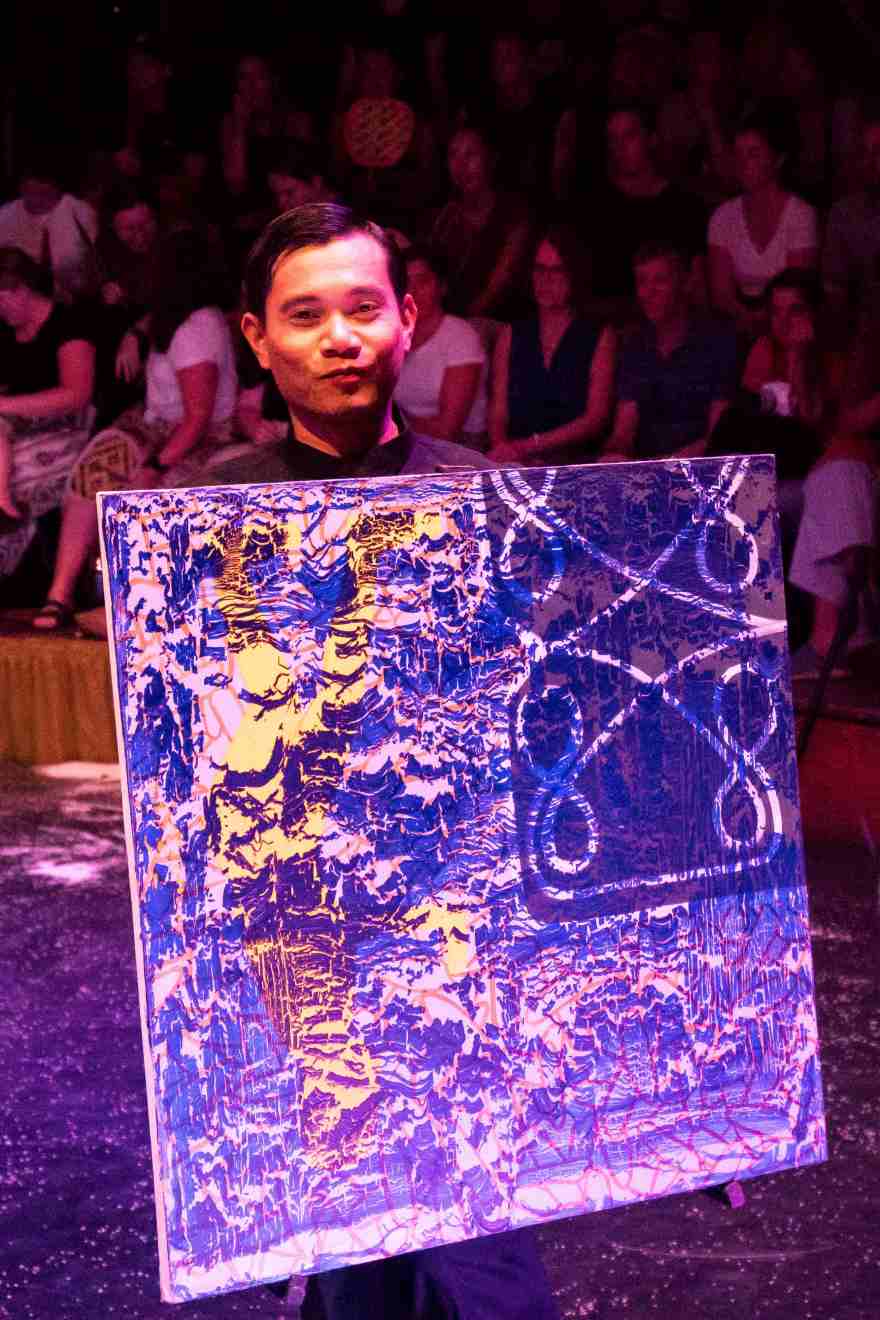 "White Gold"
"White Gold" follows an individual and his community as they balance the demands of the modern world, community and Buddhist teachings of moderation.