By: Arthur Nguyen dao
If you read us regularly, you know that in March, Phare attended the Social Business Hub in Phnom Penh. The Phare team had the incredible honor to meet Professor Muhammad Yunus who invited Phare to come to the Social Business Day in Dacca, Bangladesh on June 28th.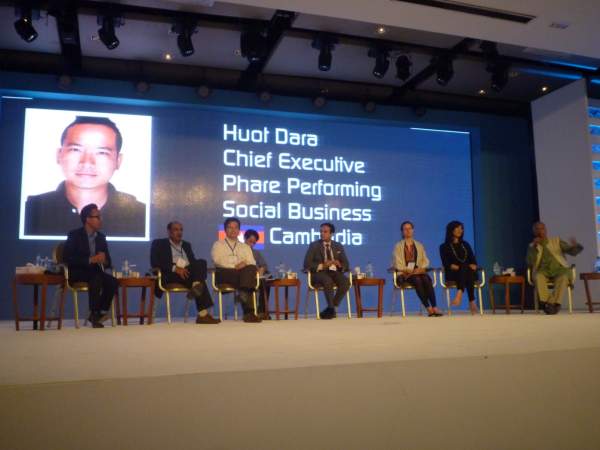 The motto of the event was « we are not job-seekers, we are job-creators ».
On the first day, ideas were shared between many entrepreneurs from dozens of countries, and dignitaries such as Kerry Kennedy, the niece of John Fitzgerald Kennedy. Phare's Chief Executive, Dara Huot, presented Phare Performing Social Enterprise, its story, its evolution and his idea of the future. The artists performed for more than 20 minutes in front of an astonished crowd.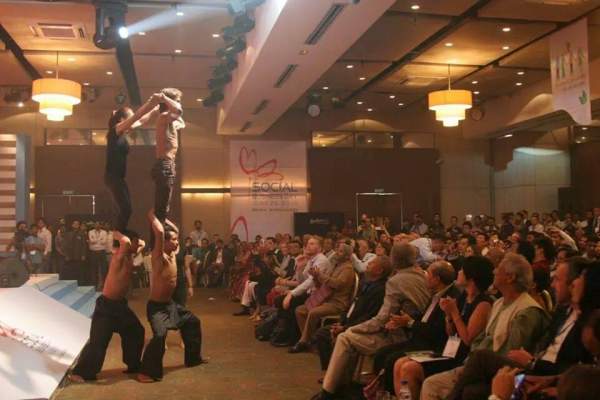 "Phare the Cambodian Circus shall not be missed if you come to Cambodia", said Professor Yunus. So if you come in Siem Reap, we have a show every day at 8:00PM.
On the second day, the Phare team got to learn more about Bangladesh. First impression? How can such a small country so densely populated be so clean? How can they give education to all their children? The Ministry of Education works in close partnership with international development agencies which fund the schools of the country. How can they have such a beautiful nature? The Bengali government has created a tree-planting day. How can they have so few car accidents? Being a Muslim country, the population does not drink alcohol, which was very interesting for our young artists who come from a country where alcohol is the rule, be it for celebration or depression.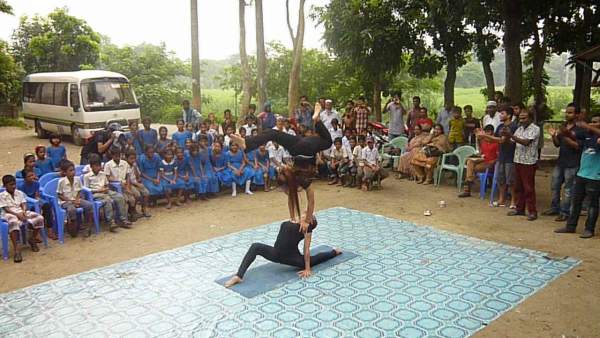 On that day, the Phare team went to a rural village to give a circus workshop. Why this village in particular? Because Phare is already inspiring other countries. Indeed, there is a project of building a circus school in this area. So the idea was to make the people of the region discover circus arts. Of course, Phare the Cambodian Circus is keen on helping a future Bengali Circus, and both a teacher and a student exchange have been discussed. "The children, the parents, the students and the people who were just passing by loved the performance, it was a great moment full of joy", said Ratha Ya the Event Manager.
On the last day, the Phare team got a special treat. A private meeting in Professor Yunus' office. "What are the 3 things you will tell to Cambodians when you come back?" he asked.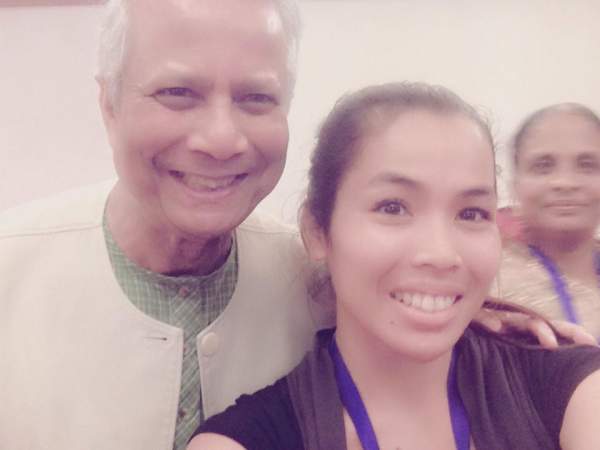 First thing, Dara will talk about Professor Yunus himself. "He is a great symbol of dedication to a positive change in this world. He is all about inspiring people to do social business to look for solutions to society problems."
Second thing, Srey Leak Nov – one of the artists – will talk about the Bengali people.
Third thing, Sombath Mony – one of the artists – will talk about the development of the country thanks to micro credit as a mean to solve poverty giving the poor a means to finance their projects. "Ten years from now, Bangladesh will probably be a major emerging country", said Dara, "Cambodia has a lot to learn from Bangladesh".
Three days of incredible life-learning experience.