COVID-19 Impact on Phare Circus
Phare Circus performances were suspended 17 March by government decree due to the COVID-19 global pandemic. All international arrivals to Cambodia ceased shortly after. Tourism has evaporated. Hotels, restaurants, shops and entertainment venues have closed, some permanently, and jobs lost.
At a time when so many in the community have lost their jobs, Phare Circus continues to provide employment and income for 100 staff and artists.
When will performances resume at Phare Circus?
That's a difficult question to answer at the moment. The circus depends on visitors from overseas. Although there are some positive developments, there are still travel restrictions in place that prevent overseas travelers from coming to Cambodia. We hope those will be lifted soon and airlines can resume flights to Cambodia. That's when Phare Circus can resume performances.  We'll be ready!
Phare Circus Reimagined
While performances are suspended due to the pandemic, every team member is re-imagining guest experience. Everything we do is being looked at for ways to improve. The website and online booking are being enhanced. The welcoming process at the venue is being redesigned to be fast and efficient while keeping it safe. Health and safety procedures are being added throughout the venue. On-site staff are going through comprehensive training programs to better serve guests. Artists are practicing new techniques to add to performances. With an eye on the future, the whole Phare Circus experience is being reimagined for our valued audiences.
I stand on my head to remind myself we must constantly look at things in a different way.
-inspired by "Dead Poets' Society"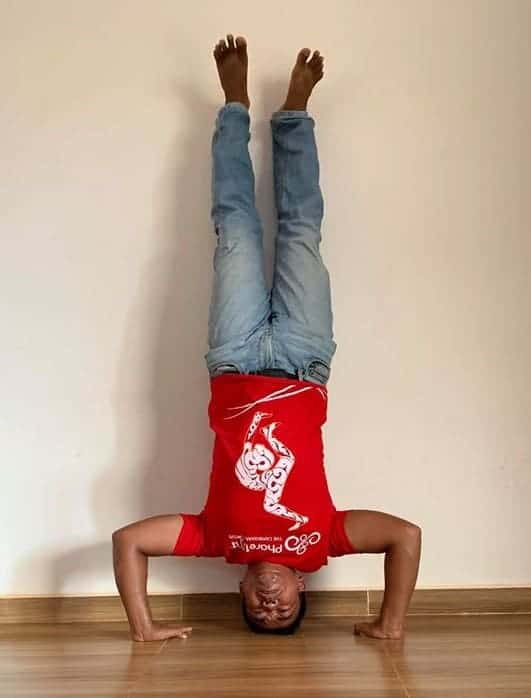 SAFETY FIRST:
Health and safety are the top priority. In an earlier blog post, we shared the health and safety precautions already started at the beginning of the pandemic. The team has come up with a few additional measures for when performances resume.
The seating area in the big top is thoroughly cleaned with alcohol-based disinfectant before every performance.
The rest rooms are cleaned with alcohol-based disinfectant before opening and hourly during the operation.
Surfaces around the venue that guests are likely to touch are cleaned with alcohol-based disinfectant before opening.
Staff and guest temperature is taken upon arrival
Staff wearing masks
Hand sanitizer dispensers are placed throughout the venue.
"Distancing"

on arrival by marked spaces during queuing
in the big top with alternating empty rows and cushions spaced farther apart.
upon departure by regulating exit by rows

Interaction with the artists after the show is discontinued , however photo opportunities are being finalized.
CREATIVITY
Artists returned home to Battambang when shows were temporarily suspended, but they sure are keeping busy!
Daily workouts together help them stay healthy and fit. Practicing some new and improved circus techniques helps them make the shows even better. They've even produced some COVID awareness and fundraising videos for the school.
CLICK HERE to read about more creative activities by Phare artists during confinement.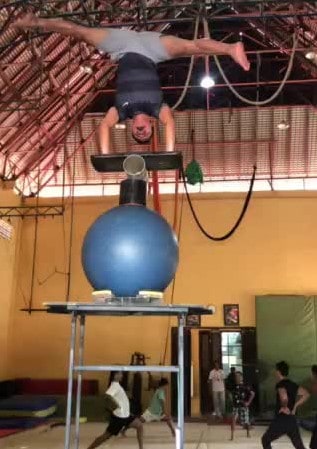 STAFF DEVELOPMENT
Human Resources is busy organizing programs that build staff capacity. The technical team held workshops on stage management. Customer Service and Phare Boutique conducted product training classes  with role plays to enhance guest experience.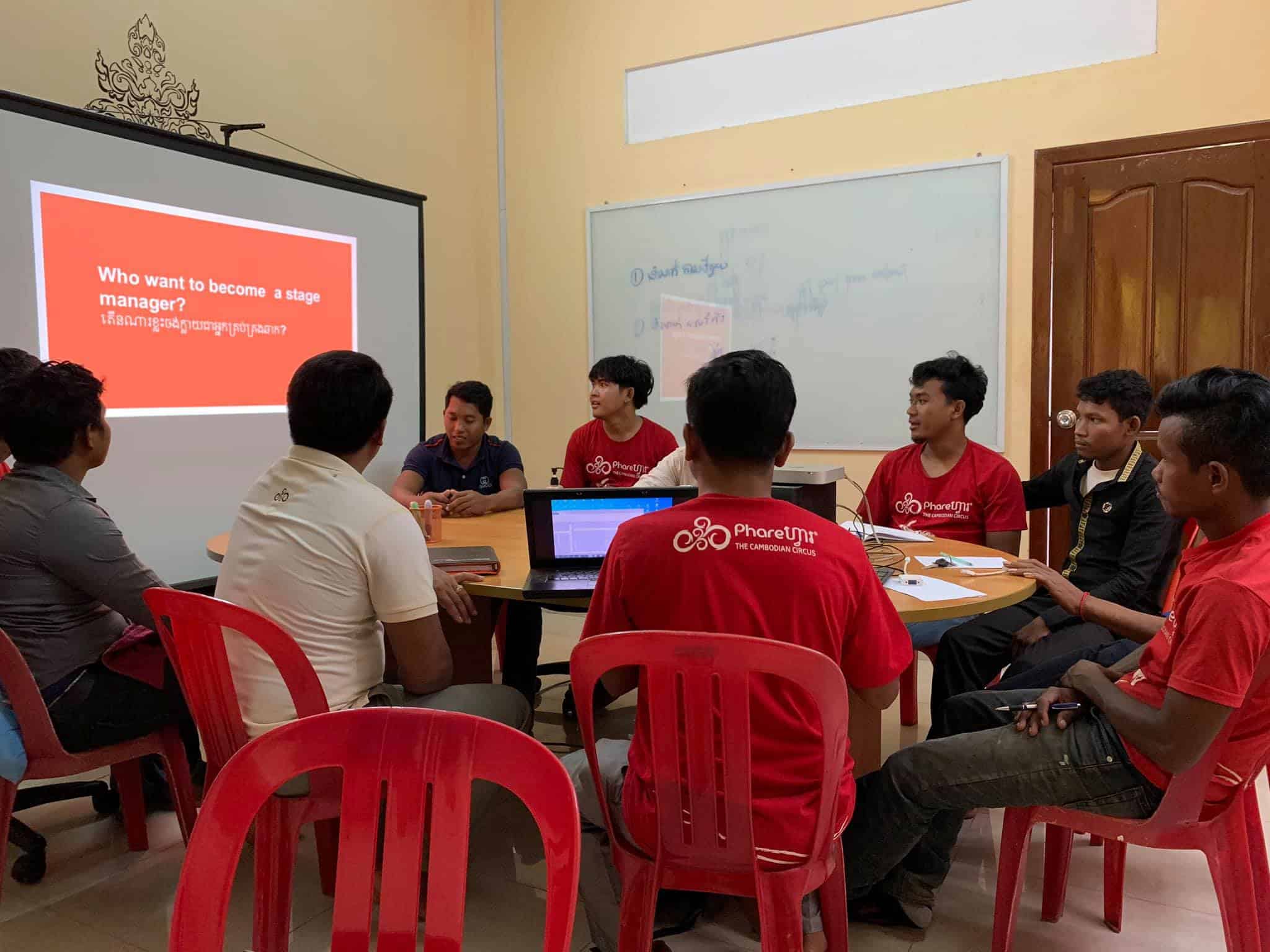 BEAUTIFICATION
Jaya House Hotels donated 50 trees to bring more shade and beauty to the area around Phare Circus.  Phare Technical, Maintenance and Gardening team has been taking turn to clean and maintain public areas. Costume designers are working from home making new costumes.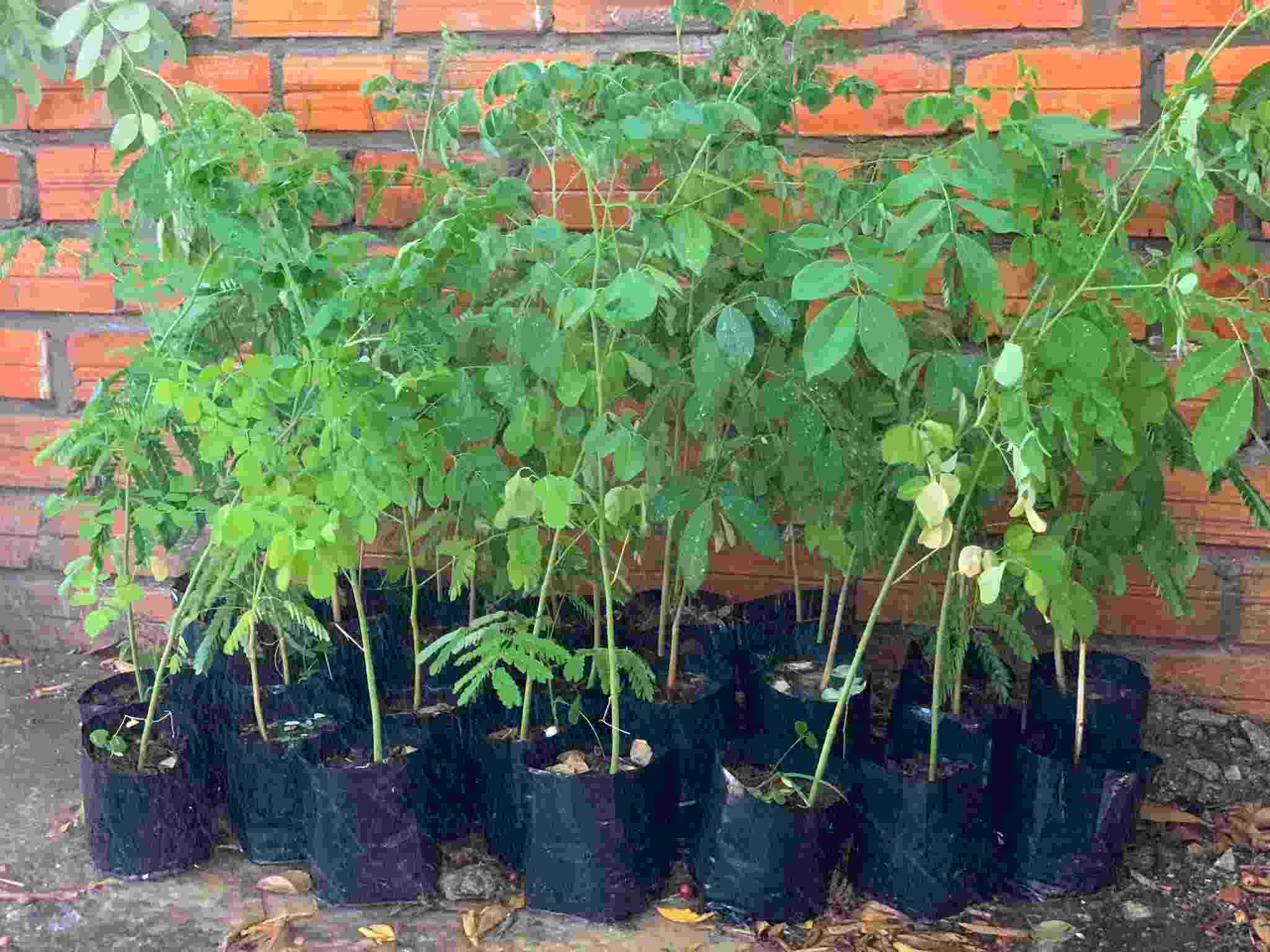 EFFICIENCY
We're becoming more efficient. Accounting is making payments simpler. Sales is making reservations easier. We're meeting by video conference to safely distance while staying productive.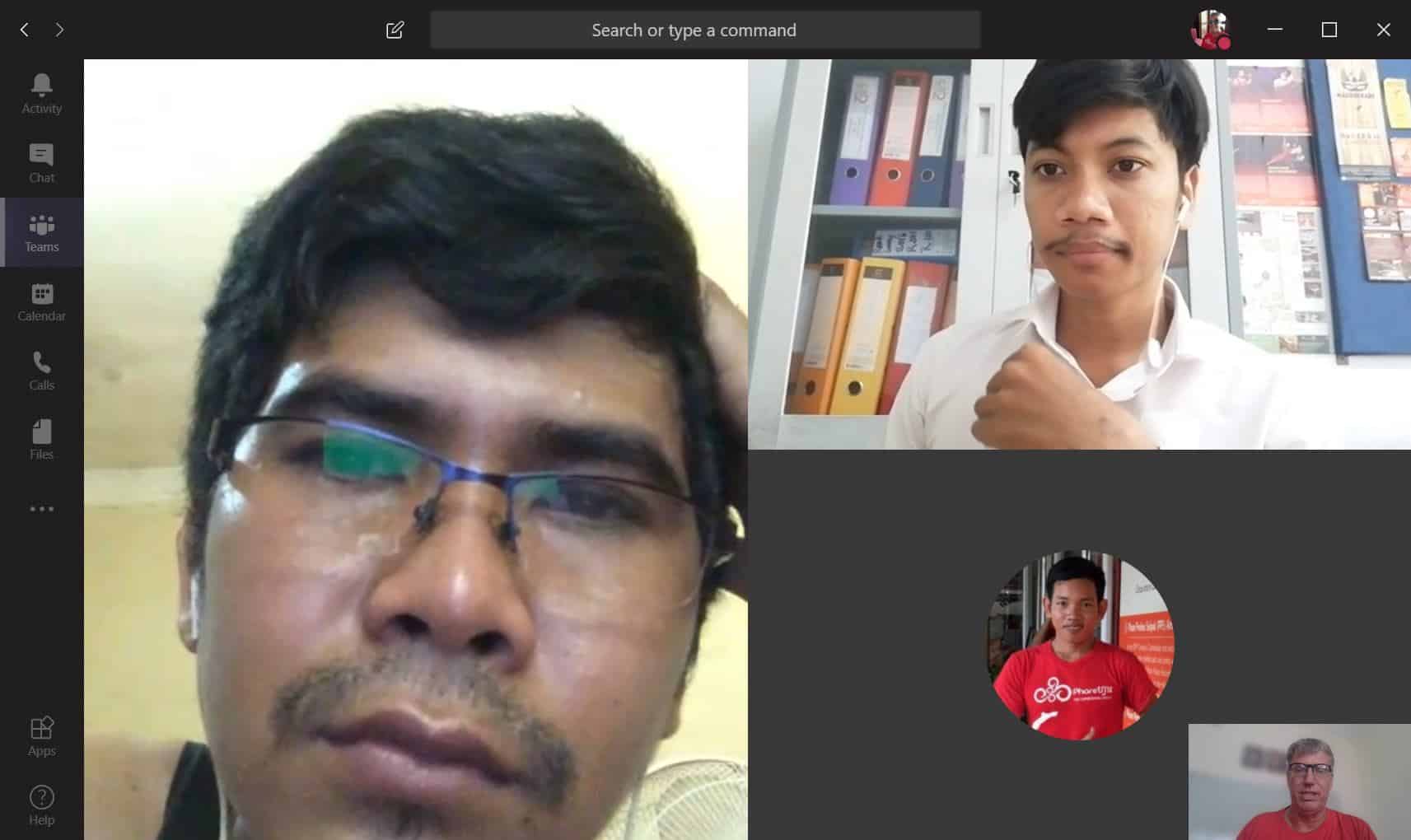 HOW YOU CAN HELP:
The longer tourism is still halted, the harder it will be for Phare Circus to provide jobs. Future support for Phare Ponleu Selpak school becomes uncertain. There are a few ways you can help overcome the challenges.
VISIT CAMBODIA (when travel resumes)
It's a great time to visit Cambodia. This is a once-in-a-lifetime opportunity to experience Angkor temples and all the sights of Cambodia without the crowds. You will enjoy Cambodia at its best and help to provide much needed jobs. Be sure to include Phare Circus in your visit!
BECOME A PHARE CIRCUS LOVER
A Phare Circus Lover card is a great way to show support during these challenging times. The card also includes unlimited visits to any regular Phare Circus show in the Siem Reap big top. Validity date starts when entertainment venues here are permitted to re-open.
BUY A GIFT CARD
If you or anyone you know is considering travel to Cambodia within the next year, you can purchase a Phare Circus Gift Card. The 1-year validity limit is waived for any gift cards purchased in March – May 2020. They can be used any time and your purchase helps provide financial support to get through these challenging times.
MAKE A DONATION
You can also help by making a donation direct to Phare Ponleu Selpak school. Your donation directly supports over one thousand students who are empowered by our programs each year. Help community children break the cycle of poverty and contribute to the revival of the arts in Cambodia, support us in changing lives through the arts!
On behalf of the artists, staff, teachers and students of Phare Ponleu Selpak school and Phare, The Cambodian Circus, thank you for your support. With your help, the show WILL go on!