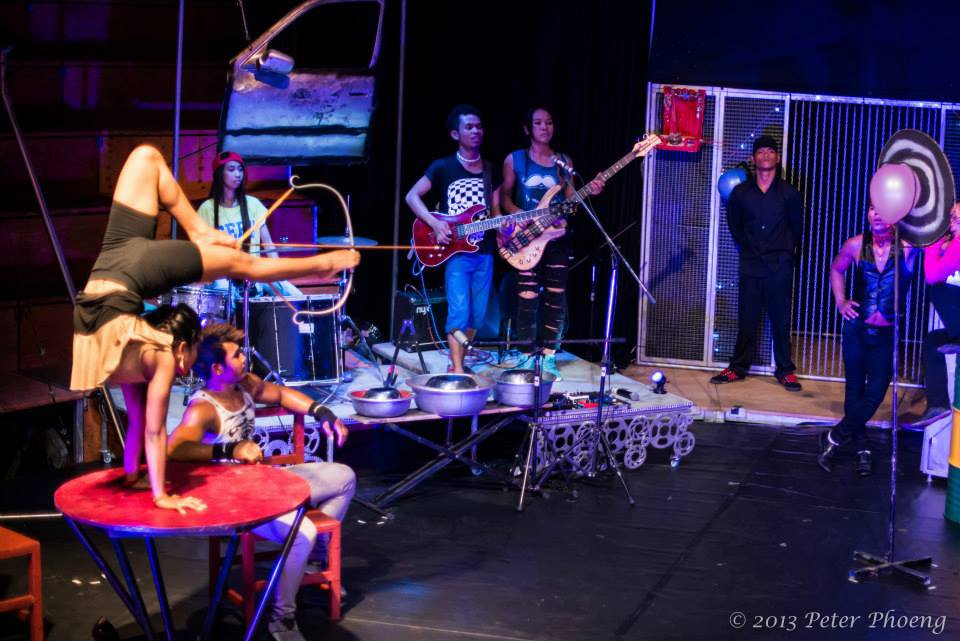 Khmer Metal presents a rare glimpse into the wilder side of Cambodian urban life as the rock music makes your heart pound. The owner of a grungy Phnom Penh rock bar and his brother seek profit as customers seek adventure, passion and love in all the wrong places. Khmer Metal is hope, heartbreak, humor and humanity, turning social convention on it's head.
An edgy, progressive modern tale performed by talented young Cambodians using music, dance, acting and modern circus arts.

NOTE:
Phare, The Cambodian Circus' shows are inspired by the real-life experiences of its creators and performers and deal with themes such as war, discrimination, relationships, poverty and ghosts. Some performances contain smoke, loud noises & music and strobe lights. Please consult with a member of the ticketing staff if you have any concerns or you have very young children.
---