This last Friday in Phnom Penh, Phare had the honor of providing some authentic Cambodian entertainment for the distinguished guests celebrating the unification of the European Union nations.
Guests hailing from all over Europe came to the event at Raffles Hotel in Phnom Penh. Phare's Eclipse crew helped warm up the evening while guests were arriving with some ambient entertainment ranging from clowning/gypsy characters playing music, to hand balancing, to fire spinning…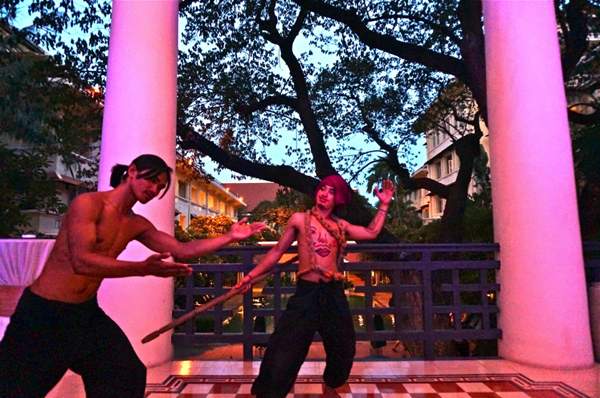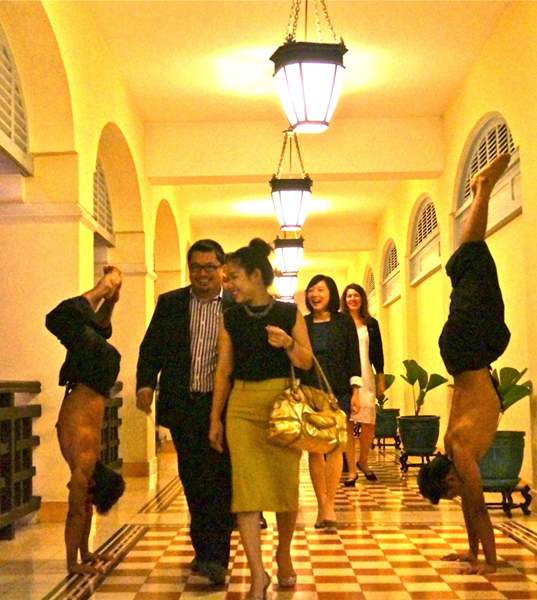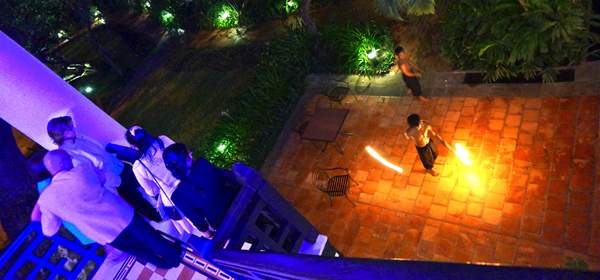 Once the evening was officially underway after an elegant speech by Jean-Francois Cautain, European Union Ambassador to Cambodia, Phare performers did a short teaser, showcasing a variety of their circus skills including contortion, juggling and acrobatics – serving as pre-dinner entertainment…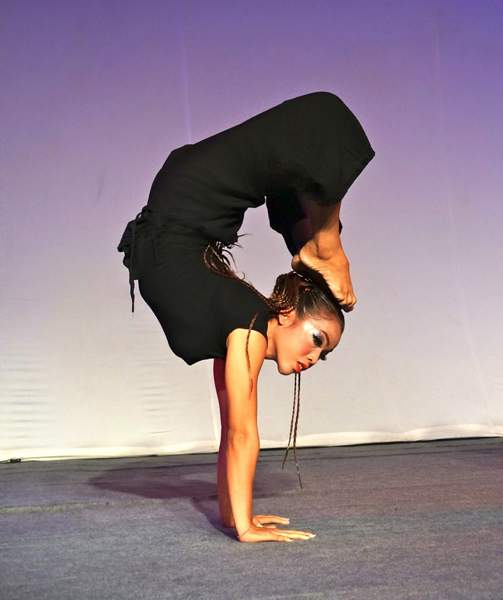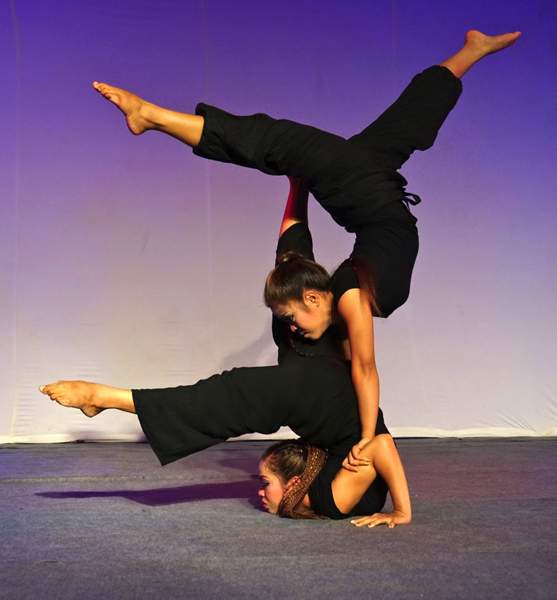 Once everyone was well fed, an abridged version of Eclipse commenced with the help of our artistic director verbally filling in blanks in the shorter story – he was of course fully costumed as a sage story-teller…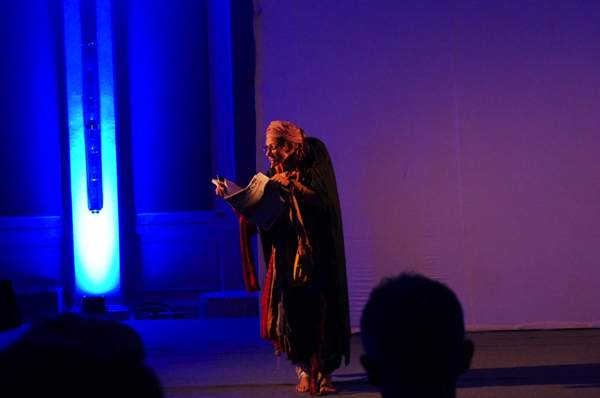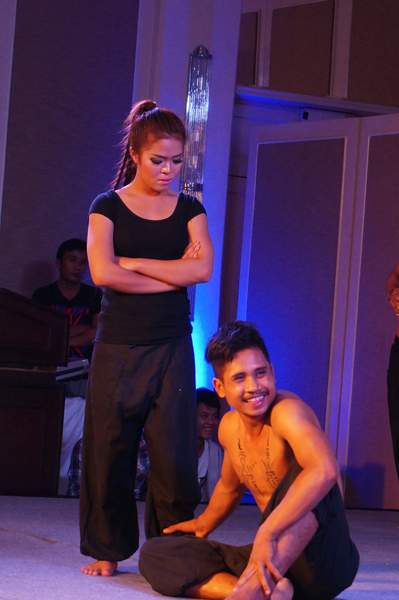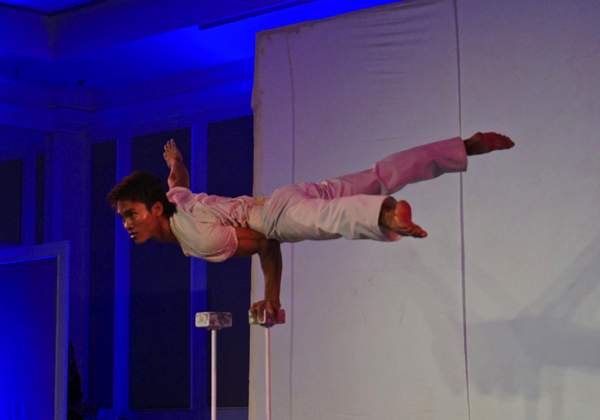 Guests stayed till the end and performers received a standing ovation! After the show, attendees took to the stage and got the usual full round of photos with our artists. Afterward, organizers gave our crew the green light to enjoy some of the hotel's 5-Star cuisine – and we certainly weren't shy about it… some of them might even have a future in the culinary arts as well!…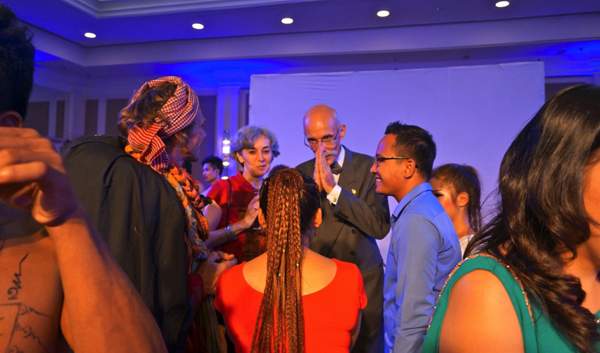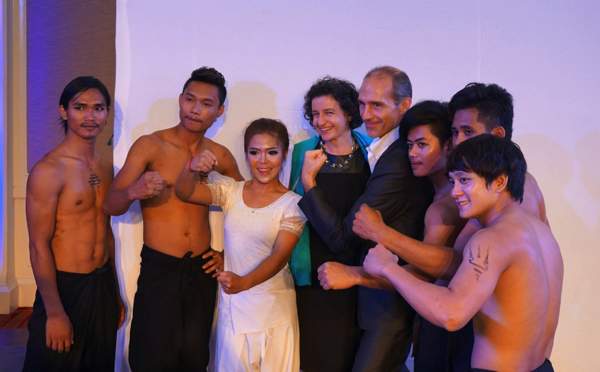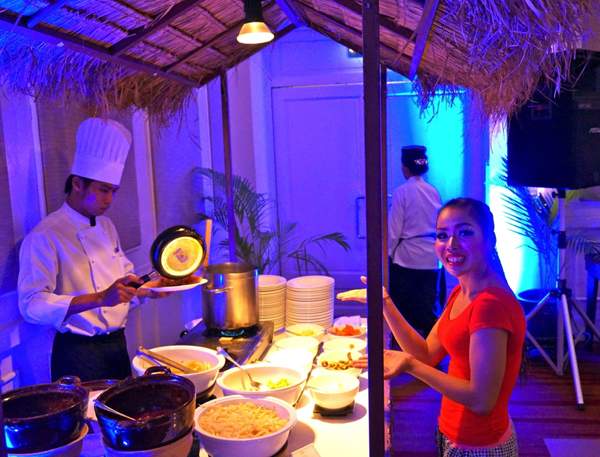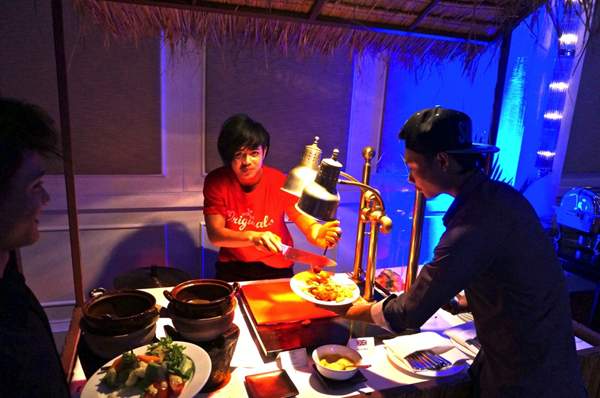 If you weren't in Phnom Penh weekend and on the VIP list for the event, you can still catch Eclipse week in Siem Reap… tickets have been going faster than ever, so don't miss out!