We Won! 2016 TripAdvisor Certificate of Excellence
For the second year in a row, we have received a TripAdvisor Certificate of Excellence award. Now in its sixth year, the award celebrates excellence in hospitality and is given only to establishments that consistently achieve great traveler reviews on TripAdvisor. Certificate of Excellence winners include accommodations, eateries and attractions located all over the world that have continually delivered a superior customer experience.
---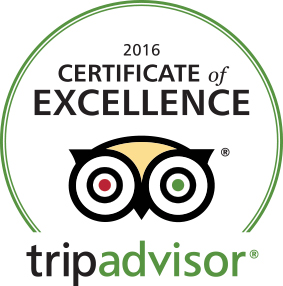 "We at Phare, The Cambodian Circus are extremely proud to have been recognized in this way," says CEO Dara Huot. "Since our very first show in Siem Reap three years ago we have strived to showcase contemporary Cambodian circus and create an immersive and unique experience that audiences will remember for the rest of their lives. This award proves that we've been successful. It's a testament to our amazing performers and staff who work hard every day both on stage and off."
Every performer at Phare, The Cambodian Circus learns their skills at Phare Ponleu Selpak (PPS), a school in Battambang, Cambodia that provides free education and vocational arts training to young people from the streets, orphanages and struggling families.
PPS was formed 20 years ago by nine children and their art teacher when they returned home from a refugee camp after the fall of the Khmer Rouge. As survivors of the war,  empowered by creative self-expression, the group wanted to share the healing power of art therapy with the underprivileged children of Battambang.
They founded an art school and a public school quickly followed. A music school and theatre school were next, and finally, the circus school. Today more than 1,200 pupils attend the public school daily and 500 attend the specialised arts programs.
In 2013 Phare The Cambodian Circus was launched in Siem Reap.  With nightly performances, PPS students and graduates now have a place to earn a living wage and hone their skills. Revenue generated by the circus also goes to supporting ongoing PPS social and educational programming.
Thank you to all the guests who rated us highly and wrote great reviews! And congratulations to all the other TripAdvisor Certificate of Excellence winners!