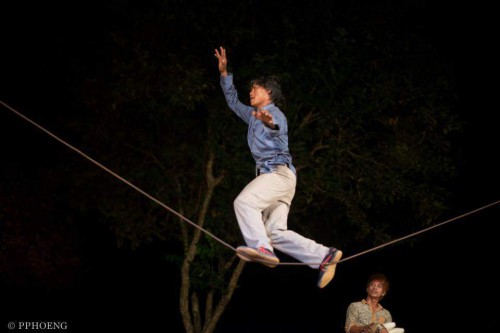 On Monday night, the stars of three separate classes from Phare Ponleu Selpak, amazed and entertained guests from Toyota Australia at Raffles Grand Hotel d'Angkor in Siem Reap, Cambodia.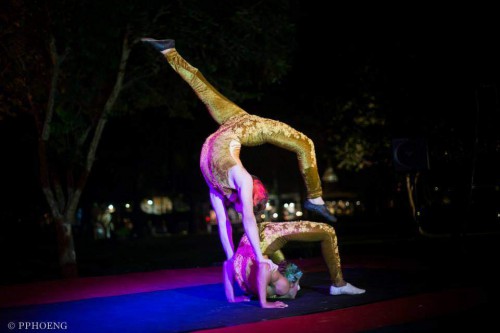 The show was staged as entertainment as part of an incentive trip to South East Asia. Destination Asia is the Destination Management Company for the group. The performance, which lasted 30 minutes, was the high point of the first evening for the guests from Australia. Phare artists put together a show combining modern circus skills, stunning acts and traditional music turning the tranquil atmosphere of Raffles Hotel into a spectacular, daring and modern performance venue.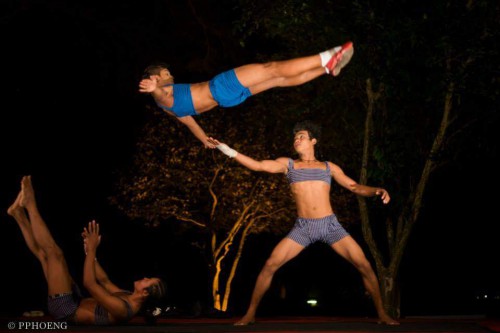 The performers all come from Phare Ponleu Selpak, which began life in 1994. It is an artistic and social centre based in Battambang. The organisation offers free education to socially disadvantaged children and youth from the area. Many of the children have had severe social problems and the various schools at Phare Ponleu Selpak offer them a way out of their past. In addition to a public school, which is attended by 1,400 pupils daily, there is a visual arts school, a music school, a theatre school and of course the circus school. Last night's performers are all students (past or present) from different classes at the school. They came together to put on a show that will be one of the highlights of the guests' visit to Cambodia.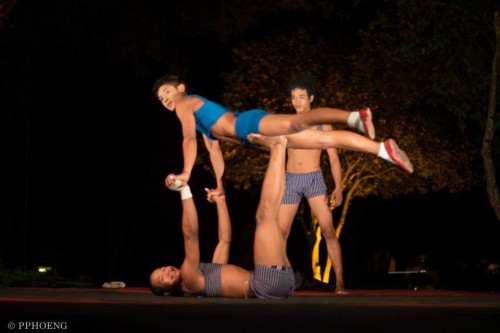 Rod Hall, one of the guests from Adelaide said "It's just beyond fantastic. The opportunities these children are being given will give them skills for a lifetime."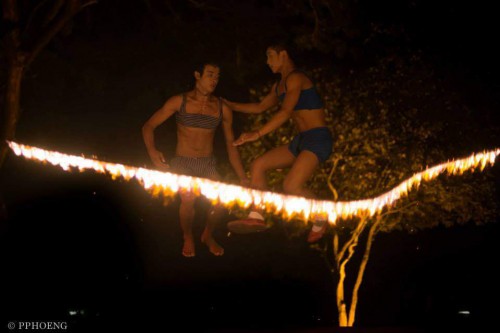 You too can see the show from Phare Ponleu Selpak. Phare, The Cambodian Circus performs nightly at 8:00 p.m. at the Big Top in the heart of Siem Reap. There are two shows currently alternating, both by Generation Five of Phare. All the details of these shows are on www.PhareCircus.org.