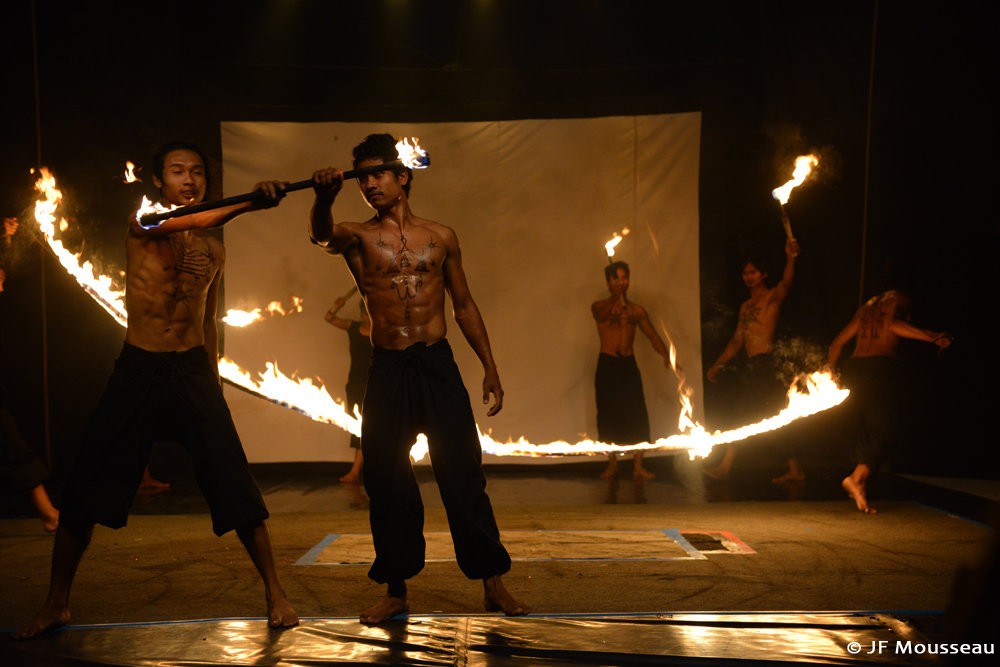 How far would someone go to fight back against rejection and bullying?
In a rural Cambodian village, a disfigured young man is rejected and ridiculed. He wonders why he is cursed and seeks help from the gods. They answer his prayers by transforming him into a beautiful woman with magical powers. Using this new form, he attracts the attention and desire of the village men. But the villagers quickly discover there's something sinister about the newcomer in their midst.
Based on traditional Cambodian folktales, Eclipse is a story of rejection, revenge, spirit possession and eventual forgiveness set to original music and told through a dramatic mix of theater, Apsara dance and modern circus arts.
NOTE:
Phare, The Cambodian Circus' shows are inspired by the real-life experiences of its creators and performers and deal with themes such as war, discrimination, relationships, poverty and ghosts. Some performances contain smoke, loud noises & music and strobe lights. Please consult with a member of the ticketing staff if you have any concerns or you have very young children.
---
Find out more about some of the Eclipse artists. Check out their interviews on our blog:
To see the current show calendar of Phare, the Cambodian Circus: CLICK HERE.
To purchase tickets online: CLICK HERE.