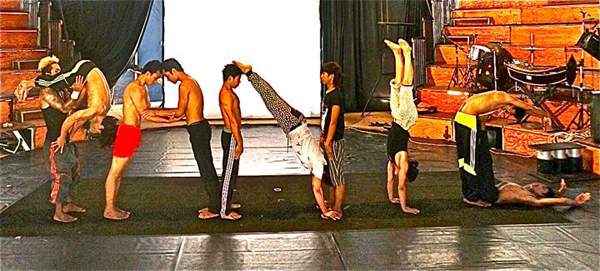 Panic "Proniap": takes you backstage to experience what happens when 7 young Cambodian circus artists are suddenly given the opportunity of a lifetime: audition for a world famous circus-theater company.
Everything is possible. Everything is allowed. These hopeful stars use improvisation, humor, stress, madness, fear, poetry and circus arts to create the audition that will allow them to fulfill their greatest dreams.
Their future lies just beyond the curtain.
NOTE:
Phare, The Cambodian Circus' shows are inspired by the real-life experiences of its creators and performers and deal with themes such as war, discrimination, poverty and ghosts. Some performances contain smoke, loud noises & music and strobe lights. Please consult with a member of the ticketing staff if you have any concerns or you have very young children.
---
To see the current show calendar of Phare, the Cambodian Circus: CLICK HERE. (https://pharecircus.org/schedule-rates/)
To purchase tickets online: CLICK HERE. (https://pharecircus.org/schedule-rates/reservations-and-ticketing/)