What is "Impact Travel" and why is it important?
Sustainable tourism is an industry committed to making a low impact on the environment and local culture, while helping to generate future employment for local people. Responsible tourism minimizes negative social, economic and environmental impacts, generates greater economic benefits for local people and enhances the well-being of host communities. Eco-tourism is travel to natural areas that conserves the environment, sustains the well-being of the local people, and involves interpretation and education. Impact travel is all these things and more, including the guest into innovative, hands-on experiences with socially beneficial effects.
We are delighted to present a guest blog post from impact tourism pioneer and innovator: Backstreet Academy.
---
Impact travel! A guest post by Backstreet Academy
"Now everyone can fly" AirAsia's slogan reads. Although for a lot of people, holidays and air travel are still a luxury they can't afford, they are right in some way. Holidays to far away places are no longer only for the limited few. We are all hungry to explore the beauty the world has to of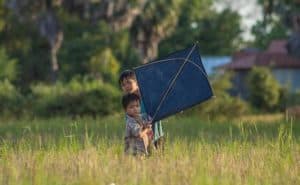 fer. Similarly, it is our hope to say "Now everyone can do good as they travel, wherever they go!" Sadly we are pretty far from that as an industry.
Angkor Wat was visited by almost 2.5 million people in 2017. That is 10 times the amount of people living in Siem Reap! Although tourism brings money, only a small percentage of it actually flows down to local communities. However, it does raise the prices and cause problems with the environment. Not to mention that a lot of sacred places are flooded with groups of tourists with inappropriate attire and guides using loudspeakers.
We would like to invite you to change that! In this blog we will give you some tips on impact travel in general as well as some of my favorite sustainable options in Siem Reap.
How can your trip (to Siem Reap) have a positive impact on the local community?
You can do good as you travel, simply by enjoying unique and meaningful local-crafted experiences! The most important thing is; choose wisely! So, what should you think of?
Think about your money (economical sustainability).
Think about who or what your are spending your money on. Is it going towards the local community or leaving the country? Is the thing you are buying made in Cambodia or mass produced? Although everyone can appreciate a good bargain, sometimes the better alternative is to pay a little more for quality,  authenticity and sustainability.
Think about the environment (environmental sustainability).
Limit your negative impact on the environment. Choose a train instead of a plane, a shower instead of a bath. Bring your own (reusable) bag etc. Basically anything that can limit the amount of waste you produce (especially plastic).
Think about the culture you are visiting (cultural sustainability)
Respect the local traditions, for example, when going to Angkor Wat, don't go dressed in your swimwear. (You'd be surprised to see how often that happens!)
If you want to make a really good impression, learn a few words in the local language, it is really great to see the look on people's faces when you try. People might laugh more at your pronunciation then that it is actually a means of communicating, but they really appreciate the effort!
Sustainability in Siem Reap
Luckily when it comes to Siem Reap there are plenty of places you can go to without having to worry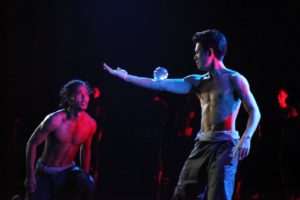 whether your money is spend wisely. Phare, The Cambodian Circus is one of my favorite examples. By seeing a Phare show you provide well-paying jobs and contribute to free education, professional arts training and social support programs for at-risk Cambodian youth.
And there are also a lot of nice socially responsible restaurants! Places like Marum Restaurant, Footprint Cafe and Sister Srey spend a lot of their profit (if not all) on educating the local community.
With Backstreet Academy we also try to play our part (not only in Siem Reap but throughout South-East Asia with over 1,300 unique experiences in 8 countries and 40 cities). We empower people from the Bottom of the Pyramid (BoP) to become micro-entrepreneurs who run their own unique experiences for travelers – Whether it is fishing with a hospitable fisherman in his boat-house, making knives with the local blacksmith or making an authentic regional dish with a home-chef. By offering the local community access to the tourism market, they get to benefit by increasing their income but they are also empowered to share their own local culture and skills! And you get an unforgettable unique experience!
---
Backstreet Academy is a peer to peer travel platform for the most amazing experiences anywhere. Connecting with people when you travel is one of life's greatest experiences. Even better when you happen to meet someone with similar interests, or someone really devoted to his craft, like local fisherman who can show you his traditional fishing techniques or a chef who can teach you secret native cooking techniques and introduce you to the flavours of the land. Language barriers and travel schedules make it almost impossible, but it doesn't have to be. With Backstreet Academy, we make it as easy as a click to experience the best, everywhere..
We bring back the lost lustre of travel in the age of mass tourism. We bring back the lost human connection that we lost in our rush to see each and every attraction. We bring back the curiosity in traditions, skills and culture and not just in the form of looking, but by having an intimate, hands-on experience with a master of his craft. Travel different, travel the backstreets of the world and experience its wonders like never before. Sit down with a master, take time to understand how things are made and feel like an apprentice learning the great arts exactly like how it used to be in the Renaissance Age. Appreciate the wonders of the world, hands-on.