Bon Om Tuk (Cambodian Water Festival)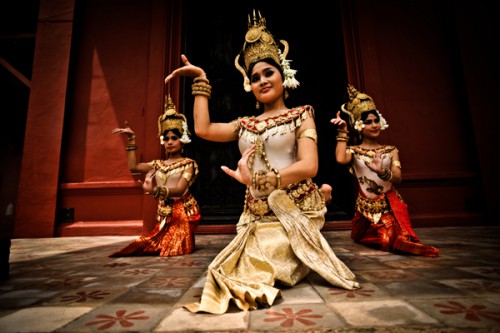 Cambodia's Water Festival, or Bon Om Tuk in Khmer, takes place this week. An annual event to mark the reversal of flow between the Tonle Sap and Mekong River, it takes place during the full moon and is the largest and most celebrated festival in the country.
---
Millions of people from all over visit the Tonle Sap river and Mekong River in the capital Phnom Penh. Here in Siem Reap, we also have many visitors who come to see the boat races along the Siem Reap River. The boat racing is a tradition that dates back to the times of the ancient Khmer Empire to mark the strength of the powerful Khmer marine forces.
The celebration is also a way to give thanks to the rivers for providing fertile farming land and an abundance of fish.
The Phare offices will be closed for three days of Bon Om Tuk, but the show will perform each night at the Phare big top. Happy Holidays!
---
Read more about Cambodian traditions and festivals here.