About Us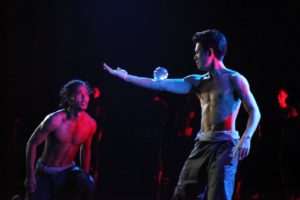 Uniquely Cambodian. Daringly Modern.
In February 2013 Phare, The Cambodian Circus performed its first show in Siem Reap. Since then, we have grown to be one of the top attractions in the city, with nightly indoor performances under our signature red big top.
Phare shows are unlike any in the world: dance, theater, original live music and breathtaking circus arts are used to tell uniquely Cambodian stories, both traditional and modern.
We operate under an innovative social enterprise model, supporting the programming of the NGO school and professional arts training center Phare Ponleu Selpak in Battambang.
---
Our social mission and innovative take on social enterprise is an integral part of who we are. Find out more HERE.
Do you believe in tourism as a means for sustainability and community development? Read about how sustainable and responsible tourism are at the heart of Phare: Read more HERE and HERE.