We were honored recently to be included in the A Touch of Asia guide to a weeklong visit to Cambodia.
The week starts visitors off with 2 days in the nation's capital, visiting recent wartime historical sites, as well as monuments a bit older – such as the Royal Palace and the Silver Pagoda.
Two more days are spent in the city of Battambang, with a stop to the floating village of Kompong Luong and the nearby countryside. Once in Battambang, you'll review the richly artistic flavor of the town's architecture, along with local art itself… You can see the creative flare of the culture in the construction of the temples and pagodas at the edges of the city along with some modern flavor at the local winery.
Of course after Battambang you move on to the grand finalé, Siem Reap. Where you'll explore the Angkor temples for a hearty does of antiquity. Your evenings are set with local performances, including none other than our very own Phare The Cambodian Circus.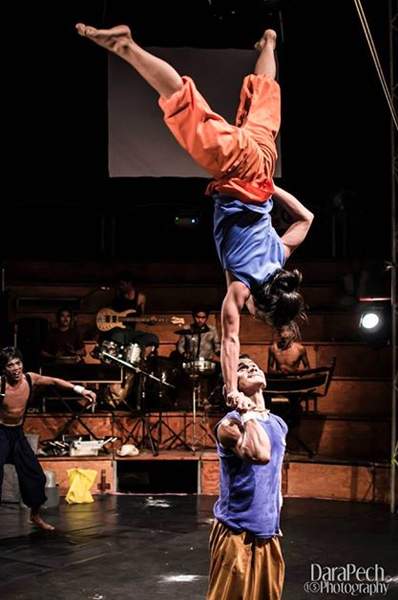 Everyone leaves our shows with a smile… You'll see young circus students and recent graduates push their hardest to bring you a modern circus performance woven into Cambodian themed theatrical productions. TripAdvisor says it all so click here to have a look.
---
And get your tickets at: https://pharecircus.org/tickets
See you at the show!