We want send a shout-out thank you to Jules, who has been rapidly gathering a large following with her self-authored travel blog Solo Wayfarer… Jules traveled through Siem Reap a couple weeks ago and came out to see our show Khmer Metal. Have a look here to read her full article:
http://solowayfarer.com/2014/03/phare-cambodian-circus-khmer-metal/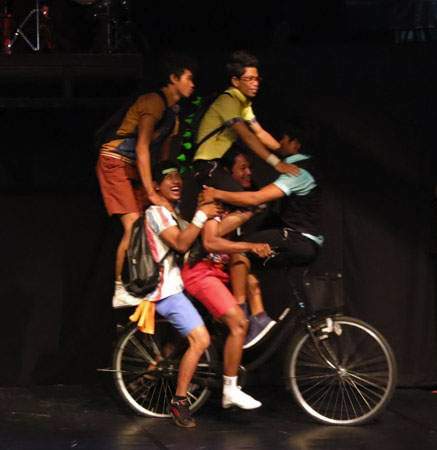 Filed under "alternative things to do in Siem Reap" we were happy to keep Jules entertained in town, but we also happen to agree with her love for biking around the countryside outside of the city! We go everywhere on 2-wheels…
So, be sure to rent a bike and ride out of the city for the day and see what life is like in most of Cambodia –quiet farmland with a slow pace and an endless beautiful green. When you get back, come enjoy the show that more and more travel bloggers are writing up as the best thing to do with your evening in Siem Reap: enjoy a performance at Phare, The Cambodian Circus.